Don't get scammed this holiday season
Protect your wallet, purchases and identity by shopping safer and smarter this holiday season.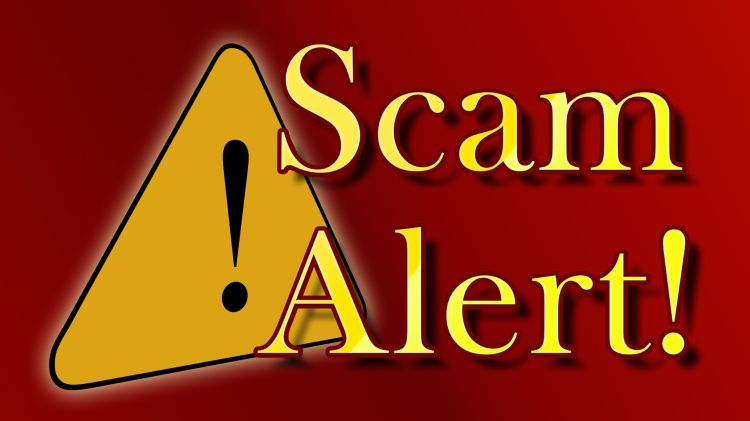 The biggest shopping days of the season are fast approaching. According to "Consumers and retailers win big over Thanksgiving holiday" from the National Retail Federation, from Thanksgiving Day through Cyber Monday, more than 174 million Americans shopped in stores or online in 2017. According to the 2018 Consumer Holiday Spending report by OpenX and Harris Poll, predictions show that holiday spending is going to be even greater.
With more spending comes more opportunities to get swindled. Michigan State University Extension recommends these tips and suggestions to avoid being scammed.
Only give to charities you trust and know. Holidays are a time for giving and some people can take advantage of your good will. Give smarter by learning about the charities you plan to give to, making sure they are legitimate. Look them up on the Charity Navigator who rates charities based on financial health, accountability, transparency and other factors.
Be cautious of contests. Many scammers use telemarketing to tempt consumers with prizes from fake contests. Be skeptical if you get a call out of the blue about winning a big ticket item like the newest iPhone or luxury vacation. Don't put down a deposit or provide the caller with your personal information.
Beware of bait and switch. Peddlers of fake merchandise items do a booming business during the holidays as people shop for the most popular, high ticket items like watches, designer handbags and electronics. The rule of thumb here is one you've heard before: "If it seems too good to be true, it probably is."
Check the authenticity of purchased gift cards. Gift cards have been increasingly popular, so make sure your gift card has not been tampered with. Check the scratch-off personal identification numbers to ensure it is still intake. The Better Business Bureau also urges caution if you buy your cards from an auction or third-party website (a site that doesn't belong to the retailer offering the cards). The card may have already expired, has no value or was obtained illegally.
Limit your chances of identity theft. While identity theft is an issue throughout the year, it happens even more often during the holidays. You're probably giving out your personal information more often and freely than you even realize. Many retailers are now asking for your zip code, phone number and email address at checkout. None of this is necessary to complete a retail transaction. You can politely decline to give this information. It is best to keep sensitive information private.
Secure your online shopping. When you are buying online, make sure to shop on your home or other secure Wi-Fi network. You will also want to stick to secure web pages when making your purchases. Be careful of giving personal information when clicking on email links. It is better to type the company's URL into your browser instead. This way you can see if it is a secure web page (it would have a padlock symbol and "https:" at the beginning of the URL). Make your computer is safe by using firewalls, anti-spyware and anti-virus software. Keep all software and browsers updated.
Unfortunately, there are new scams each year and it's hard to keep up on all of them. Protect your wallet, purchases and identity by shopping safer and smarter this holiday season.