e-GRO: Providing free online education for greenhouse growers
e-GRO Alerts is a form of communication in hopes to educate and help a larger audience understand various topics that are seen.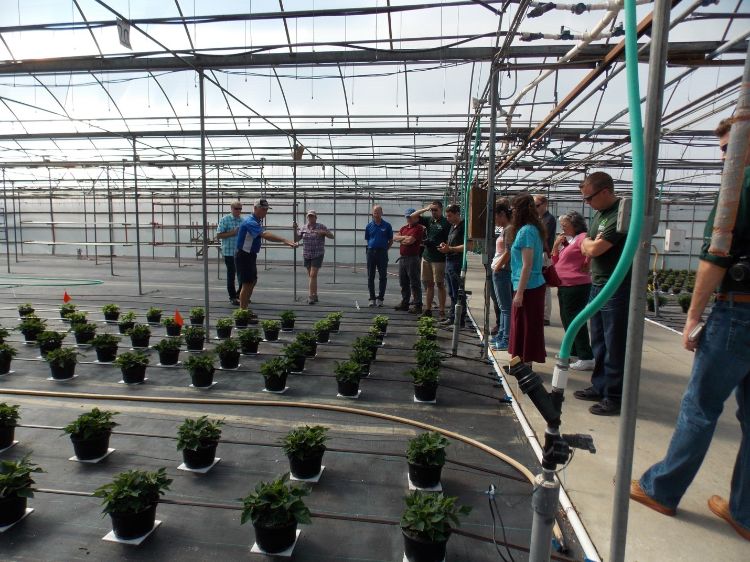 Electronic Grower Resources Online, or e-GRO found online at e-gro.org, is an award-winning collaborative effort of floriculture, greenhouse and controlled-environment Extension specialists and educators from around the country with a goal of providing timely, research-based information. The team is best known for creating free online resources, calculators, and learning tools. The 2019 spring production season will be the eighth year of the e-GRO collaboration. There are currently 18 academic faculty, specialists, and educators from 11 universities, including three from Michigan State University, who contribute to the webpage content and e-GRO Alerts.
Growers can subscribe to weekly e-GRO Alert e-newsletters which are sent out weekly during the spring growing season, January to June and additional issues are sent out throughout the year. Today, more than 4,000 growers from four continents receive e-GRO Alerts. The e-newsletters are developed by team members and focus on trending and current topics, issues, or challenges being observed in commercial greenhouses such as insect pests, disease, nutritional, environmental, cultural, or physiological disorders.
e-GRO Alerts cover the challenges and issues affecting ornamental plants and provide practical solutions, while e-GRO Edible Alerts focus on issues affecting edible plants, such as leafy greens, herbs and vegetables grown in greenhouses or under other controlled environmental conditions. Growers can view, download and save these easily-accessible PDF documents. Also available in the newsletters are posts on the e-GRO Blog where team members share information about opportunities or challenges in a shorter, online format. A recent national grower survey indicated that 95 percent of respondents found our e-GRO Alerts were timely, useful and informative.
The newsletters are just the beginning of the information available on the e-GRO website. Faculty members write up e-GRO research reports, provide short training videos to answer common questions, contribute to detailed lectures in e-GRO University and host year-round webinar series such as "PGR University." There are currently six iPad e-books available to be downloaded from the website. There are also mobile web apps that include: "Disease" and "Insect & Mite" Advisory tools where growers can search for products that are labeled for a particular pest, the PGR advisor and Mixmaster tools, and the newly developed nutritional monitoring advisor by crop type.
In addition to the online resources, the e-GRO team provides education to the next generation of floriculture and greenhouse specialists by hosting diagnostic tours in different locations each year. In September 2017, the MSU e-GRO team consisting of Heidi Lindberg, Dr. Garrett Owen, and Dr. Roberto Lopez hosted the e-GRO ornamental horticulture tour in west Michigan and greenhouse production conference in East Lansing. During the two-day tour, the group visited a diverse group of wholesale and retail ornamental crop growers in Ottawa, Kent and Allegan counties. As part of the tour the team met with greenhouse growers to learn about their systems and challenges and also provided an opportunity for newer staff or graduate students to practice their diagnostic skills. The spring 2019 e-GRO diagnostic tour will visit production facilities in Southeastern Michigan, specifically wholesale and retail greenhouse growers in Oakland, Wayne, Macomb and Monroe counties.
Want to learn more? Stay on top of the latest news by visiting e-gro.org and subscribing to the spring e-GRO Alert newsletters and see all of the content available to you about ornamental and edible plant production.
Originally ran in the Michigan Farmer Magazine.