Empowering healthy lifestyle choices for a healthier generation
Michigan 4-H Youth Development provides youth with opportunities to learn about food, nutrition and healthy lifestyles.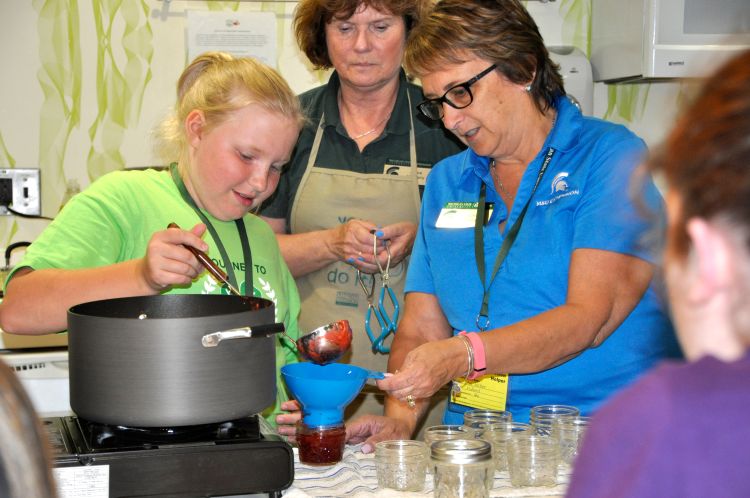 Helping youth develop healthy habits and attitudes about food, nutrition and physical activity can help to ensure they develop healthy lifestyles in adulthood. With today's high rates of obesity and chronic disease wreaking havoc on families physically, mentally and financially, instilling youth with the skills and knowledge to make healthy choices throughout their lives can reduce this stress and build a healthier generation.
Michigan 4-H Youth Development is helping build this future generation by teaching youth about food, nutrition, physical activity and personal safety. As a result of these various programs and activities, youth are empowered to make proactive decisions about healthy lifestyles, now and in the future. In the 2015-16 program year, 4-H healthy living programming reached 3,435 Michigan youth, including:
54 youth who attended 4-H Challenge U Funfest, a weekend of learning about topics such as mindfulness, cooking, food preservation and more.
153 participants at 4-H Mentoring Weekend, which featured a healthy living focus through sessions including healthy beverage choices, stress management and relaxing.
12 youth who took part in the first 4-H Health and Food Science Camp, where youth explored MSU's Food Science and Human Nutrition Department with hands-on learning about kinesiology, food and more.