Eunice Foster: A trailblazer at MSU, in the Lansing community
Eunice Foster was the first woman and remains the only African-American to earn tenure in Michigan State University's Department of Plant, Soil and Microbial Sciences.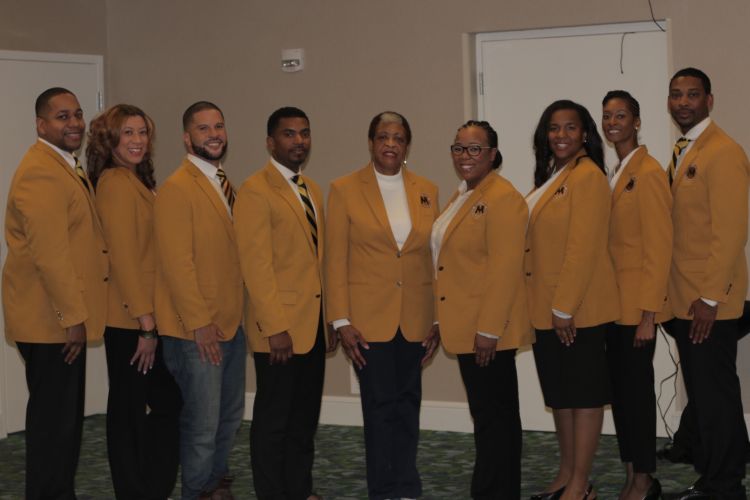 CANR spoke with Eunice Foster, professor in the MSU Department of Plant, Soil and Microbial Sciences, as part of our Black History Month Q&A series.
Eunice Foster, Ph.D., has been a professor in the Michigan State University (MSU) Department of Plant, Soil and Microbial Sciences since 1982. She was the first woman and remains the only African-American to earn tenure in the department. A former crop physiology researcher, Foster now focuses on recruitment and development, working to create diverse population of undergraduate students.
From 2002- 2009, Foster was the associate dean of the MSU College of Agriculture and Natural Resources (CANR), the first woman and African-American to hold the position, and the director of the Institute for Agricultural Technology. Foster was the interim director of the Office of Diversity and Pluralism, now the Office of Diversity, Equity and Inclusion, from 2005-2007.
She's also a founding member of the national society for Minorities in Agriculture, Natural Resources and Related Sciences (MANNRS) and served as its first president in 1988-89.
MSU College of Agriculture and Natural Resources: What inspired you to be active in the African-American community?
Eunice Foster: For as long as I can remember, my goal in life has been to make a positive difference in the world and do to whatever God created me to do. As a child, I often heard my parents speak of the injustices in the South and the way blacks were treated. My parents were proud of being black, instilled that in their children, and always worked to provide a better life for our family. Also, they always stood up for themselves.
CANR: What do you do outside of CANR that honors your African-American communities?
EF: For many years, I was an extremely active member of Trinity African Methodist Episcopal (A.M.E.) Church in Lansing, Mich. I was involved with youth programming at Trinity A.M.E Church since 1985. I served as Sunday school superintendent for eight years and continue to coordinate the church's annual graduation dinner, which I helped to start in 1991. The dinner celebrates students graduating from high school, community college and four-year colleges, and graduate and professional schools. It is an event that graduates look forward to. I also chair our church scholarship committee. Last year, the church awarded $5,000 to high school graduates and college undergraduates.
Since 1984, I have been active in the Lansing School District in some capacity. I was a founding member of the Lansing School District's parent support network, which worked to promote academic success for African-American students. Around 2010 or 2011, another parent and I led the effort to re-establish the Parent Teacher Student Association (PTSA) at Everett High School. It grew to be a flourishing organization, and is still active today.
I'm also an active member of the National Association for the Advancement of Colored People (NAACP) and recently chaired the Lansing NAACP election's committee.
CANR: What are some fun facts about you?
EF: In the early 1970's, I performed in an African and modern dance troupe, The Uhuru Dancers, mainly in Columbus, Ohio, but also other cities in Ohio, too. I love to dance and sing, but can't sing a lick. However, my grandsons and great-granddaughter love to hear me sing.
I have an African name that few people know: Nzinga Ekua. Nzinga is from Angola and I selected that name in honor of Queen Nzinga. She led her people in battle against the Portuguese when they tried to conquer them. The Portuguese were never able to defeat her people while she was alive. In fact, the Portuguese signed a peace treaty with them. Ekua is from Ghana. It is a name for women born on Wednesday.