Bachelor of Science in Crop and Soil Sciences
The Crop and Soil Sciences major is designed to train professional crop scientists, soil scientists, turfgrass scientists and environmentalists. It prepares them to apply scientific principles of crop and soil management for careers in agriculture, agribusiness, turfgrass management, government agencies and related areas.
The Crop and Soil Sciences studies and research areas include crop physiology and management, environmental soil sciences, microbial ecology, plant pathology, plant breeding and genetics, production ecology, soil fertility and management, turfgrass science and weed science.
Plant, soil and microbial scientists seek solutions related to world hunger, soil remediation, the effects of climate change on crops, water quality, plant diseases and much more.
CURRENT STUDENTS: Connect with your academic advisor for advising appointments or to change your major/minor.
Set up a personal meeting to learn more!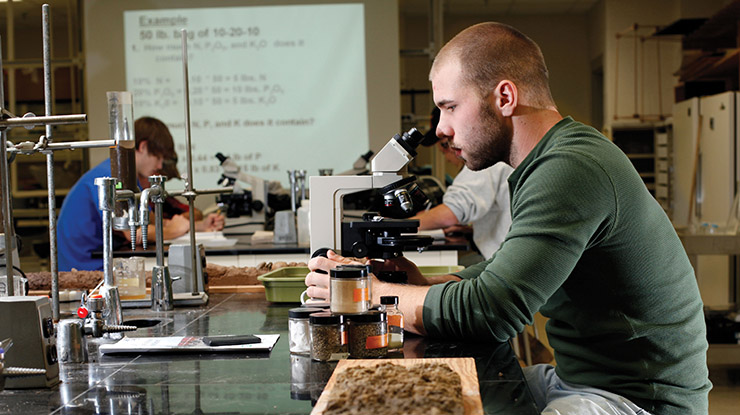 Core areas of study include:
Plant biology, physiology.
Plant genetics.
Plant production systems (agronomy and turfgrass).
Soil science (biology, chemistry, fertility, physics).
Entomology.
Plant pathology.
Weed science.
In addition to the core areas, students select a concentration to customize the program based on individual interests. Elective courses in each track allow students to tailor the program to suit their career goals.
Concentrations include:
Learn more about requirements and courses in Crop and Soil Sciences.
There are also many different types of scholarships available to students in the Department of Plant, Soil and Microbial Sciences.
Apply to Michigan State University
---
Crop and Soil Sciences Graduates
See career outcomes for MSU crop and soil sciences graduates, including salaries, top employers and employment locations.
---
Career Opportunities
Graduates of Crop and Soil Sciences pursue jobs across different agriculture, sports turf, research, and scientific areas.
Crop and Soil Sciences prepares students for a variety of career paths.
Agribusiness manager.
Agronomist.
Crop advisor/consultant.
Farm manager.
Chemical sales (fertilizer, seed and crop protection).
Soil conservation.
Research technician.
Golf course superintendent.
Sports field manager.
Professional lawn care service.
Sod production.
Required Internships
Crop and Soil Sciences students are required to complete a professional internship as part of their major requirements for graduation.
This provides an opportunity for students to bridge the gap between academia and experience, and a chance for employers to preview potential candidates for permanent employment.
---
Student Stories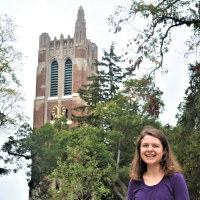 December 7, 2021
Rachel Drobnak combines her interests by studying crop and soil sciences and playing the carillon in Beaumont Tower.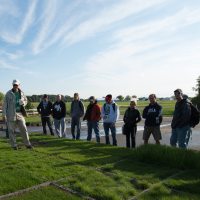 April 20, 2021
Despite COVID-19 constraints, students receive in-person experience during the spring 2021 semester at golf courses around the country while taking online classes.
Crop and Soil Sciences Advisor
---
Student Life
Agronomy Club.
Turfgrass Club.
Collegiate Farm Bureau.
Leadership in Environment and Agricultural Fields.
Minorities in Agriculture, Natural Resources and Related Sciences.
National Agri-Marketing Association.
---
Agriculture Majors