Fall fencing for livestock
Fall is a great time to build a new fence and repair old lines.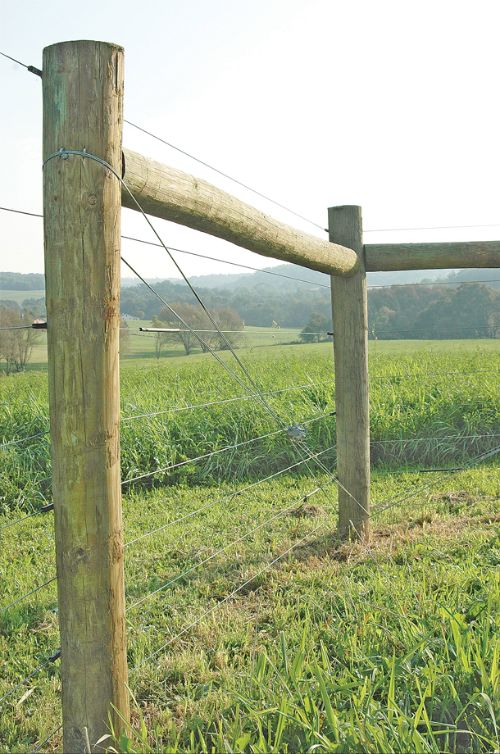 Moisture has returned to the mid-west, and cooler weather will arrive very soon to the Great Lakes region. This means harvest is beginning and livestock producers are taking feed inventories and preparing for the "white season". Yes, that means snow is just around the corner. Fall is a great time to build or repair fences. Generally, there is ample moisture in the ground along with cooler weather. This is typically a time when livestock are being pulled from pasture systems and winter feeding begins.
Let's consider some fencing improvements. First, let's talk perimeter fence. I highly recommend a high tensile perimeter for ease of building, lower construction cost and reduced maintenance over time. Four-five wires will generally work well for cattle. More wires may be required for sheep with different wire spacing. Make certain you remove all the old woven or barbed wire before constructing. Also, consult with your neighboring property owners to agree on property lines or survey markers before the posts are planted. This can save you from extra labor and headaches downs the road. Build it right the first time, and use high-quality supplies. This will save on repair or replacement costs, and your neighbors might be willing to share in the cost of the fence. Below are three links to permanent and temporary fence and energizers that can help with planning your system:
An interior fence is the next key ingredient to a good grazing system. Most operations could benefit from adding interior fences to expand rotation options. These can include permanent or temporary fences that reduce days on the specific pasture and increase pasture rest periods.
Do not forget the water and mineral access in those smaller pastures. Water can be easily and economically pumped to cattle in small to medium sized pasture systems. Pumping water up to one mile is common and often the most cost effective option for remote pastures. More specifics on water systems for grazing livestock can be sourced from the MSU Extension bulletin E3097.
Fencing is one of those jobs often put off until absolutely necessary. Pro-active planning and fence building when conditions are right and fires are not burning make for good management. Find the short in your fence before your livestock do!