Beef Cattle Ultrasound Program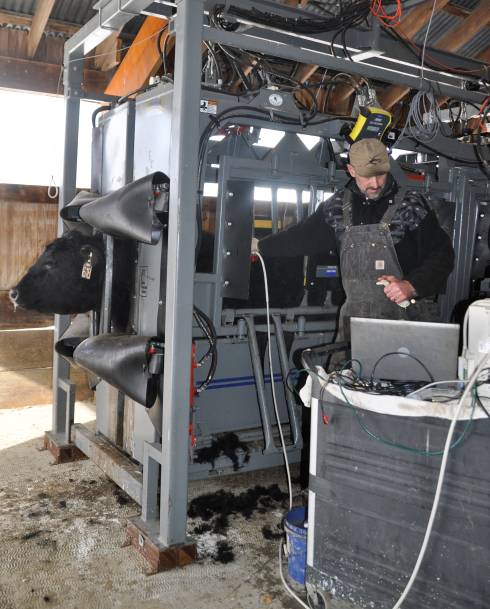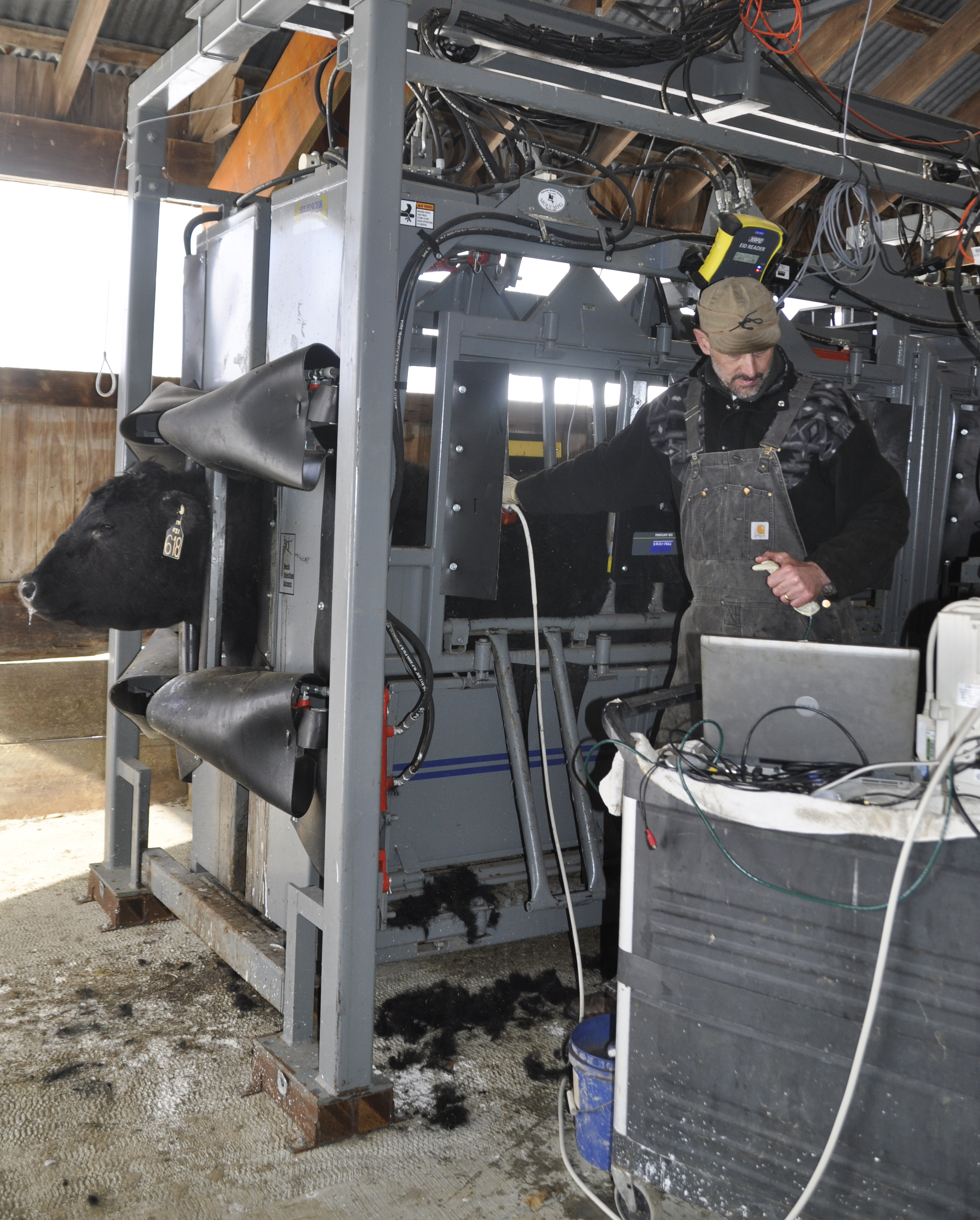 Research has indicated that breeders can scan yearling bulls and heifers for carcass traits and have this information included from National Cattle Evaluation ultrasound Expected Progeny Differences (EPDs). Ultrasound EPDs are equivalent to carcass EPDs and may someday completely replace carcass EPDs.
Certified ultrasound technicians collect the images and send them to a centralized lab where the images are interpreted. Michigan is fortunate to have a certified technician to scan cattle on a timely and cost-effective basis.
MSU Livestock Educator Kevin Gould is certified as a field technician by the Ultrasound Guidelines Council. Kevin travels in Michigan and surrounding states to ultrasound beef cattle as a fee for service program offered by the MSU Beef Team..
For more information or for pricing, download:
Beef Cattle Ultrasound Program brochure.
---
Instructor