Fellowship reenvisions future of Michigan's environment, natural resources
State leaders discuss ways to help guide governmental policy pertaining to natural resources, environment throughout the state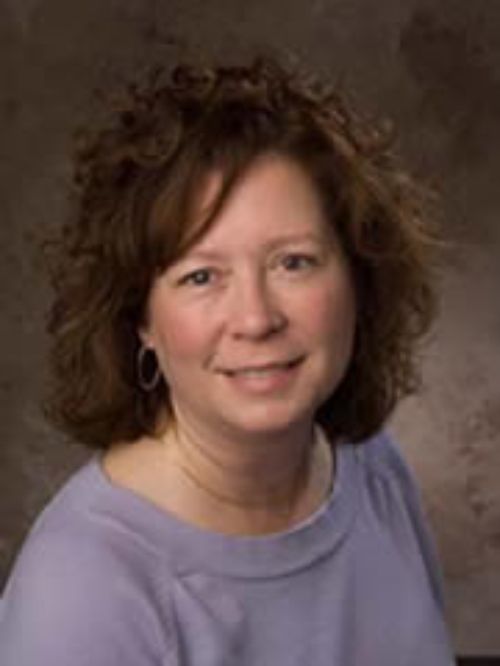 Critical conversations -- intended to help guide policy pertaining to the future of Michigan's environment and its natural resources -- are happening, thanks in part to a fellows program that convened on the campus of Michigan State University last year.
The Environmental and Natural Resource Governance Fellows Program was composed of leaders from around the state -- representing state and local government, non-profit organizations, the private sector and citizen-led initiatives. Participants met for a series of seven workshops in 2011 to explore possible ways to update policies governing the management of the environment and natural resources in light of increasingly limited funding.
Patricia Norris, AgBioResearch economist and Guyer-Seevers chair in Natural Resource Conservation, has been a key force behind the fellows program along with Sandra Batie, recently retired professor of Agricultural, Food and Resource Economics and emeritus Elton R. Smith chair in Food and Agricultural Policy. The group formed at the urging of the Michigan Environmental Advisory Council which suggested that MSU and the Michigan Department of Environmental Quality partner in the initiative.
"Many of our state's environmental policies were designed to address problems that are well- defined, well-understood and fairly manageable, but the fact of the matter is, we've solved -- or at least done a pretty good job with -- most of those kinds of issues," Norris said. "What we're left with are either problems that we've never figured out how to solve or new kinds of problems. The concern is that the tools developed for older challenges won't be appropriate for future ones. Further, state and federal budgets can no longer support programs based on older policies."
The fellows deliberated the context for changes in governance (the steering that undergirds the actions of government) and identified key assumptions about, opportunities for and barriers to change. The long-term outcome desired for the program is that the fellows will provide leadership for further statewide conversations about what environmental and natural resource governance model is right for Michigan.
The workshops resulted in five principal conclusions:
1. An effective environmental and natural resource governance model will reflect broad public views of resources to be protected, problems to be addressed and management outcomes to be pursued.
2. A clear process for setting goals is necessary, and the rules for changing goals need to be understood and agreed upon.
3. A new model may well require that individuals and groups beyond traditional state government structures play important roles in implementing management initiatives and monitoring outcomes.
4. Decisions about how to allocate scarce resources are an important part of governance and reflect the values of those involved; conflicting values may make allocation decisions difficult.
5. Most governance choices are not made with a blank slate. Key choices will be influenced by structures already in place, even if those structures are changed when new choices are made.

So what's the next step? Norris said she will assemble the fellows as an advisory council or task force to tackle a specific policy conflict. Meanwhile, many of the participants are working -- at both state and community levels -- to engage citizens in environmental and natural resource policy discussions. Fellows are also expected to take their findings back to their respective organizations and expand the network.
"A major role that MSU plays in this program is cultivating fellows who are then in a position to provide leadership in other contexts," Norris said. "The whole objective was that we would hear from and provide resources for this small group of people and, armed with this information, they would go out and expand the conversation. The most important part of the fellowship is that MSU is engaging the community by facilitating communication and then helping the knowledge spread."
The fellows acknowledge that, although the traditional approach to public responsibility for environmental and natural resource management will no longer be sufficient or appropriate, new policies will not develop overnight.
"The group recognized that, culturally, change is going to be difficult because things have been done a certain way for a very long time," Norris said. "The word 'trust' also kept coming up over and over again -- trust within a community, trust between a community and state government, trust between state agencies that have different areas of responsibility. Building trust among participants is important and will take time."
The complete report, "Critical Conversations about Environmental and Natural Resource Governance," is available here CriticalConversations.pdf