Finding Michigan-produced seafood is just a click away at Taste the Local Difference!
Online fisheries campaign brings together Michigan State University Extension, Michigan Sea Grant, and Taste the Local Difference to help connect public with local fish producers.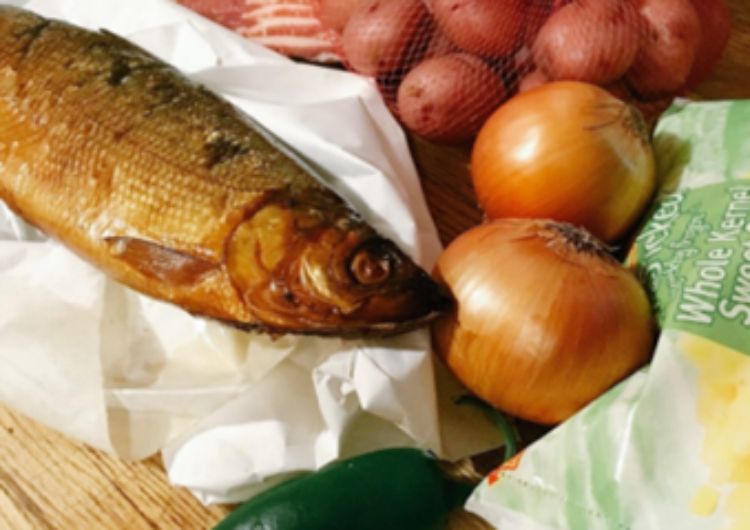 Michigan State University Extension and Michigan Sea Grant are excited to partner with Taste the Local Difference® (TLD) to help Michiganders find and connect with local fish producers in their area. TLD is Michigan's local food consulting, media, and marketing agency. Their mission is "to educate consumers about the value of local food, and support food and farming entrepreneurs in building successful, well-connected, and thoughtful businesses." Essentially, TLD is a great tool if you want to support local farms, restaurants, grocers, or other local food businesses in the state - which now includes Michigan fisheries!
You can now find seafood near you by visiting www.localdifference.org/fisheries. O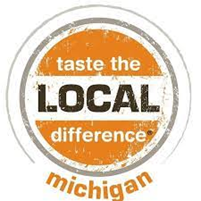 nce there, you can enter your ZIP code and search radius, or scan the available fisheries currently on the listings. You will find both aquaculture (farm-raised), and commercial fishing (wild-caught) seafood produced right here in Michigan. These businesses offer a variety of fresh fish species (whole or fillet) and added-value products (smoked fish, fish sausage, fish dip, etc).
Connecting with consumers
Fisheries producing seafood, or fish that is used for human consumption, were some of the most impacted in 2020 as the pandemic caused a rapid shift in how and where people get their seafood. Prior to the pandemic, a large portion of fish producers sold to wholesale markets and restaurants. During the pandemic uncertainty within food service establishments (restaurants, institutions, etc), disruptions in the food supply chains, and state policies pertaining to travel caused fish producers to have to switch their sales. Fishers stated that consumer patterns went from their typical sales of 80% wholesale and 20% retail and flipped to 80% retail and 20% wholesale. To help address challenges from the ongoing pandemic in early 2020, Michigan Sea Grant applied for and received a $100,000 COVID-19 rapid response grant from the National Sea Grant Office. These funds aimed to help assess and support the aquaculture, commercial fishing, and charter fishing industries in Michigan in response to 2020 impacts. A portion of these funds were allocated to connect Great Lakes fish producers directly with consumers through a partnership with TLD. The goal of this partnership is to help create a more sustainable Michigan seafood system that can be resilient as markets change.
Follow on social media
Stay tuned on Taste the Local Difference on Facebook and Instagram all summer to learn more about Michigan's seafood industry. Learning about your local food systems, local economy, and of course fish is one way we can work together to support our local, small-business producers and secure local seafood in Michigan for years to come.
If you are a fish producer and are interested in having your business listed, please contact Dr. Lauren Jescovitch, Extension educator at 906-487-2974 or jescovit@msu.edu.
Michigan Sea Grant helps to foster economic growth and protect Michigan's coastal, Great Lakes resources through education, research, and outreach. A collaborative effort of the University of Michigan and Michigan State University and its MSU Extension, Michigan Sea Grant is part of the NOAA-National Sea Grant network of 34 university-based programs.
This article was prepared by Extension educator Lauren N. Jescovitch under award NA18OAR4170102 (IRB STUDY00004642) from the National Oceanic and Atmospheric Administration, U.S. Department of Commerce through the Regents of the University of Michigan. The statements, findings, conclusions, and recommendations are those of the author(s) and do not necessarily reflect the views of the National Oceanic and Atmospheric Administration, the Department of Commerce, or the Regents of the University of Michigan.