Catching your first fish: The MSU International Student Fishing Initiative
Add Summary
Nov. 1, 2016
Amanda Guthrie is a master's degree student studying who has been integral in developing how the Great Lakes are managed under bi-national agreements under Bill Taylor.
With the steam rising off the lake clouding the reflections of fall leaves, MSU international students arrived at Hawk Island in Lansing on a crisp Sunday morning eager to fish. This was the first time many of these participants were fishing in Michigan, possibly even their first time fishing – ever. These MSU students learned and practiced fishing skills during a workshop a few weeks prior, and it was time to put these new skills to the test.
The first casts were a little tentative, as it's an unfamiliar task. Veteran fishers make this crucial step look so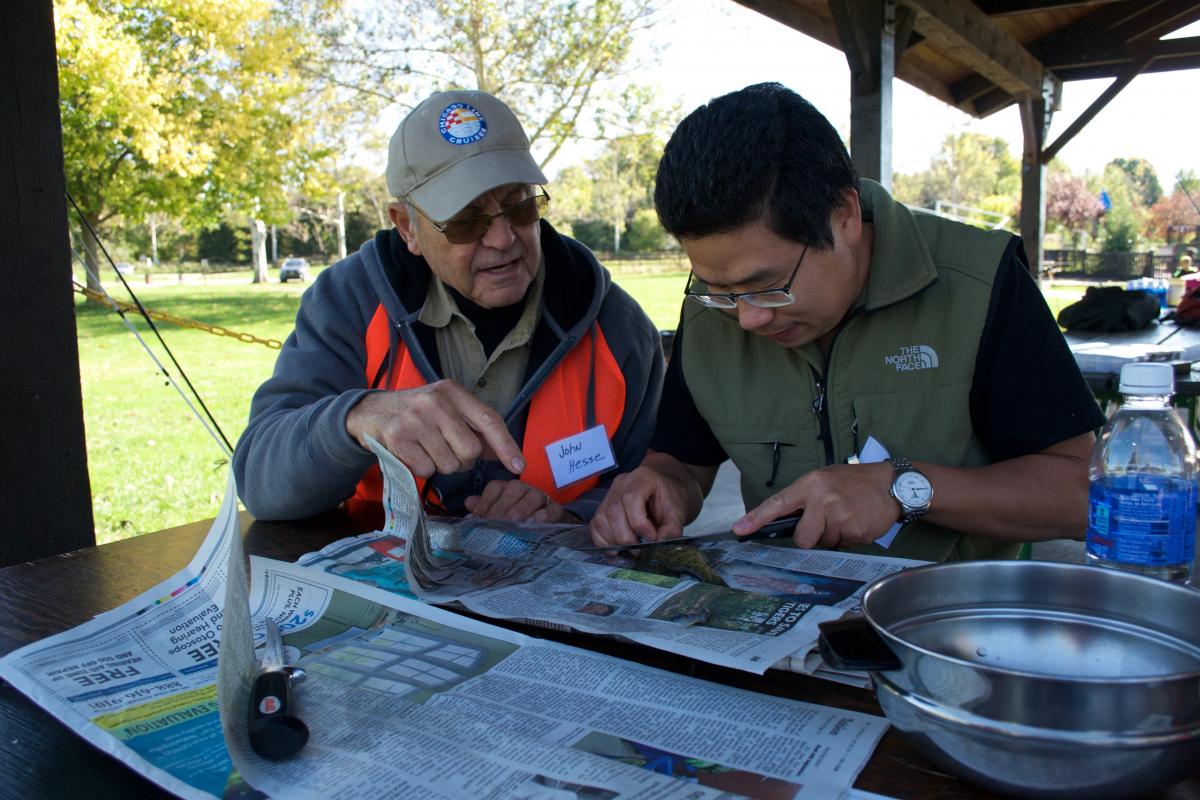 smooth! By the end of the morning, the casts were controlled and practiced. Volunteers from the Fisheries and Wildlife Graduate Student Organization helped the participants by sharing their love of fishing, and sharing fishing tips and tricks that they have gleaned over the years. Bobbers were slipping underwater, evidence of fish biting. A bite is exciting and encouraging but catching your first fish is a memory of a lifetime. Many participants were able to catch a fish – quite a feat for their first time fishing, and perfect for our lunch!
As the morning came to a close, Tomena Scholze, a MSU graduate student, demonstrated how to filet fish and John Hesse, a retired state employee and adjunct faculty member, also assisted the participants in fish fileting. Fish caught that day and some caught earlier that week (by Hesse) were fried up with a side of homemade tartar sauce. In between bites, participants eagerly discussed fishing, beaming and pleased with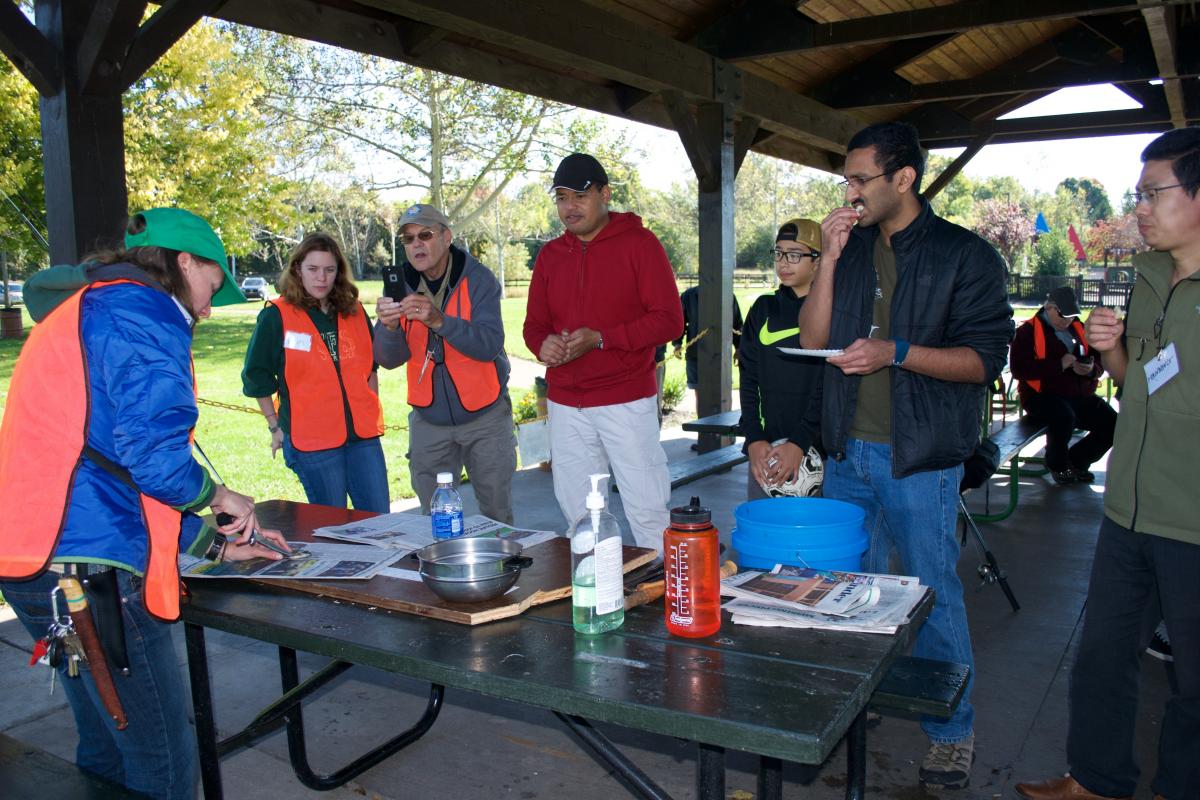 their experience. It was rewarding for everyone involved.
This International Student Fishing Initiative began with conversations between Mark Stephens from Project FISH, Dr. Sung Lee, a retired doctor, and Hesse. Lee noticed during the Bill Earl Youth Fishing Program that there were not many international children participating in the youth fishing event. He wanted to engage our local international community and was one of the founders of this new program. Participation in the event is free and each adult participant received their own tackle box filled with supplies and their own rod and reel.
With the support of our sponsors, Project FISH, the East Lansing Rotary, Fishin' Michigan, Ingham County Parks, Fisheries and Wildlife Graduate Student Organization, and the Office of International Students and Scholars, this initial program was a great success and we hope to continue spreading the love of fishing with international students for many years to come.