First-time visitors offer suggestions to improve tourism development in East Jordan
Michigan State University Extension First Impressions Tourism Assessment program assists small town communities with identifying strengths and weaknesses through the eyes of first-time visitors.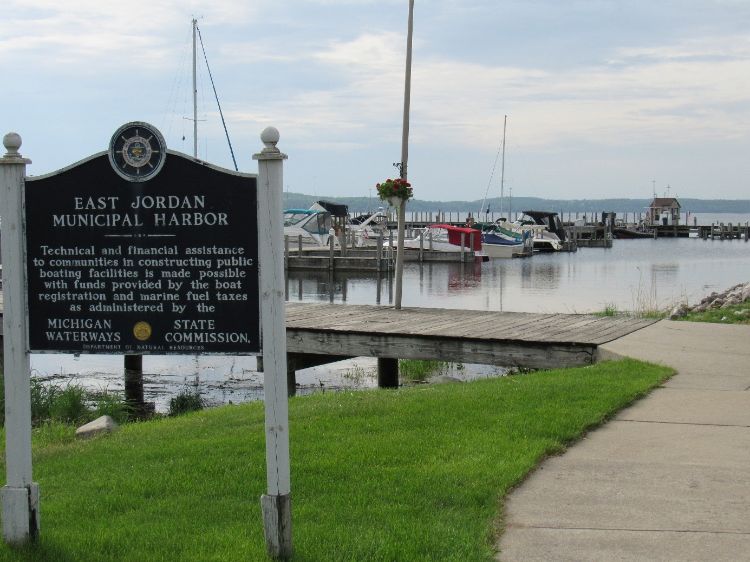 During a six-week period between mid-May through June (2018), City of East Jordan received five surprise visitors that spent 8-24 hours in the Charlevoix County community located in Northwest Michigan. These visitors, also called assessors, were part of a yearlong program the Northern Michigan community applied for via Michigan State University Extension.
The program, First Impressions: Assessing your community for tourism (FIT), provides communities an opportunity to learn about their strengths and weaknesses through the eyes of first-time visitors. Communities can then make changes to strengthen their image, improve community well-being, and quality of life for residents and visitors based on suggestions from the program. Assessors are provided a stipend to cover travel costs and come equipped with a critical eye and an assessment tool to document their impressions.
East Jordan, or "EJ" as the locals call it, has assets and challenges similar to most communities. Assessors commented that EJ has wonderful assets including waterfront access to the Jordan River and beautiful parks, such as City Tourist Park, Memorial Park, and Jordan River Sportsmen's Park. Assessors also said the EJ has several quality eating establishments and a variety of opportunities for outdoor activities. The EJ Iron Works history also gives visitors a unique Northern Michigan experience.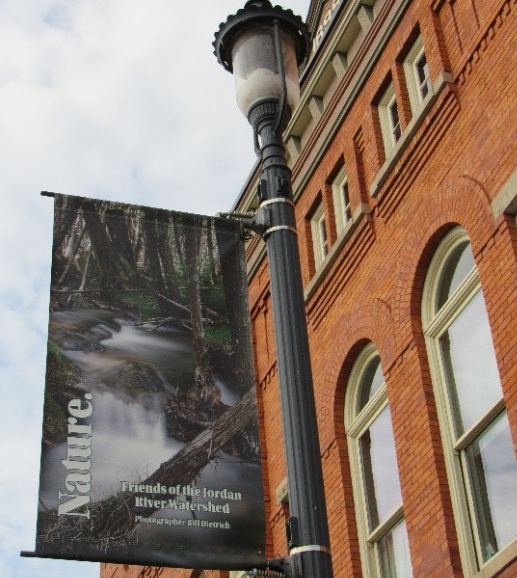 When researching East Jordan in advance of their visit, assessors noted the East Jordan Chamber of Commerce website was the most helpful site for finding information about things to do in the area, but other assessors found the site difficult to navigate because there were inactive links when searching for "things to do". One visitor noted the lack of information on the Chamber site regarding adventure sports like canoeing, kayaking, hiking, and biking. East Jordan has the necessary natural resources and assets for these activities, but, at the time of the assessment, were not promoting them as expected from the outside visitor perspective.
Assessors are also asked to visualize their destination before arriving. anticipated East Jordan to be small with a quaint downtown and superb trails with a select few places to dine and shop. Two of the five assessors didn't have a good understanding of East Jordan's proximity to water while one assessor thought the community would be farther away from it. However, assessors were also asked to provide their initial impressions within the first five minutes of arriving. Majority of assessors were pleasantly surprised after driving into East Jordan at the access to water, "outdoorsy" feel of the community, and charming downtown.
According to assessors, motivating factors for people to visit East Jordan include nature as the largest draw, engaging in sports activities, relaxing, and/or visiting friends and family. Three assessors felt East Jordan was also a transient community that catered to visitors just passing through on their way to different destinations as well.
Assessors to the Northern Michigan community also identified opportunities for East Jordan to improve. Some of those include having few dedicated tourism attractions and lacking in a variety of activities. Assessors also noted few dining and shopping options, adventure-based activities, and the area lacked developed historical and cultural attractions for visitors too. How
FIT provides communities like the City of East Jordan with a final report of results and suggestions, an open community forum opportunity to share results (along with a copy of the presentation), as well as the raw data collected from assessors. Suggestions that come from FIT assessments are typically categorized into four areas: art, business, community, and recreation. You can view a full report of the FIT assessment conducted in East Jordan here.
Michigan State University Extension tourism educators conduct FIT assessments annually. Communities are asked to thoroughly review the FIT application, consider the program requirements and timeline and determine if FIT is the best fit for the community. Most importantly, it is strongly recommended that Communities form a Community Leadership Team (CLT) before applying.
If you are interested in becoming a future FIT community please contact tourism educator, Andy Northrop. You can also learn more by reviewing Michigan State University Extension articles, such as "How to become a FIT community".