Fishery experts to discuss recent findings, management at South Haven Fishery Workshop
2017 Southern Lake Michigan meeting on April 20 is free, open to public.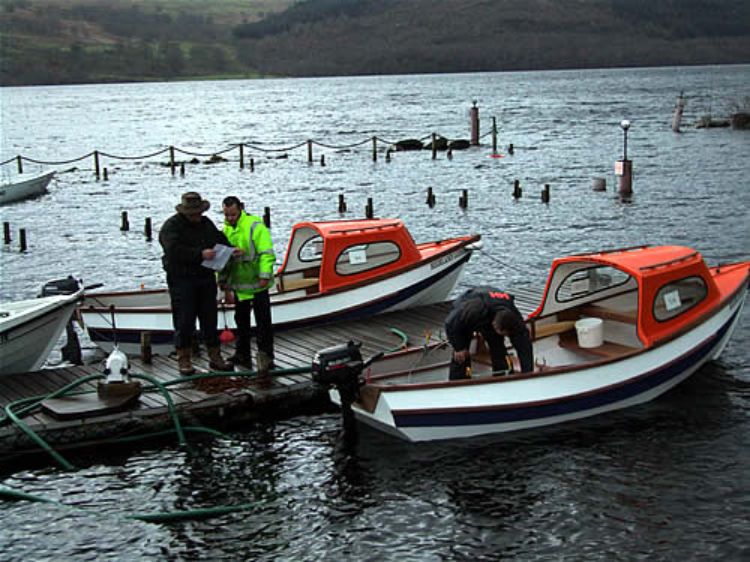 Are you curious about the state of the Lake Michigan fishery? Concerned about the future of salmon fishing? Wondering how baitfish reproduction fared last year?
The Southern Lake Michigan Fishery Workshop will feature perspectives on the status of fish populations, contribution of stocked and wild fish, and management directions. This workshop is provided free of charge and is being hosted by Michigan Sea Grant and the South Haven Steelheaders, a chapter of the Michigan Steelhead & Salmon Fisherman's Association. No registration is necessary.
The Southern Lake Michigan Fishery Workshop will be held Thursday, April 20 from 7 p.m.-9:30 p.m. at the South Haven Moose Lodge (1025 Wells St., South Haven, MI 49090). Full agenda available here.
Presentations will include:
Bioenergetics of Lake Trout and Chinook Salmon, Chuck Madenjian – USGS Great Lakes Science Center
Status and Trends of Prey Fish in Lake Michigan, Chuck Madenjian – USGS Great Lakes Science Center
Mass Marking of Great Lakes Salmonines, Chuck Bronte and Matt Kornis – U.S. Fish & Wildlife Service
Charter Catch and Effort 2016, Donna Wesander – Michigan DNR
Fisheries Management Updates, Jay Wesley – Michigan DNR
This workshop will feature some of the same information presented at the Ludington workshop on January 14, but the Southern Lake Michigan Fishery Workshop will include additional updated information that was not available for the Ludington workshop.
Attendees in South Haven can expect to hear full results from 2016 prey fish surveys, including the latest information on alewife reproduction. The 2016 Lake Michigan Predator-Prey Ratio will also be presented. The Predator-Prey Ratio is a critical indicator of the balance between salmon and alewife. New information on production of wild salmon will also be discussed.
The amount of fish consumed by Chinook salmon versus lake trout has been a topic of much debate over the past year. Chuck Madenjian will share some of the specifics on differences between the two species in his presentation on bioenergetics.
Michigan Sea Grant helps to foster economic growth and protect Michigan's coastal, Great Lakes resources through education, research and outreach. A collaborative effort of the University of Michigan and Michigan State University and its MSU Extension, Michigan Sea Grant is part of the NOAA-National Sea Grant network of 33 university-based programs.