Fishing guide survey reveals impact of pandemic and other threats to industry
The pandemic hit Michigan fishing guides hard in 2020, but many businesses had recovered by summer 2021. With outdoor recreation gaining in popularity, concerns now center on issues related to overcrowding.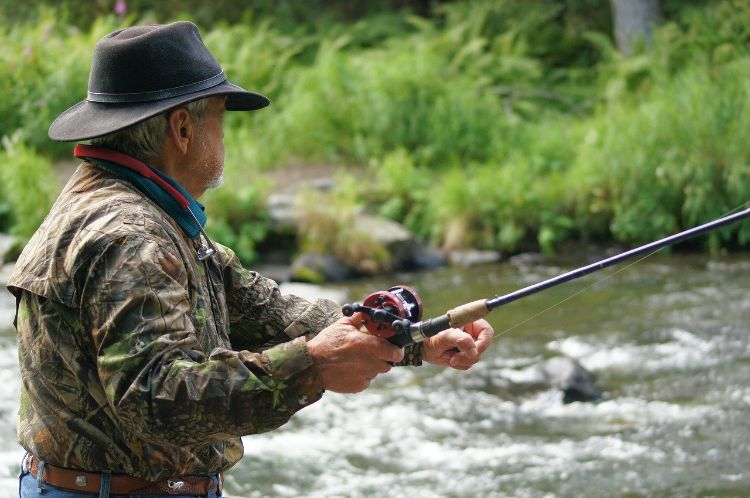 Fishing guides earn their pay sharing their expertise and passion for the outdoors. It may sound like a dream job, but guiding is not without its challenges. Unlike charter captains, guides do not operate on the Great Lakes and rivers that are federally designated as navigable waters. Instead, guides operate on smaller inland waters including many of Michigan's premier trout streams and steelhead rivers (see article for more on the differences between guides and charter captains).
In July 2021, Michigan Sea Grant and MSU Extension surveyed Michigan fishing guides to learn more about threats to their industry and potential solutions. Questions were designed to address the impact of the pandemic on the guiding business and gather guides' opinions on fishing pressure, steelhead limits, and proposed legislation (Full report available online).
Guides reported a 22% loss in revenue from the 2019 to the 2020 fishing season. Like many businesses, fishing guides dealt with safety concerns and a shifting regulatory landscape in 2020. This included a ban on all motorized boating for several weeks during the spring steelhead season and vague guidance on requirements for masks and social distancing in outdoor settings that persisted through midsummer.
During the first half of 2021, 40% of guides reported that trip numbers were about what they would expect for a normal year. Another 31% reported that trips were up by a quarter or more. The remaining 29% reported that trip numbers were still down during the first half of 2021, with most of these reporting losses of 50% or more. Overall, the guide industry seems to be back to normal for the most part, with some guides doing better than expected and others doing worse.
In the survey, guides gave their assessment of pandemic-related threats and other issues facing the industry. Safety concerns due to the pandemic scored lowest on the threat scale, while concerns regarding pandemic-related restrictions scored slightly higher. The biggest lingering concern regarding direct effects of the pandemic was the impact on steelhead stocking. Steelhead were not artificially spawned in 2020, which resulted in a missing 2021 year-class for stocked steelhead. The concern over this missed stocking event was in line with concern over other unspecified stocking issues.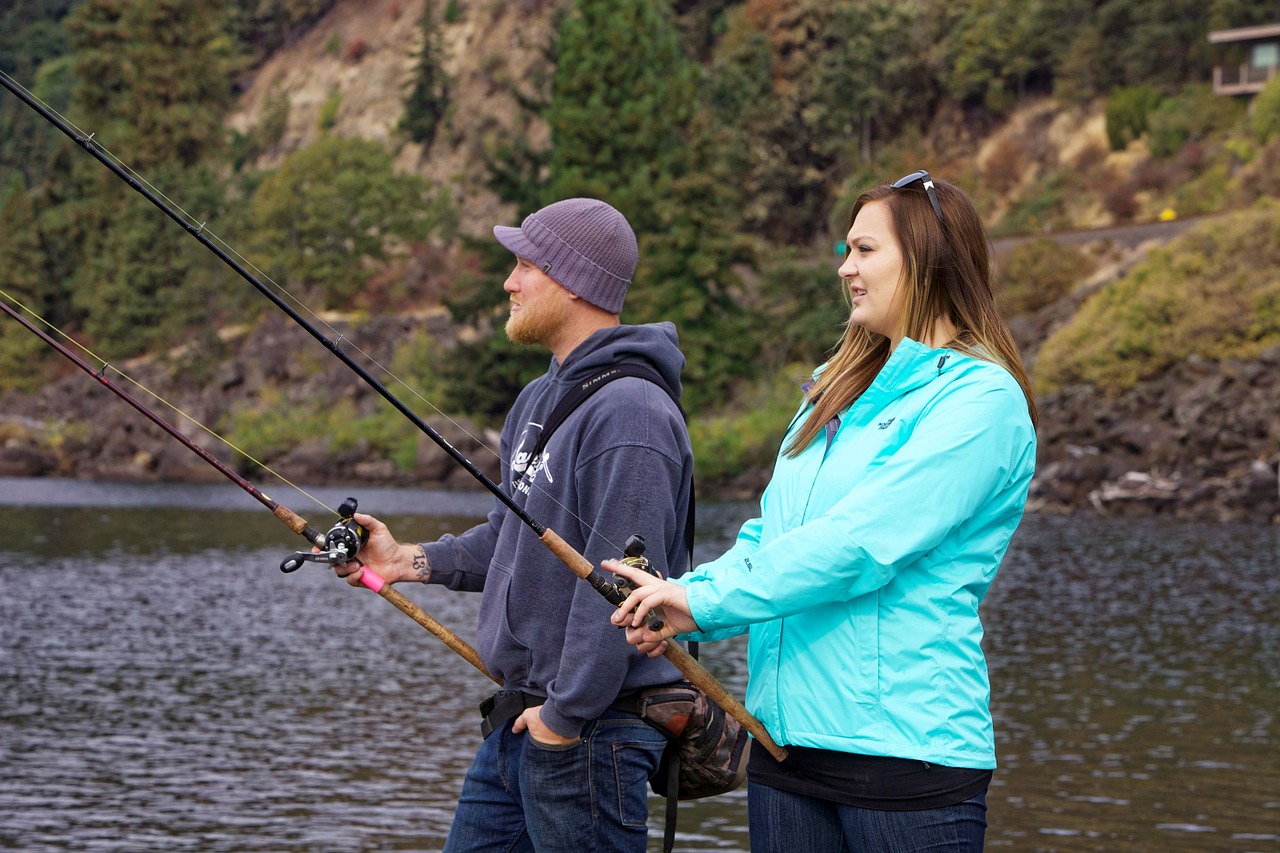 Increased fishing pressure was noted as the most severe threat facing fishing guides overall. Increased pressure may be an indirect effect of the pandemic, along with increased steelhead harvest and overharvest of other species, due to the increased interest in outdoor recreation. However, there are likely other factors at play. Many guides noted the importance of other threats and explained that illegal guiding, enforcement issues, and issues with specific access sites and restrictions on certain types of use may be exacerbating problems associated with fishing pressure.
The importance of steelhead
The survey found that 75% of guides regularly target steelhead. On average, guides reported that 30% of their fishing trips target steelhead, 35% target stream trout, and 16% target salmon. In all 81% of guided effort targeted salmonines, with 11% of effort directed at bass, 3% directed at walleye, and the remaining 5% divided among pike, musky, carp, catfish, panfish, cisco, and other species.
Guides who regularly target steelhead were asked an additional series of questions related to regulation changes being discussed by Michigan DNR and other stakeholder groups. Guides expressed strong support for reductions in harvest, believing that lower harvest limits would lead to the opportunity to catch released fish multiple times. Guides also believed that harvest limits would help ensure long-term viability of steelhead populations, although biologists generally believe that stocking and natural reproduction will sustain populations under the current harvest limit of three per day in most waters.
The most popular bag limit for Michigan streams was one fish per day, with 54% of guides preferring a one fish limit. No-kill regulations were favored by 25% of guides, 12% of guides favored reducing the limit to two, and 7% preferred keeping the limit at three. The remaining 2% were unsure. No guides expressed support for a higher harvest limit, but 77% said they would support harvest limits that were more liberal for stocked steelhead that are marked with an adipose fin clip versus wild (unclipped) fish.
To regulate or not to regulate
Michigan fishing guides were divided over provisions that were included in legislation that was introduced in 2020 (HB 5559) but did not make it out of committee. While 46% of guides agreed or strongly agreed that a similar bill should be passed in 2021, 35% disagreed or strongly disagreed and 19% were neutral.
Guides tended to agree with some provisions but were split on others. Support was highest for requiring a first aid kit on board. Guides also supported not allowing people with a conviction for a felony or serious fish and game within the last three years to obtain a guiding license. They were slightly less supportive of provisions that would require CPR training and reporting of catch and effort to the Department of Natural Resources. In general, guides were lukewarm on the idea that this bill would improve safety, professionalism, and fisheries management.
When asked if monthly catch and effort reporting would require too much time, 26% strongly agreed that it would. Another possible downside to the bill was the proposed fee structure for three-year licenses, starting at $150 for residents with an additional $300 for launching at state ramps. Although the average response came out between "Fees are a bit too high" and "Fees are about right," a substantial 28% responded that "Fees are much too high."
While the average responses to questions did not provide clear consensus on the proposed legislation, the comments provided by respondents indicated that people on both sides had clear rationale for their opinions. Some of the rationale was more helpful in understanding a guide's position than the numbers alone (see the full report for written comments).
Opportunities for the future
Results from this survey could serve as a springboard to broader discussion of potential solutions to problems related to limited data reporting on streams, appropriate regulations for the industry, and management of key species like steelhead. Michigan Sea Grant will play a role by organizing conversations among guides, DNR personnel, and Michigan United Conservation Clubs (MUCC), and by offering a voluntary data reporting program.
Michigan Sea Grant launched the Michigan River Steelhead Project in 2020 to allow guides and other steelhead anglers to report their catches online in a confidential manner that is still useful to biologists. Increased participation would help to assess the impact of reduced stocking in 2021, but voluntary reporting will not be able to assess overall guide trip numbers in the way that mandatory reporting would.
The next step will be a virtual workshop for guides, which will include discussion of the bill proposal, voluntary vs. mandatory reporting options, and steelhead harvest regulations, in addition to an update on the status of CARES II funds. A date for the workshop has not been set, but guides can register for the Fish Notes e-newsletter to receive registration details once they are available.
Michigan Sea Grant helps to foster economic growth and protect Michigan's coastal, Great Lakes resources through education, research and outreach. A collaborative effort of the University of Michigan and Michigan State University and its MSU Extension, Michigan Sea Grant is part of the NOAA-National Sea Grant network of 34 university-based programs.
This survey report was prepared by Michigan Sea Grant Extension Educator Daniel O'Keefe under award NA180AR4170102 and SUBK00013473 from the National Oceanic and Atmospheric Administration, U.S. Department of Commerce through the Regents of the University of Michigan. The statement, findings, conclusions, and recommendations are those of the author(s) and do not necessarily reflect the views of the National Oceanic and Atmospheric Administration, the Department of Commerce, or the Regents of the University of Michigan.