Former NASA scientist joins two MSU departments
Narendra Das will teach and lead research in the departments of Biosystems and Agricultural Engineering, and Civil and Environmental Engineering.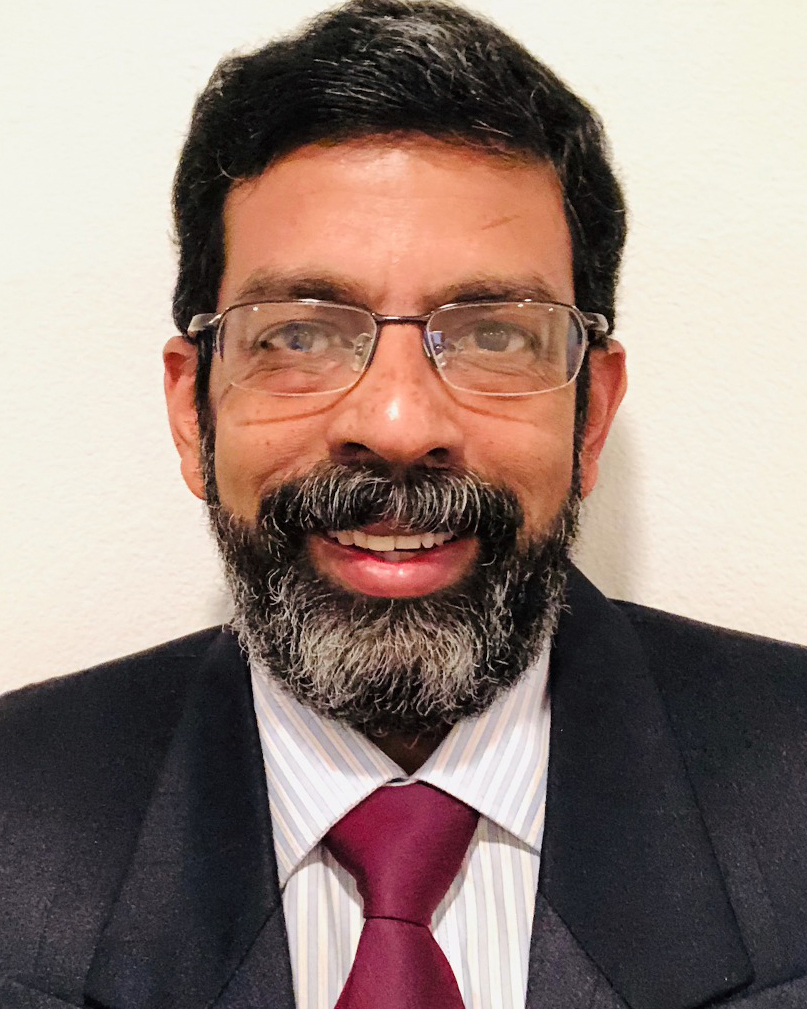 While at NASA's Jet Propulsion Laboratory in Pasadena, California, Narendra Das spent over a decade researching and developing satellites that help measure soil moisture.
Now, he'll have the opportunity to teach the next generation of scientists about the applications of remote sensing tools, such as satellites, in agriculture as an associate professor in the Michigan State University (MSU) departments of Biosystems and Agricultural Engineering (BAE) and Civil and Environmental Engineering (CEE).
"BAE is one of the foremost departments in the country in biological and agricultural engineering," said Das. "I'm thrilled to be part of BAE and CEE, and I feel that my expertise will cater to students in both departments."
Das will begin research remotely when his appointment becomes effective on Nov. 1, and will start teaching in fall semester 2021. He will teach one undergraduate class and one graduate-level class per academic year.
"We are extremely excited to have Dr. Das join the BAE/CEE faculty," said Bradley Marks, BAE chair. "His unique expertise in remote sensing, hydrology, and crop modeling are an excellent complement to the strong BAE core that now comprises 10 faculty members working in various areas of engineering for water resources management, quality, safety, and the related impacts on agricultural and ecosystems services."
"The faculty and staff of the department of Civil and Environmental Engineering are excited to have Dr. Das as a colleague," said Neeraj Buch, CEE Chair. "His expertise in remote sensing, hydrology, and crop modeling aligns well with the research focus areas of our Hydrology and Water Resources group."
Familiar with MSU's strength in agricultural research, Das has worked with Amor Ines, former assistant professor in the Department of Plant, Soil and Microbial Sciences, on a NASA grant to implement agricultural drought and crop yield forecasting systems in East Africa.
In his role at MSU, Das will continue to collaborate with NASA. He will lead MSU's Remote Sensing for Agriculture and Hydrology Lab, where he will remain involved with some of the satellite missions and projects he began developing during his time at the Jet Propulsion Laboratory.
"The students I work with will be exposed to these live projects," Das said. "I'll bring in my expertise and my connections, so I can help Ph.D. students, and also undergraduates, learn more about these missions and how they work."
Remote sensing is using an advanced camera at specific electromagnetic frequency to observe an object/target of interest and measure geophysical attributes without being in direct contact with the object/target.
"All the satellites in space are all advanced forms of cameras," Das said. "In our NASA missions, the satellite actually looked onto the Earth's surface and examined crops and vegetation."
Hydrology, the study of water, is what piqued Das' interest in agricultural engineering.
"Water is key to the existence of any form of life. If there's no water, there's no agriculture," he said. "I wanted to study water at a global extent. That's how it can connect with my satellite missions — measuring how much water is in the soil, how it relates to agriculture, and how the data can be used in different forms of modeling."
Das focuses mainly on how remote sensing can be used to measure soil moisture.
"Soil moisture is important to many aspects of agriculture: crops, plants, vegetation, drought, even how sunlight interacts with the surface," he said. A lot of energy exchange takes place in soil. It's very critical for agriculture across the globe."
In addition to his research, Das is involved in citizen science efforts through NASA and plans to continue this outreach at MSU.
"Dr. Das leads some very exciting work incorporating citizen science data for agriculture and water resources that will be a unique contribution to BAE and MSU," said Marks.
While with NASA, Das started developing a low-cost tool to measure geophysical variables, such as soil moisture, soil temperature, relative humidity, air temperature, and solar radiation.
"The tool is in the process of being built, and I'll be bringing it to MSU — continuing to build it and getting it out to farmers so that they can take their own measurements of soil moisture, soil temperature and air temperature," he said.
Das is part of NASA's GLOBE (Global Learning and Observations to Benefit the Environment) program, a hands-on science education program for K-12 students from 120 countries around the world.
"Students take measurements using the low-cost tools we developed, and they get introduced to the science, and they understand how it can be used and why it's important," he said.
Das said he is eager to begin his work at Michigan State.
"I want to teach students and prepare the next generation of scientists using the knowledge and experience I gained at NASA," he said. "I believe MSU is the place where I will get this opportunity."