Researchers Launch New App in Nigeria to Help Farmers and Wholesalers
Article from the August 2021 newsletter.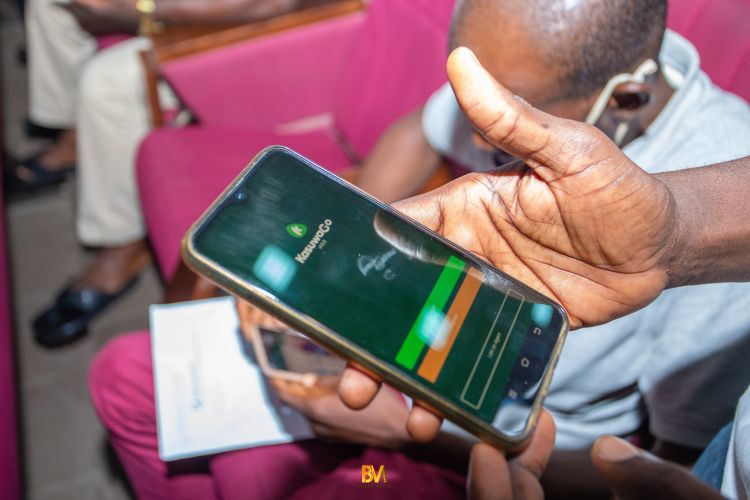 Every year many Nigerian farmers spend time, money, and effort to produce cowpeas, corn, sorghum, and millet but struggle to find a buyer who is willing to purchase these crops at a fair price. Similarly, wholesale purchasers are often unable to find farmers with the produce they need and of the quality they want to sell it to farm stands, grocery stores, and other outlets.
This disconnect, between farmers and buyers, suppresses economic activity and increases the degree of food insecurity. To help farmers and wholesale buyers in Nigeria find each other, the Feed the Future Innovation Lab for Legume Systems Research project, "Promoting Trade Integration in Regional Legume Markets with Mobile Technology" led by researchers at Michigan State University has created and launched a new mobile app titled, KasuwaGo.
KasuwaGo has the potential to be a game changer for farmers and buyers.
"Not only will this app help farmers, and buyers but it will help consumers too. By improving the trading process, we can reduce food waste and ultimately allow buyers to purchase at greater volumes which will lead to lower prices. I think the potential is there for this app to help millions of people throughout the region," says Michael Olabisi, project lead researcher and Michigan State University professor.
Kadijat Obaolowo, a Nigerian farmer who has started using the app, is already seeing the benefits. Obaolowo says, "since the inception of KasuwaGo business has been easy for us. [Now we don't] need to risk traveling long distances [over bad roads] to do business. Because of KasuwaGo app, our mind is at rest."