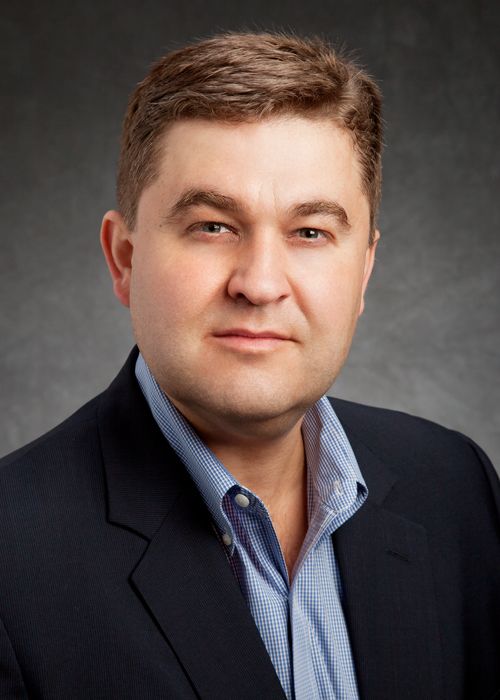 (East Lansing, Mich.) – Michigan State University (MSU) is the home of the new Feed the Future Legume Systems Research Innovation Lab, uniting researchers from universities around the United States with international collaborators to improve nutrition, sustainability and economic opportunities for legume farmers, especially women and youth, across the globe.
Funded through a $13.6 million award from the U.S. Agency for International Development (USAID), the new lab will focus on profitable and environmentally sustainable systems for edible legumes such as common beans, cowpeas (including black-eyed peas) and pigeon peas while investigating crop production systems that fortify soil fertility.
"MSU has over three decades of leadership in previous programs involving global legume research efforts," said Barry Pittendrigh, lab director and MSU Foundation Professor in the MSU Department of Entomology. "We're taking a highly multidisciplinary approach to solving the problems legume farmers face in the developing world, and will seek partners with the most cutting-edge, innovative ideas and techniques to address them."
Past iterations of the program under different names, most recently as the Feed the Future Innovation Lab for Collaborative Research on Grain Legumes, have also been led by MSU. This builds on a long history of partnership between MSU and USAID on scientific advancement of legumes that have benefited both Michigan farmers and smallholder farming communities abroad.
Research will focus on two global regions – Central America and West Africa.
"These two regions have some of the most significant challenges for food production and proper nutrition in the world," said Cynthia Donovan, lab deputy director and associate professor in the MSU Department of Agricultural, Food and Resource Economics. "By pairing US researchers with scientists already working in those regions, we can collectively address problems and find solutions within the context of their specific local and regional needs."
Guatemala, Honduras, Mali and Ghana represent a sample of the countries where legume crops play particularly significant economic and dietary roles and are likely to be included.
Among the new lab's aims are to increase common bean production and consumption in the Guatemalan Highlands, where growth-stunting rates due to malnutrition are very high, and improving production systems with legumes across West Africa, where countries have some of the lowest human development indices in the world. Researchers will also investigate the potential of novel crops such as tree legumes, pigeon peas and other legume species to improve the genetic diversity, drought tolerance and pest resistance of legume farming systems while also presenting new income through marketing.
To meet these challenges, Pittendrigh and Donovan hope to build on the successes of the past, yet exploring new innovations and directions with researchers around the world through a competitive grants program. Engaging young scientists will be a priority of the lab.
"The predecessors to this program built strong communities with long-term collaborative research partnerships, which produced innovative outcomes that would otherwise have never occurred," Pittendrigh said. "We now have the opportunity to bring new players into those communities, as well as pursue the most promising findings from the past."
Supporting legume research in developing countries will ultimately help legume farmers around the world, including in the United States.
"By investing in international legume research, we're enhancing the group of researchers working on the crop in general," Donovan said. "Many of the innovations that come out of globalized work are applicable to agriculture here at home, in Michigan and the United States as a whole. Improved black bean varieties are a great example of how collaborative research from a previous iteration of this program benefited Michigan farmers."
For Pittendrigh, conducting research that benefits farmers and communities worldwide is just another piece of MSU's mission.
"MSU is a land-grant institution with a strong history of being focused on global issues and dovetailing our research at the local, national and global level," Pittendrigh said. "We hope to identify the best research and experts in order to address the full gamut of legume systems, from cultivation to value chains to consumer demand."