Function of a county planning commission and department: Part 2
In an era of increased need for coordination, cooperation, and regionalization between local governments, county planning is much more important. Technical assistance, education and mapping are important tools for successful county planning.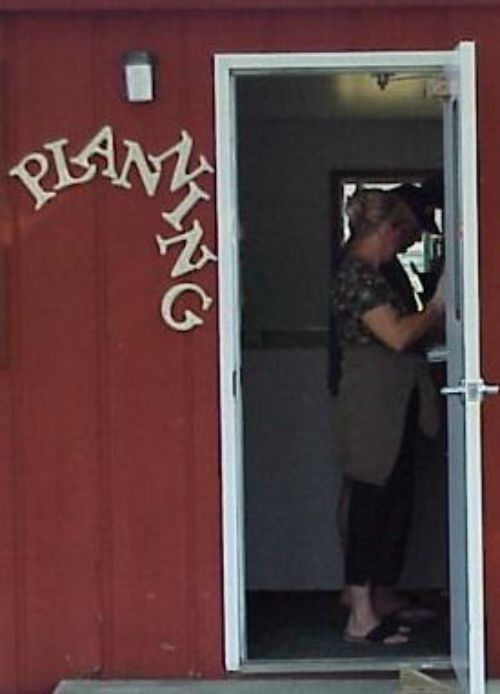 What does a county planning commission do anyway, aren't they just duplicating municipal (city, village, township) planning commissions? This is a question that has come up in some counties – especially when the county does not administer a zoning ordinance. Activities are varied, but focus on service to the county and to municipalities in the county
Part one of this article presents what other activities that focuses on involving people and building working relationships in their county.
Recently a meeting hosted by Networks Northwest (formerly the Northwest Michigan Council of Governments, state planning region ten, now Michigan Prosperity Region 2) addressed this question. Speakers from three county planning departments focused on county planning activities Sept. 16, 2015. None of these counties have county zoning, but each places a strong emphasis on coordinating and working with local governments.
John Sych, AICP, Director, Grand Traverse County Planning and Development Department started with an outline of what his county planning department does. First county planning is an educator, hosing workshops and holding quarterly lunches for zoning administrators and professional planners in the county. Sych explained that the county has some larger sophisticated governments, but there are also small governments who may not have staff and other resources. In those cases the county planning department acts as a resource for those small governments.
Sych said the county also staffs the county brownfield authority, explaining there is only the one brownfield authority in Grand Traverse County. Involvement with brownfields creates connection between people and fosters that working relationship with municipal governments.
"I want to echo everything that John Sych said" Rob Carson, AICP, County Planner, Manistee County Planning Department, said. Manistee planning department also provides the geographic information system (GIS) mapping services for municipalities. Doing that work has been a great way for me to learn details about the county geography Carson said.
Providing many planning services to municipalities is also an effective way to save dollars when looking at the collective county and local government budgets as a whole. If a municipality has to hire a consultant, then local tax dollars are spent to pay the consultant. That is then dollars which are not available to spend on implementation.
In Manistee, local government does land use planning, administers their own zoning ordinances and does their own capital improvement programing. The county helps with those tasks, providing professional technical assistance. Sometimes there is a low-cost fee for that service.
Carson said Manistee will be doing a county master plan update, or rewrite, in the future. This plan may be more along the lines of a design manual for use by local governments.
The fact that county planning commission's review and comments on municipal master plans and township zoning ordinances are only advisory is a good thing, Trudy Galla, AICP, Planning & Community Development Director, Leelanau County Planning Department, said. The county is giving solid professional review. But it is ultimately up to the local unit of government to assess and make their own decision.
In Leelanau we have adopted the policy that the county "will not tell you what you want to hear" Galla said. "We will give local government the resources, data, options to consider. An advisory role is very important."
Leelanau county provides staff support to the county brownfield authority, provides mapping and GIS services, conducts surveys, provides grantsmanship services for local governments and other county departments, and prepares sample, or model, ordinance text on hot-button issues.
Data and data sharing in Leelanau is an important thing Galla said. In Leelanau County local and county governments have signed an intergovernmental data sharing agreement.
Those in Michigan State University Extension that focus on land use provide various training programs on planning and zoning, which are available to be presented in your county. Contact your local land use educator for more information.
Related articles for more information include: