Gallagher receives 2022 CANR Staff Dean's Award of Distinction
Department of Entomology's Linda Gallagher to receive 2022 CANR Staff Dean's Award of Distinction.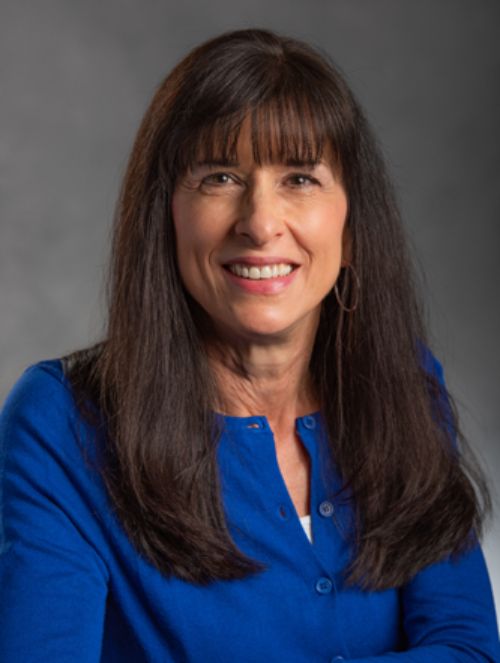 Linda Gallagher, business manager in the Department of Entomology, will receive the 2022 MSU College of Agriculture and Natural Resources (CANR) Staff Dean's Award of Distinction on April 21.
The CANR Staff Dean's Award of Distinction recognizes a support staff member for their outstanding long-term service to CANR and their exemplary performance during their employment.
If long-term service were the only criteria for the Staff Dean's Award of Distinction, Linda Gallagher's 40 years in CANR would put her in the running. But it is her role and recognition by many as an exceptional business manager in the Department of Entomology that we present her with this award. 
Exemplary only begins to describe Linda. Faculty, students, staff, colleagues and administrators describe Linda as "the cornerstone," "the steady presence" and "the glue" that holds the department together. Academic programs do not become renowned for research alone. One nominator shared that "multiple senior faculty in our department owe their careers' funding success to the support from Linda and her office, both for developing proposals and keeping them on track after they were awarded." 
Linda is a critical link among people, the department, colleges, the university and beyond. In addition to her direct department leadership, Linda is also sought out by others in similar roles in other CANR departments and colleges because of her vast understanding and institutional knowledge. Colleagues in Entomology, other departments and administrators within CANR and the University shared that Linda is "one of the best" at Michigan State University.  
Recently, Linda has used her understanding of department budget and structure to formalize support and accounting for diversity and inclusion initiatives undertaken by faculty, staff and students. Having a mechanism to fund these goals is a significant step towards their sustainability.  
We can unequivocally say that the core award criteria of "long-term service" and "exemplary performance" describe Linda perfectly. Successes within the Department of Entomology are in large part due to her exceptional leadership abilities, skills, dedication to excellence and institutional knowledge.