Get back to the basics of food safety
Following basic food safety practices can help you and your family avoid foodborne illness.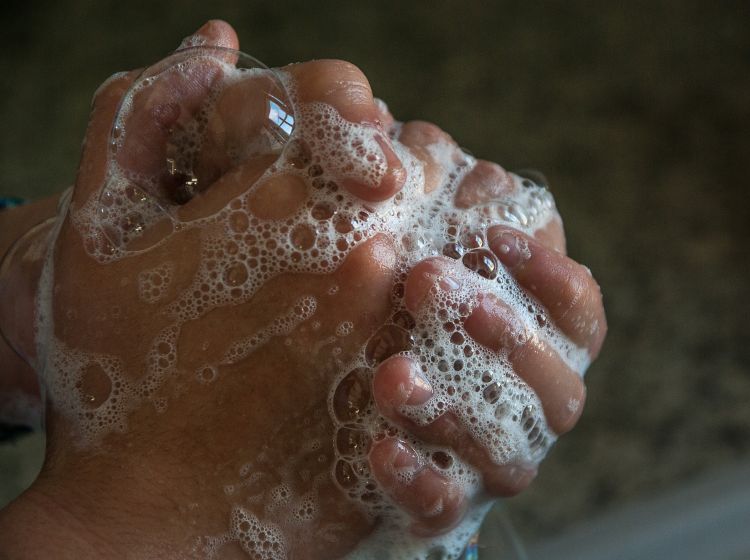 September is National Food Safety Month, which aims to heighten awareness of food safety education. It was created in 1994 by the National Restaurant Association to target the food service industry but food safety education is important for everyone – 3,000 people die every year because of poor food safety practices.
The best way to keep you and your family safe from foodborne illness is to educate yourself. The following are some actions you can take to become more knowledgeable about food safety.
Basic food safety practices
Washing hands, using a food thermometer to check proper internal temperature of cooked foods, storing food at proper temperatures, and keeping raw and ready to eat foods separate are four food safety practices that will help keep you and your family safe.
Take a food safety class
Michigan State University Extension offers several different food safety classes, anything from safe food preservation to Servsafe for restaurant managers. Even if you're not working in a restaurant or serving food at a non-profit event, these are all good classes that teach the basics of food safety. Taking a class is also the best way to get updates on new science and practices in food safety. For example, just a few years ago it was still common practice to wash poultry before cooking. That practice is no longer acceptable from a food safety perspective.
Use science-based resources
Making sure to use reputable, science-based resources is a really important part of avoiding foodborne illness. We have an unbelievable amount of information at our fingertips, but not all of it contains good, or safe, advice when it comes to food safety. For the best and most up to date information, use websites that have ".edu" or ".gov" at the end of the URL. For example, www.foodsafety.gov.
Use technology to get updates
If you don't have time to sift through hundreds of websites to find the information you're looking for, consider using a food safety app on your phone or signing up for social media updates. An app called FoodKeeper helps you decide how to store various foods as well as how long they can be stored safely. You can also follow #FoodSafetyMonth on Twitter, or sign up for alerts about food recalls. MSU Extension also offers a texting program to get food safety messages on your phone. Just text "SafeFood" to 797979 to receive bi-weekly texts.
Use food safety month this year as a reminder to become informed. Keep your family healthy and safe by practicing food safety year-round.
Do you want to learn more?
To help people be healthy at every stage of life, Michigan State University Extension delivers affordable, relevant, evidence-based education to serve the needs of adults, youth and families in urban and rural communities.
Our programs cover all areas of health, from buying and preparing nutritious, budget-friendly food to managing stress, preventing or living well with diabetes and optimal aging – MSU Extension has the information you need in a format you can use, in-person and online. Contact your local MSU Extension county office to find a class near you.