Preserving food by canning or freezing may be a practice that goes back for generations, but anyone preserving foods at home needs to have the most reliable and current information available. Michigan State University Extension is a trusted source for research-based information and education on proper home food preservation methods and approved recipes.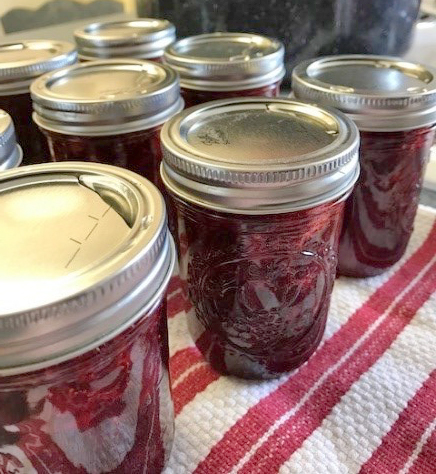 MSU Extension offers food preservation programs as both online and in-person sessions. These classes cover a wide variety of topics, from water bath canning to blanching and freezing to making jam and jelly to preserving many Michigan grown vegetables to pickling to preserving venison and much, much more.
Live online sessions are offered weekly through most of the year. In-person food preservation sessions are held at various times/locations around the state. Click the Events tab above to see what classes fit your schedule.
Another learning option is an Online Home Food Preservation self-paced course that teaches people of all skill levels how to safely preserve foods. This course is done at your convenience from your home. To learn more about our offerings, please visit our events calendar to find upcoming food preservation programs that fit your schedule.
Have a question?
Not sure if the food in your fridge is safe after a power outage? Do you have questions about safely preserving food at home? Whatever your question, MSU Extension's food safety experts can help. Call our Food Safety Hotline at 1-877-643-9882, Monday-Friday from 9AM to 5PM, EST.
"I found this class very informational and interesting. It helped with the understanding of why we follow the steps of processing as directed instead of doing what we would like to do." - Flint Farmers Market Canning Basics participant
"This blanching and freezing class has helped me learn to save money by preserving fruits and vegetables I may otherwise have wasted if I had not been able to consume them before they began to go bad." - Gladwin County Blanching and Freezing participant
After participating in MSU Extension's food preservation programming . . .
82%
of adults understood the importance of following up-to-date, research-tested recipes.
97%
of youth recognize that refrigerating and freezing food prevents the growth of microorganisms.
96%
of youth participants understand that freezing and canning are ways to make food last longer.