Great Lakes net pen aquaculture discussed at recent public forum
Stakeholders on both sides of the issue discuss the pros and cons of Great Lakes aquaculture.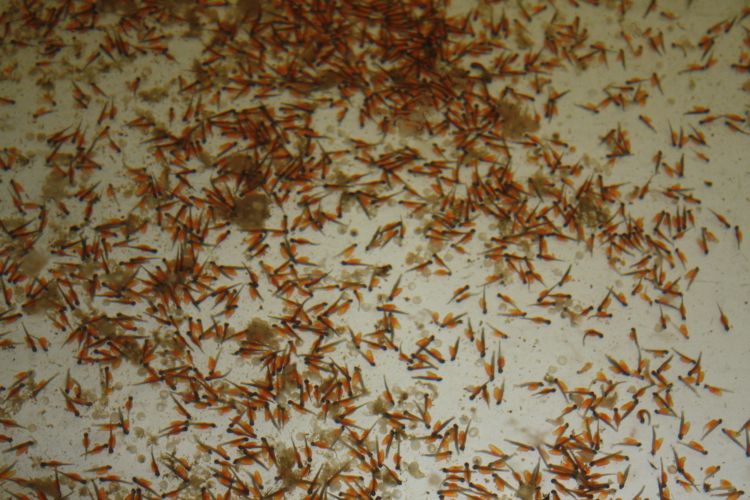 Michigan Sea Grant and Michigan State University Extension recently completed an integrated assessment project on exploring and expanding Michigan's aquaculture industry. On a global scale, aquaculture has grown tremendously in recent decades to meet the demand for half of the world's seafood demand. In contrast, commercial aquaculture development in Michigan has been stagnant for decades.
The integrated assessment project has shown that Michigan has the capacity to support a much larger aquaculture industry compared to what now exists. Reasons for this include Michigan's abundant water supply, affordable real estate, a need for new economic opportunities, existing expertise in fisheries, and existing agriculture and food processing capacity. As a result of the integrated assessment project aquaculture stakeholders in Michigan identified Great Lakes net pen aquaculture as a segment for development that should be explored.
Great Lakes net pen aquaculture is not without controversy as it would involve the farming of fish in the public waters of the Great Lakes. A full day public forum coordinated by Originz was recently held to exchange dialog over open water fish production in the Great Lakes. A variety of stakeholder groups from Michigan participated in this event to initiate public discussion on how Michigan's water resources can best be utilized for society's benefit to deliver fresh, healthy and affordable seafood.
Topics that were discussed by stakeholders who were both for and against Great Lakes net pen aquaculture included fish feeds and waste, fish health and antibiotics, types of aquaculture production systems and siting, genetics, and ecosystem and socio-economic impacts. Michigan Sea Grant Extension staff participated in this event and discussed how Seafood HACCP (Hazard Analysis and Critical Control Point) can be implemented to address the use of antibiotics in fish. The state of Michigan has also convened a panel of experts to address the topic of Great Lakes net pen aquaculture and should have a report available sometime this fall.
Michigan Sea Grant helps to foster economic growth and protect Michigan's coastal, Great Lakes resources through education, research and outreach. A collaborative effort of the University of Michigan and Michigan State University, Michigan Sea Grant is part of the NOAA-National Sea Grant network of 33 university-based programs.