Growing or processing industrial hemp? Here's how to register.
The Michigan Department of Agriculture and Rural Development has released guidelines for registering to grow, handle, process and market the crop. This article will help you through the process.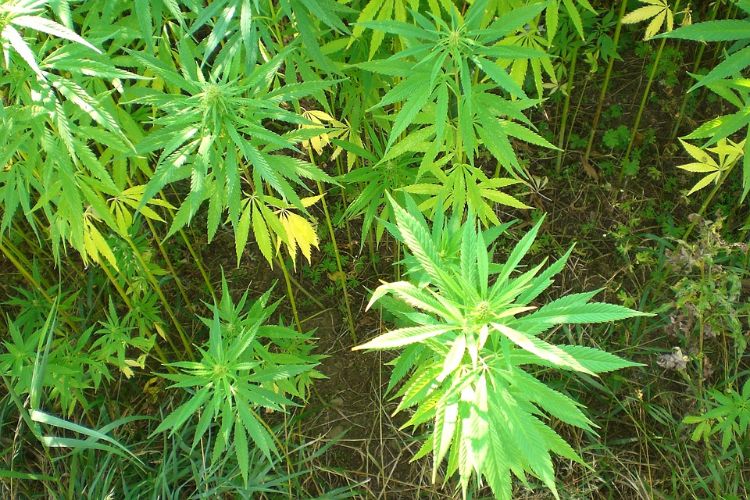 Section 7605 of the 2018 Farm Bill (Agriculture Improvement Act of 2018) cleared the way for commercial production of industrial hemp (Cannabis sativa L.) in the U.S. It is no longer tethered legally to its genetic sibling, marijuana, which remains classified as a Schedule I narcotic at the federal level. By law, industrial hemp must contain less than 0.3 percent of the psychoactive compound delta-9 tetrahydrocannabinol (THC), whereas marijuana varieties typically contain 15–25 percent THC. The USDA's National Institute of Food and Agriculture (NIFA) has posted a very informative FAQ page regarding industrial hemp in light of the 2018 Farm Bill.
The USDA has been working on a regulatory framework by which all states may formulate their own procedures for enabling citizens to become licensed to grow this "historical yet new" crop. However, they announced earlier this year they would not release that framework until sometime this fall. That means any hemp legally grown in the U.S. this year must be conducted under research agreements, a process previously approved under Section 7606 of the 2014 Farm Bill.
According to the language in the 2014 Farm Bill, an agricultural pilot program should "study the growth, cultivation, or marketing of industrial hemp." The legislation also limits research to "institutions of higher education and State departments of agriculture" (i.e., Michigan Department of Agriculture and Rural Development). However, the research can be conducted on farms and at processing facilities that are registered with and certified by the Michigan Department of Agriculture and Rural Development (MDARD), making it possible for privately owned farms to participate in the pilot program. On April 18, 2019, MDARD announced its launch of an industrial hemp agricultural pilot program for Michigan for the 2019 growing season.
The information outlined below can be found on MDARD's website, Industrial Hemp Ag-Pilot Program for 2019 Planting Season. There are two types of registration available: grower and processor/handler. For those wanting to grow the crop and sell or process it, they must register for both licenses. Application fees are $100 for growers and $1,350 for processors/handlers.
On April 29 and 30, MDARD will be holding two licensing events at the MSU Pavilion for Agriculture and Livestock Education (4301 Farm Lane, Lansing, MI 48910). To reserve a 15-minute time slot at one of these free events, call the MDARD Customer Service Center at 1-800-292-3939. Upon making a reservation, you will receive a confirmation email with a fillable pdf document that contains registration applications for both growers and processors/handlers (two pages each), an ag-pilot program application (also two pages) and handy checklists. Prior to your appointment, you must fill out, print and sign the pertinent registration applications and the ag-pilot program application. In addition, you must also print a detailed map showing the locations where you intend to "grow, handle, store, process, broker or market" the hemp including GPS coordinates.
You will also be required to complete an online background check using the Michigan State Police Internet Criminal history access tool (ICHAT). Using this tool, you must provide your full name, date of birth, race and gender and pay $10 with a credit card. The background check is quick and you will receive a printable verification form which you need to print and bring with you to your appointment. Lastly, you will need to bring a certified bank check or money order to your appointment with the appropriate amount.
At the completion of your appointment, you will receive a copy of your signed research agreement and a temporary license that will expire 60 days from the date issued. When you receive your final license in the mail, it will have a different Hemp Grower Registration number—use this number, not the temporary one, on all signage that will be required at all your registered locations.
If you are not able to attend these licensing events, you can still complete the registration process by mail—online applications will not be available for 2019. Via mail, this will be a two-step process as you must confirm your eligibility for registration before you sign up for the ag-pilot program.