HACCP: Keeping consumers of smoked fish safe
Learn about the safety training behind the seafood products you eat.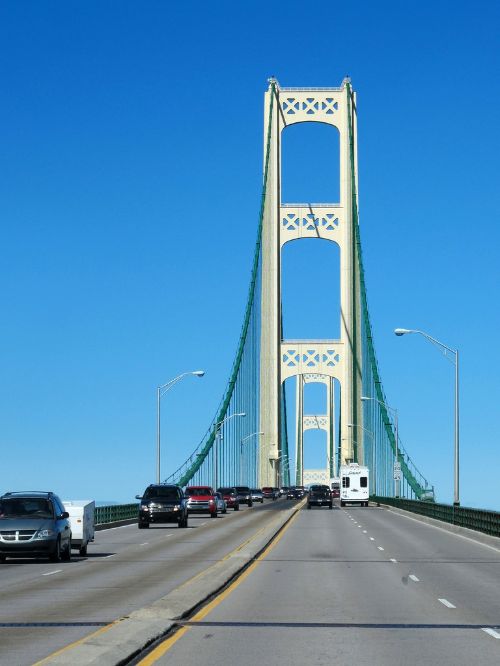 Summer is almost here, and that means thousands of tourists will begin to visit the Straits of Mackinac area of Michigan. As well as delicious fudge, smoked fish caught in the Great Lakes is widely available in the region. Did you know there is a specialized training program for seafood safety, such as smoked fish and other Great Lakes fish products? The training program is called Seafood Hazard Analysis and Critical Control Point and is required for fish and seafood processors. It plays a major role in making sure smoked fish and other seafood products arrive safely at our table­s.
Hazard Analysis and Critical Control Point (HACCP) was first developed in the 1960s for the National Aeronautics and Space Administration. At that time, food safety standards were not able to assure the food astronauts were taking into space was free of contamination. In response, HACCP was created to make sure the food astronauts would be eating in space was safe. Nowadays, HACCP trainings are available for commercial food processing safety. In the 1990s Congress enacted regulations related to Seafood HACCP for safe seafood processing, like smoking.
Besides a few exceptions, Seafood HACCP training is required for all fish and seafood processors and is enforced by the U.S. Food and Drug Administration (FDA) and Michigan Department of Agriculture and Rural Development (MDARD). Following HACCP rules, processors conduct what is called a "hazard analysis" on their steps of processing fish or other seafood products. These steps include when the whole fish arrives at the facility to storing and shipping the finished product. Steps where a potential food safety issue could occur, such as a biological, chemical, or physical hazard, are called "critical control points." A HACCP plan is created to address the critical control points and requires monitoring, record keeping and review and verification procedures. By having a HACCP plan, processors can better control possible food safety hazards, bringing a safe seafood product to market.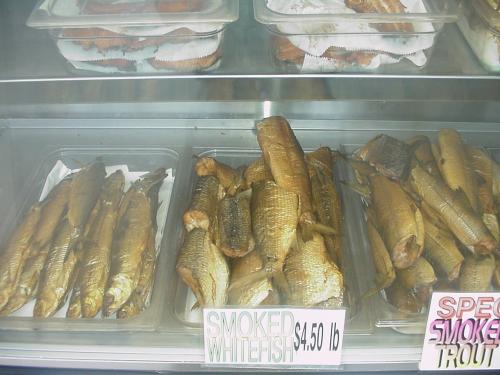 So what does this mean for the countless pounds of smoked fish sold this summer? Because of Seafood HACCP, fish processers are trained to brine fish to ensure the required water phase salt content in the finished product, smoke fish at a minimum of 145 degrees Fahrenheit for at least 30 minutes, provide labeling on storage temperature and expiration date, and then store the smoked fish at a temperature at or below 38 degrees Fahrenheit to ensure that biological hazards such as Clostridium botulinum toxin are controlled. As a consumer, you can continue to keep your product safe by keeping it in a chilled location, at 38 degrees Fahrenheit or less. So if you are planning to purchase some local smoked fish, make sure you bring a cooler filled with ice to transport it home. Most fish processors also sell coolers and will provide ice for their customers.
HACCP training is a signature program of Sea Grant and is provided nationally. This past winter, a training course was held in Brimley, MI in the Upper Peninsula. The course was coordinated by Michigan Sea Grant, Michigan State University Extension, and the Great Lakes Indian Fish and Wildlife Commission. Instructors Ron Kinnunen of Michigan Sea Grant Extension and Jim Thannum of the Great Lakes Indian Fish and Wildlife Commission taught the course.
If you would like to learn more about Sea Grant Seafood HACCP training sessions, follow the links below: