Hairy bittercress: A weed to watch out for
Hairy bittercress is an annual weed that can spread quickly. It often enters landscapes as a contaminant in container plants.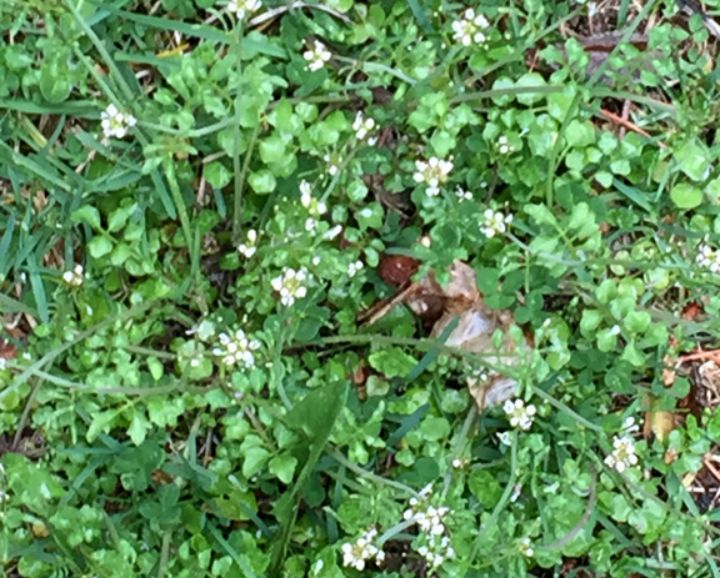 Hairy bittercress (Cardamine hirsuta) is an annual weed in the mustard family. It often makes its way into landscapes as a "gift with purchase." A few plants or seeds of bittercress tucked into a container-grown plant are all it needs to get started. Just a plant or two can make a substantial stand of plants in a year or so.
Like many members of the mustard family, hairy bittercress appears early in spring and sets seed prolifically. Seeds germinate in fall (October) and make a small rosette of leaves that will overwinter. The first true leaves are heart-shaped, followed by leaves with two to four alternating leaflets. Once the weather warms in spring, it sends up stalks of small, white flowers, followed by slender seed pods known as siliques. Once the seedpods ripen, disturbing the pods will send the seeds flying as far as 16 feet, dispersing them over the ground for the next season's crop.
To manage hairy bittercress, mow or pull it early in the season before it sets seed. Apply post-emergence herbicides to actively growing plants before seedpods form. Don't add pulled plants to the compost pile just in case they manage to set seed. Pre-emergence herbicides are best applied in fall before seeds germinate.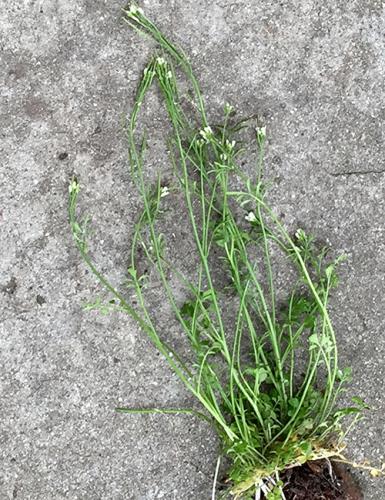 Did you find this article useful?
---