Have you ever wondered?
Do you run faster with or without shoes? Why do some animals use camouflage? Do all apples taste the same? Teaching Science When You Don't Know Diddly-Squat helps youth discover the answers to questions like these.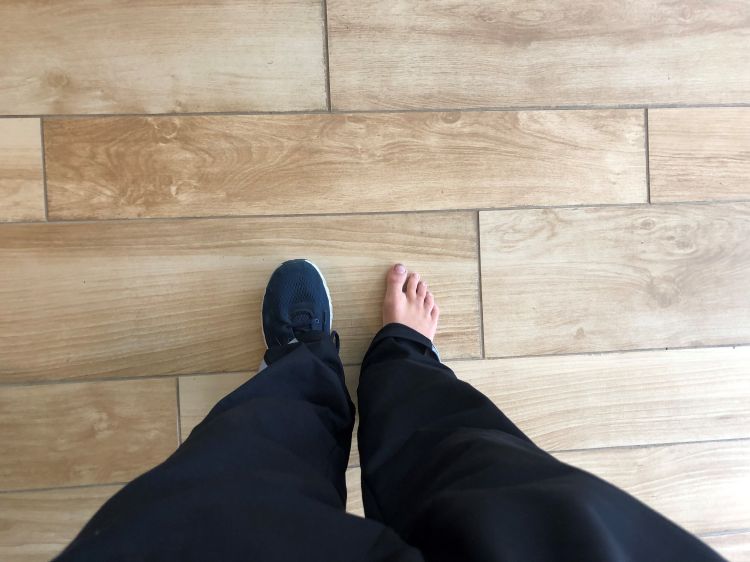 Have you ever wondered why you run faster with or without shoes? Why some animals use camouflage? Or if all apples taste the same? While you may not have considered these questions, the youth in your life have thought about these and many others like them.
Preparing youth to succeed in science is just one reason Michigan State University Extension continues to add to the Teaching Science When You Don't Know Diddly-Squat lesson series. Teaching Science When You Don't Know Diddly-Squat is designed so that you do not need to be an expert to teach science. The misconception that science must be done by someone in a lab coat using laboratory equipment is not true. Science is all around us, and this series is designed to be taught by people without any expertise using items that are easy to find laying around your home.
You can use this series of ready-to-go lessons to easily teach inquiry-based science to youth at home. The purpose of this series is not to teach a specific science concept, but to engage youth in the process of science—asking questions and discovering answers. The Teaching Science When You Don't Know Diddly-Squat lesson series encourages young people to try to figure things out for themselves; to discover answers rather than just reading about an answer on the internet or in a book.
When engaging with youth around a diddly-squat lesson, remember:
It's all about the questions! Teaching science with youth is not about accomplishing the task; it's about exploring new ideas, having fun and discovering answers.
Encourage youth to engage in arguments based on evidence. Ask youth to explain the reasoning behind the answers they provide.
All the diddly-squat lessons align with the Science and Engineering Practices one dimension of Michigan's Science Standards, making them a great hands-on supplement to traditional science curriculum. Each lesson is filled with questions to help youth reflect, articulate and own their discoveries.
The Teaching Science When You Don't Know Diddly-Squat series includes:
An introduction that shares what science is not, guidelines with an example conversation, some age-level characteristics and the full list of Science and Engineering Practices.
4-H Cloverbud Science, which includes information about when and how to begin teaching children science. Alternative questions that may be better suited for youth ages 5-7 and developmental considerations when selecting a diddly-squat lesson to use with children.
A growing list of 30 lessons with interesting questions to explore with curious youth.
Michigan State University Extension and the Michigan 4-H Youth Development program help to create a community excited about STEM (Science, Technology, Engineering, and Mathematics). Michigan 4-H STEM programming seeks to increase science literacy, introducing youth to the experiential learning process that helps them to build problem-solving, critical-thinking and decision-making skills. Youth who participate in 4-H STEM are better equipped with critical life skills necessary for future success.
To learn more about the positive impact of Michigan 4-H youth in STEM literacy programs, read our Impact Report: "Equipping Young People for Success Through Science Literacy."
To learn more about MSU Extension, visit the MSU Extension website. To learn more about 4-H and Extension opportunities in Alcona County visit us online at our Alcona County MSU Extension Facebook page or Alcona County Extension office page.