Here comes spring: Time to get moving
Give the gift of physical activity this spring to help you and your family become more physically active.
As we move into spring, thoughts turn to warmer days, green grass, sunshine, gardening and enjoying the great outdoors. Spring is a great time to begin adding more physical activity to your lifestyle. It can be difficult to get outdoors and be active during the winter months with cold temperatures, snow and ice covered sidewalks, streets and roads. As spring sets in, we have the opportunity to get outside and take advantage of many activities to get our bodies moving.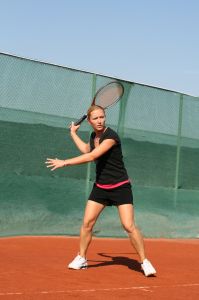 The current physical activity recommendation for adults is to have at least 30 minutes of moderate physical activity each day. For children ages six through 17, their recommendation is 60 minutes a day. Michigan State Univeristy Extension also supports these recommendations and encourages individuals and family members to reap all the benefits of being physically active by engaging in physical activities most days of the week.
So how can we get ourselves and our families moving for better health and more physical activity? Take advantage of spring holidays, birthdays and other celebrations and give gifts to help encourage more physical activity. Some simple ideas that you could try include:
Baseball/softball gloves, baseballs or softballs
Soccer ball and/or net
Jump ropes
Kick balls or bouncy balls of any size
Hula-hoops
New walking or running shoes
Pedometers
Skateboard
Frisbees
Rollerblades
Tennis racket or tennis balls
Basketball and/or net
Bike, tricycle and bike helmet
Think about the types of physical activities that you enjoy doing and do them together as a family. What a great way to spend time together, set a good example for your children and encourage good health, all at the same time. As the spring season springs, take some time to think about how you and your family are doing at meeting the recommendations for physical activity and then set a goal to take advantage of the outdoors and get moving more.