Horse judging is equal opportunity for all
The benefits of horse judging can be seen and felt by all of those involved.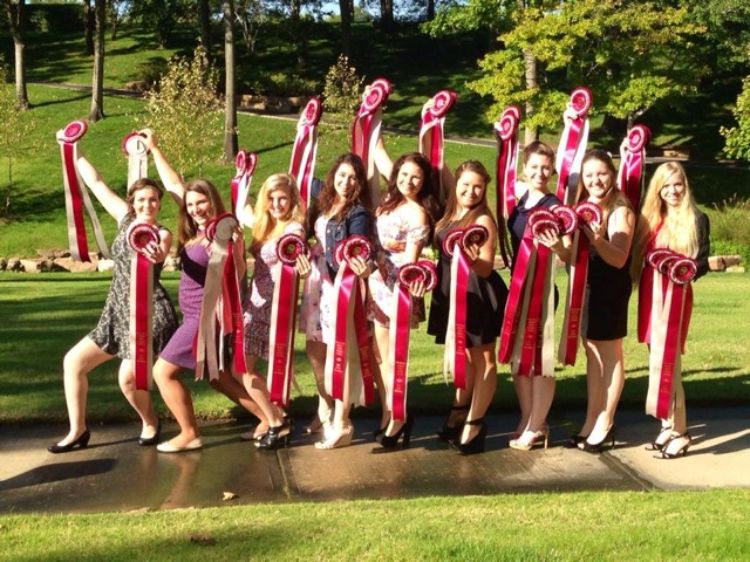 Contrary to popular belief, horse judging is not just for the equine fanatic or the individual that wants a career in the horse industry. Horse judging can be for everyone; the person who wants to develop their public speaking skills, the kid who dreams of becoming a veterinarian, or the english major who simply loves animals. Obviously, there is an advantage to prior knowledge of the conformation of the horse, but a willingness to learn and practice can often be what sets the best individuals apart from the rest.
The benefits, once a member, are immense and can include an improvement in public speaking skills, confidence, diction and posture all in a competition atmosphere that sets up students to be successful on a national level. Students join as strangers who are nervous around everyone, including their coach, and leave comfortable with who they are and where they fit in with the team. After time spent on a judging team, gone are the days where presentations or asking questions in class create fear or anxiety, as they are replaced with the feelings of self-assurance from hours of detailing horse conformation to a building wall in a public place.
Oral reasons require correct posture, strong eye contact and powerful diction that allows the listener to easily follow and hopefully agree with the statements made. Ultimately, this leads to memorable job interviews as those who are members of a horse judging team know how to present themselves in a professional setting, complete with a classy outfit that fashion-forward coaches helped students to cultivate before competitions.
Horse judging is one of those activities that allow for individual growth in a team setting that set up members for success outside of the competition world. The benefits are numerous, and people can change in an extremely short time with practice and dedication. The friends made will be some of the friends you will keep forever, and the memories will last a lifetime. Professionally, it creates an individual that knows what is appropriate in a workplace setting, and makes interview experiences that are not overwhelming or nerve wracking. Confidence and positivity are ideals that are strengthened from being a member of a horse judging team, and it all begins with learning multiple ways to tell a reasons listener that a horse had the straightest legs in the class.
Interested in starting a 4-H horse judging team? Check out this useful Michigan State University Extension article, "How to start a 4-H horse judging team." Also, be sure to also "like" the Michigan 4-H Horse Leaders Facebook page for up-to-date information on state-level horse programs and events.
The MSU Horse Judging Team will again be organizing the Fifth Annual Hoofin' it for Horses 5K Run/Walk at the MSU Horse Teaching and Research Center. This event, which is the team's biggest fundraiser, will be April 3, 2016, and is open to the public.