How to start a 4-H horse judging team
Learn tips from coaches and leaders on how to develop a successful 4-H horse judging team.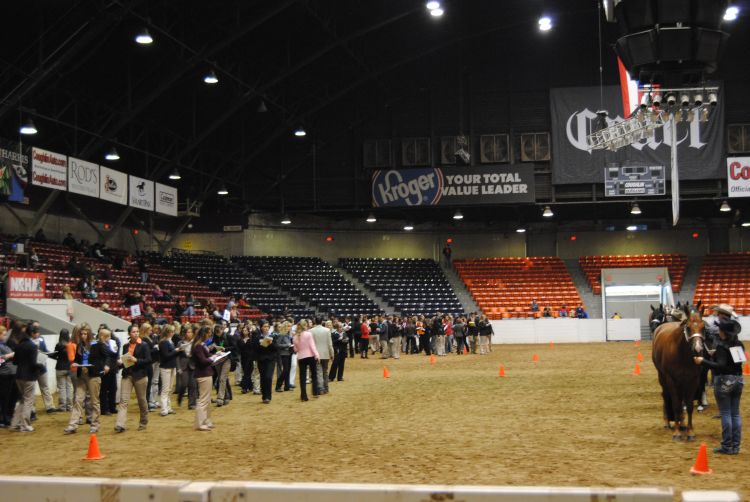 Starting a horse judging team can be intimidating, but it doesn't need to be. This is the place to start. With a few helpful tips and resources, developing a strong team can be done. Through participation on a judging team, youth learn vital skills that will serve them well throughout their lives. Communication, motivation and confidence are all developed along with the equine knowledge gained through horse judging. Additionally, participating on a judging team can help youth see the horse show through the judge's eyes, helping them to become a more knowledgeable, understanding and overall successful exhibitor.
In general, there are two basic things each participant will need to learn:
How to judge classes of four horses.
How to deliver oral reasons.
The first of those two can involve a great deal of variety. There are halter (conformation) classes and performance (riding/driving) classes. One of the first steps towards becoming comfortable in judging classes is to get very familiar with the class specifications for the group, association or breed of horse you will be judging. These class specifications include detailed descriptions of what a judge should be looking for and how to score accordingly. There are a variety of classes to focus on, so if you are preparing for a contest, see if the contest rules have a list of potential classes that will be included in the contest.
Another great place to start with halter is defining ideal conformation. The Michigan State University Extension article, "Improve halter judging with form to function," co-authored by former MSU Horse Judging Team member Alycia Drwencke, can be a great place to start. You can also purchase practice DVDs from the National Horse Judging Team Coaches Association. eXtension also offers a plethora of valuable, free information on their eXtension Horses website and eXtension Horses YouTube channel.
If you're looking for opportunities to learn more about this subject, you're in luck! The MSU Horseman's Weekend on Jan. 13-14, 2018, will have a variety of clinics available, including a horse judging roundtable and a meet-and-greet with the MSU Horse Judging Team. Feb. 2-3, 2018, Michigan 4-H Horse Programs will be holding an introductory Horse Judging Clinic and Practice Contest at the MSU Pavilion. This event requires pre-registration and is open to all ages and skill levels. Be sure to also mark your calendars for March 26, 2018, for the State 4-H and FFA Horse Judging Contest.
Don't forget to "like" the Michigan 4-H Horse Program Facebook page for up-to-date information on state-level horse programs and events.