How a train depot united a community
Train depot restoration underway in the village of Port Hope, Mich brings back memories and unites community members as they establish a new community focal point.
In 1904, residents in the Village of Port Hope, Michigan gathered to celebrate the grand opening of their new train depot. The Port Hope Depot was constructed after the railroad was extended to Port Hope and became part of the Pere Marquette system. The push to get the rail lines and depot to Port H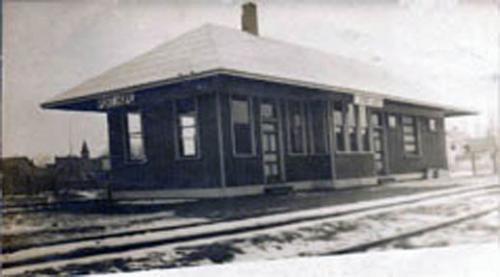 ope started 21 years earlier when several town leaders pledged their own funds towards the effort. Tenacity and determination made the dream of a train depot a reality.
Fast forward more than 100 years and Port Hope villagers are once again uniting around the depot, rolling up their sleeves, restoring the structure and planning how to make it a new tourist destination. Today's village leaders are no different from those earlier pioneers whose hard work and determination made a difference in this small community in Michigan's Thumb Region.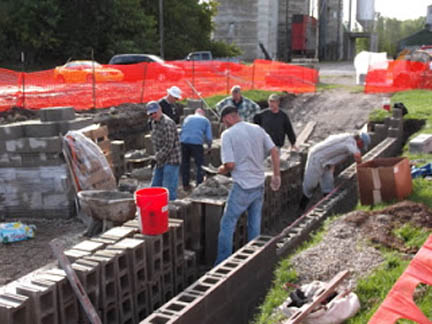 I first met some of these Port Hope enthusiasts in 2012, when they attended a meeting for a Lake Huron Integrated Assessment funded by Michigan Sea Grant and led by researchers at Michigan State University and the University of Michigan. The meeting focused on how local municipalities could take advantage of resources available through state and regional tourism programs. As I talked with these "Port Hope-fuls," it became apparent that they were devoted to finding ways to draw more tourists and spur economic development in their quaint village as well as to the region. Since then, they have rallied the community with the creation of a community calendar, Depot Newsletter, website, blog, built a small army of volunteers and established a 501(c)3 non-profit group dedicated to the restoration, use and promotion of the depot. The non-profit status has aided in their fundraising efforts, allowing them to move the depot to its new home in Stafford County Park, replace decaying boards and apply a fresh coat of paint—and they are not done yet! Plans for 2014 include raising funds to finish phase 3, which is completing the interior so that it can be used for public functions year-round. This is no small undertaking for a village of just a few hundred people, and this unified community continues to infuse others with their passion and hope for the future, due in large part to the train depot. "It's been heartwarming to see the local spirit blossom and the number of volunteers arriving each work day," said Dean Smith, President, Friends of the Port Hope Railroad Depot.
Workdays will begin again when the weather breaks in 2014 and as funds become available to do the work. Once the interior is completed, the depot will open to visitors.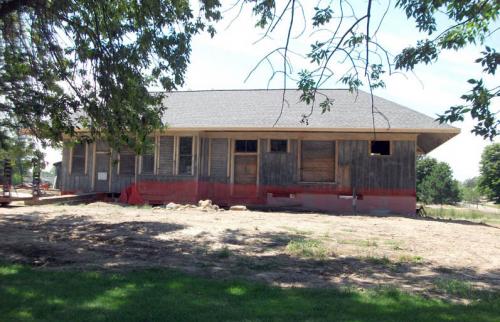 Visit the Friends of the Port Hope Railroad Depot website to find out more about the project and how you can help.
Famed Anthropologist, Margaret Mead once said, "Never doubt that a small group of thoughtful, committed citizens can change the world. Indeed, it is the only thing that ever has." I have to believe that it was a group like this one, in a small village in Michigan's Thumb Region, which she had in mind when she made that statement.

All images are courtesy of the Friends of the Port Hope Railroad Depot.