IFLR's Kris DeAngelo Among MSU's Catalyst Innovation Grant Recipients
DeAngelo will add interactive content far beyond what is currently available in D2L's virtual classroom software and lead a like-minded group of educators to share best practices.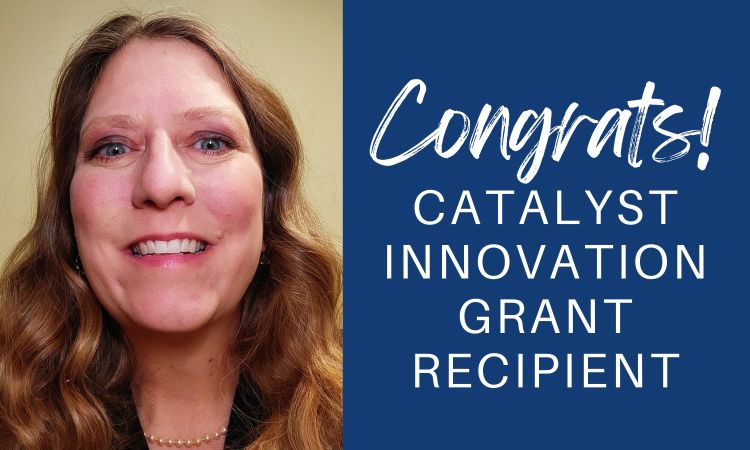 Congratulations to IFLR's Kris DeAngelo on receiving a 2023 MSU Catalyst Innovation Grant
Kris DeAngelo has a rare set of skills; she is an attorney with a Master's degree in Educational Technology. She joined MSU's Institute for Food Laws and Regulations six years ago with a focus on delivering excellent legal education to food industry professionals. She uses her expertise in educational technology to integrate the latest interactive online learning tools to keep these busy professionals engaged and increase their learning retention.
DeAngelo will use the MSU Catalyst Innovation Grant to lead a "Community of Practice" for MSU educators interested in using H5P to augment the learning experience of students in their online and hybrid courses.
H5P is a learning management system add-on that will allow instructors to create interactive content far beyond what is available in MSU's current D2L virtual classroom software. Professors will now be able to create flashcards, matching, key image and word identification, drag and drop, hotspots, timelines, 3d virtual tours, and interactive videos.
DeAngelo says, "I can't wait to be able to create opportunities for scaffolded learning. D2L by itself is "sit and get" meaning that it allows me to post readings, video lectures, links, and discussions but other than responding to prompts or quiz questions, there is no way for students to practice with the terms and concepts. I am super excited to be able to use these tools! I think they will change online education at MSU!"
DeAngelo is also excited to interact with like-minded educators in this new Community of Practice. "Our new community will provide a point of contact for educators who are interested in incorporating H5P in their teaching practice, host regular learning engagements to share best practices and lessons learned, and develop training and support resources."
MSU awards Catalyst Grants to fund creative and innovative uses of tools, technology, and pedagogical approaches for the purposes of allowing experimentation with the potential to enhance student learning experiences with just-in-time awards.
Kris DeAnglo teaches the following Food Laws & Regulations courses: