Is there a Christmas tree shortage this year?
Despite the media hype, consumers will have trees to choose from.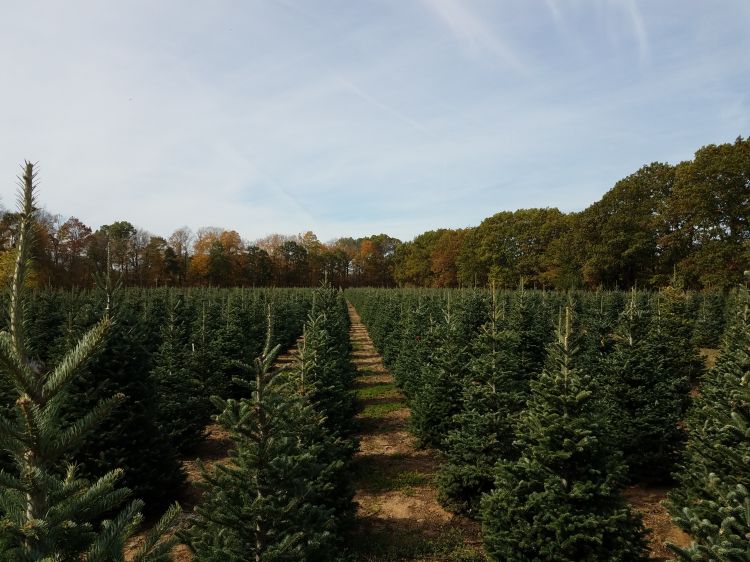 Like the Macy's Thanksgiving Day parade, the "Grab your wallet, there's a Christmas tree shortage," story on the evening news has become an annual holiday event. The headline "Christmas Tree Shortage Because of Supply Chain" might have grabbed your attention recently. I did a quick search on YouTube and found news stories on "Christmas tree shortages" going back at least eight years. So, is this year different? Are we finally going to see the Christmas tree apocalypse? Not likely. Christmas tree supplies will be tighter this year for a variety of reasons, but consumers that are looking for a real Christmas tree should be able to find one.
The tightening of current Christmas tree markets reflects long-term trends within the Christmas tree industry and surging demand associated with the COVID-19 pandemic. The Christmas tree industry in Michigan and the U.S. has struggled with weak prices for years. According to USDA statistics, the number of Christmas trees harvested in the U.S. declined by 27% between 2002 and 2017. During roughly the same time (2000-2014), acreage in Christmas trees in Michigan (third largest producer in the nation) declined by nearly 50%, and the number of farms decreased from 830 to 560.
During the 2020 holiday season, demand for real Christmas trees surged as families stayed closer to home. Sales were especially brisk for choose-and-cut farms as families looked not only for a tree, but a safe outdoor activity as well. In 2021, it is likely that most of these customers will be back for another real tree. This continued strong demand coupled with increases in production and transportation costs means that Christmas trees, like nearly everything else, will cost a little more this year.
Unlike toilet paper in the spring of 2020, real Christmas trees will not disappear. However, Michigan State University Extension recommends consumers shop early for the best selection. Consumers may also want to broaden their options and consider a range of species or tree sizes when selecting their trees. Many choose-and-cut farms have their own websites and Facebook pages that list their operating days and hours, so it's good to check ahead to make sure they are open before heading out with the family.
The Michigan Christmas Tree Association, which represents real tree growers in the state, has a locator map on their website to help consumers find a choose-and-cut farm or pre-cut Christmas tree near them. You can even find out what Christmas tree matches your personality through their fun online quiz!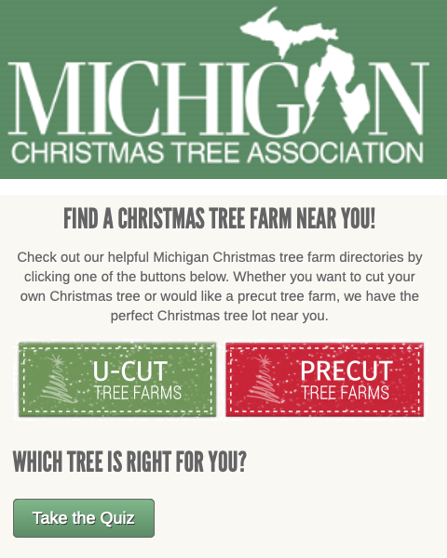 Those that have traditionally purchased artificial trees should consider purchasing a real Christmas tree from a local retailer or a choose-and-cut farm to support farmers in their local community; after all, it's Christmas: Keep it real! Choosing a real tree is a family-friendly activity that can be a new, fun tradition for your family. Grab your hot cocoa and enjoy the season!
More information on selecting and caring for your Christmas tree from MSU Extension
Articles:
Tip sheets:
Videos: