Integrated Pest Management Academy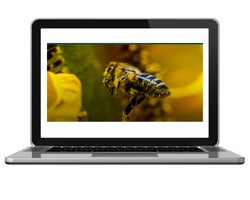 Course Overview
The Desire to Learn Integrated Pest Management (IPM) Academy is an interactive, online program designed to provide a comprehensive and convenient online learning experience. This self-paced course features university experts and a full-service help center with technical support and support materials to learn how to easily navigate the course. Current topics include:
An Introduction to IPM
IPM Resources at MSU
Plant Science
Soils 101
Identifying and Conserving Natural Enemies
Conserving Pollinators
Using Enviroweather to Assist IPM Program Decisions
Scouting in Greenhouses
Scouting in Perennial Crops
Scouting in Vegetable Crops
The course is a combination of videos, resources and interactive content. To participate, a computer with an updated web browser, speakers and internet access are required. Users can complete a systems check to determine if their computer is capable of running the course.
The total cost of the course is $10, payable online at the time of registration. Upon course completion, certified pesticide applicators in Michigan can request 6 credits (1B, Commercial Core or Private Core). Participants can also print a certificate of completion. Refer to the registration instructions below to create your community ID and sign-up for the course. It may take up to 24 hours for access to the course site to be granted.
Accommodations for persons with disabilities may be requested by contacting Erin Lizotte at taylo548@msu.edu; all videos include closed captioning.
For further information or questions, please email Erin Lizotte at taylo548@msu.edu.
Course Format
Self-paced Online Course
Price
$10.00
Registration Instructions (Follow Steps 1-3 Below)

To register for this course you will need to create an account, sign in with your email/password, and complete the registration process. To watch a video tutorial, demonstrating an overview of the registration process, click on the following link: Online Course Registration Video Tutorial. Step-by-step instructions are below.
Step #1: Create your MSU Guest Account and Password: Create Your Account. (For detailed, step-by-step instructions visit the following page: Account Creation Instructions.)
Step #2: Login to the registration system with your Community ID and Password: Integrated Pest Management Academy Registration.
Step #3: Follow the instructions to register for the course. Upon registration, you will receive a receipt and instructions for accessing the course.
Michigan State University staff/students: Register for this course using your MSU NetID and Password: MSU Staff/Student Registration.
Note: If you need to reset your password at any time go to https://auth.msu.edu/ and select the option for "Need help Signing in."
More Information
For more information please contact Erin Lizotte at taylo548@msu.edu.
Technical Assistance
If you have any technical problems, please contact the Michigan State University IT Service Desk from 7am-12am Monday through Friday and 10am-12am on Saturday/Sunday, any day that the University is open.
Phone: (517) 432-6200
Phone (toll free): 1 (844) 678-6200
Frequently Asked Questions
What is my username/NETID?
Your username (or NET ID) is the email address you used to create your account during registration (you use the same email address/password for registering and for taking the course).
What URL do I go to for logging into the course?
Go to: https://d2l.msu.edu/. You will see the Michigan State University at the top of the page. Login with the email address and password you set during the registration process.
I received a "not authenticated" response when trying to login – what do I do?
A "not authenticated" message is typically an issue with a password not being entered correctly.
I forgot my password – where can I reset it?
If you need to reset your password at any time go to https://auth.msu.edu/ and select the option for "Need help Signing in."
This material is based upon work supported by the National Institute of Food and Agriculture, U.S. Department of Agriculture, under Agreement No. 2017-700006-27175. Any opinions, findings, conclusions, or recommendations expressed in this publication are those of the author(s) and do not necessarily reflect the view of the U.S. Department of Agriculture.
---
Instructor