June is national dairy month
This is a great time for families to take a closer look at their daily intake of dairy foods that help grow and maintain healthy bones and prevent osteoporosis.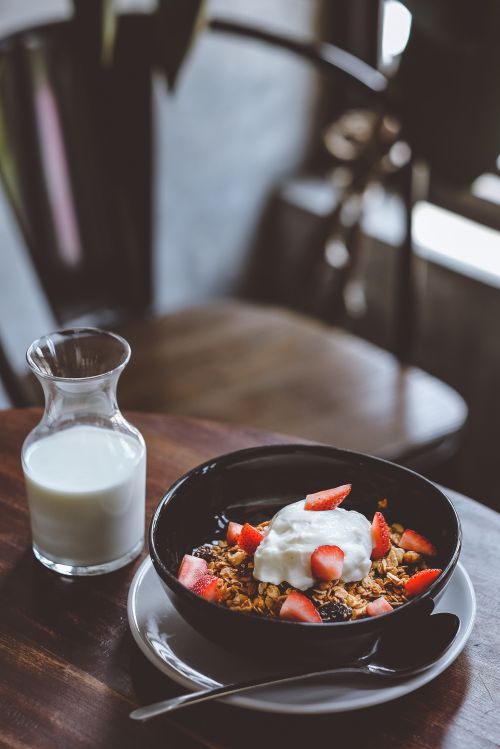 According to the U.S. Department of Health and Human Services' data from Building Strong Bones: Calcium Information for Health Care Providers, most children and teenagers are not getting enough calcium in their diets, which is essential to their overall health and bone development. In fact, fewer than 1 in 10 girls and 1 in 4 boys, ages 9 to 13, are at or above their adequate intake of calcium. Dairy products like milk, cheese and yogurt are the primary source of calcium in American diets and provide our bodies with additional nutrients such as potassium, vitamin D and protein.
June is national dairy month and a great time to take a closer look at your child's intake of dairy foods to determine whether or not they are getting the recommended daily servings. USDA's Choose MyPlate provides the following guidelines:
Children: 2-3 years old – 2 cups
4-8 years old – 2 ½ cups
Adolescents/Teens: 9-18 years old – 3 cups
Here are some calcium pointers to help get more dairy foods into your family's diet:
Drink milk with every meal.
Substitute milk for water in soups, hot cereals, sauces, mashed potatoes, rice, pancakes and scrambled eggs.
Add low fat cheese to soups, sandwiches, salads and casseroles
Top cooked veggies, like a baked potato or broccoli with cheese, yogurt or cottage cheese.
Enjoy yogurt with meals or replace desserts with a yogurt parfait topped with your favorite fresh fruits and granola
Snack on string cheese.
Michigan State University Extension offers programs that focus on health eating for youth, adults and families. For more information, contact your local MSU Extension office.