Kenya holds project launch event
KALRO hosts Global Biotech Potato Partnership launch event.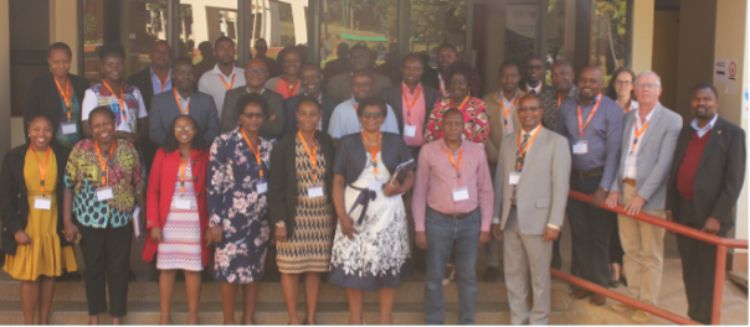 A project launch event for the Global Biotech Potato Partnership was organized by the Kenya Agricultural and Livestock Research Organization (KALRO) in June at KALRO headquarters. KALRO serves as the Kenyan research partner for the project.
The event convened 34 representatives from numerous organizations including KALRO, project partners the International Potato Center (CIP), the African Agriculture Technology Foundation (AATF), and Michigan State University. Also in attendance was the Kenyan National Biosafety Authority (NBA), the National Potato Council of Kenya (NPCK) and USAID Kenya Mission.
Participants endorsed the plan of activity by KALRO to test, in confined field trials, the 3R gene late blight disease resistant biotech potatoes. During plenary discussion, participants highlighted the need to deploy the biotech potato to farmers in Kenya because of disease severity and that the necessary fungicides required to control late blight are costly and not always available.