Landscape architecture alum shares her education abroad experiences
Anna Zultowski says: "I can't believe it's been an entire year since my class, a close-knit group of 10, and our professors spent two months preparing for what would be the trip of a lifetime."
Only one week into this spring semester and the third-year Landscape Architecture (LA) studio walls are already covered with sketches in preparation for the study abroad trip.
I can't believe it's been an entire year since my class, a close-knit group of 10, and our professor, Paul Nieratko, spent two months preparing for what would be the trip of a lifetime – two months, five countries and countless, unforgettable memories.
Three classes taught us about the various locations we would be touring through studying construction details, practicing for live sketching, and researching how we would get to, and move through these spaces.
While our LA professors helped us prepare with our details and planning, Paul had to manage all 10 of us on his own on our trip. Our class figured we would tire him out by the end of the trip, but it was quite the opposite, and he out-walked all of us!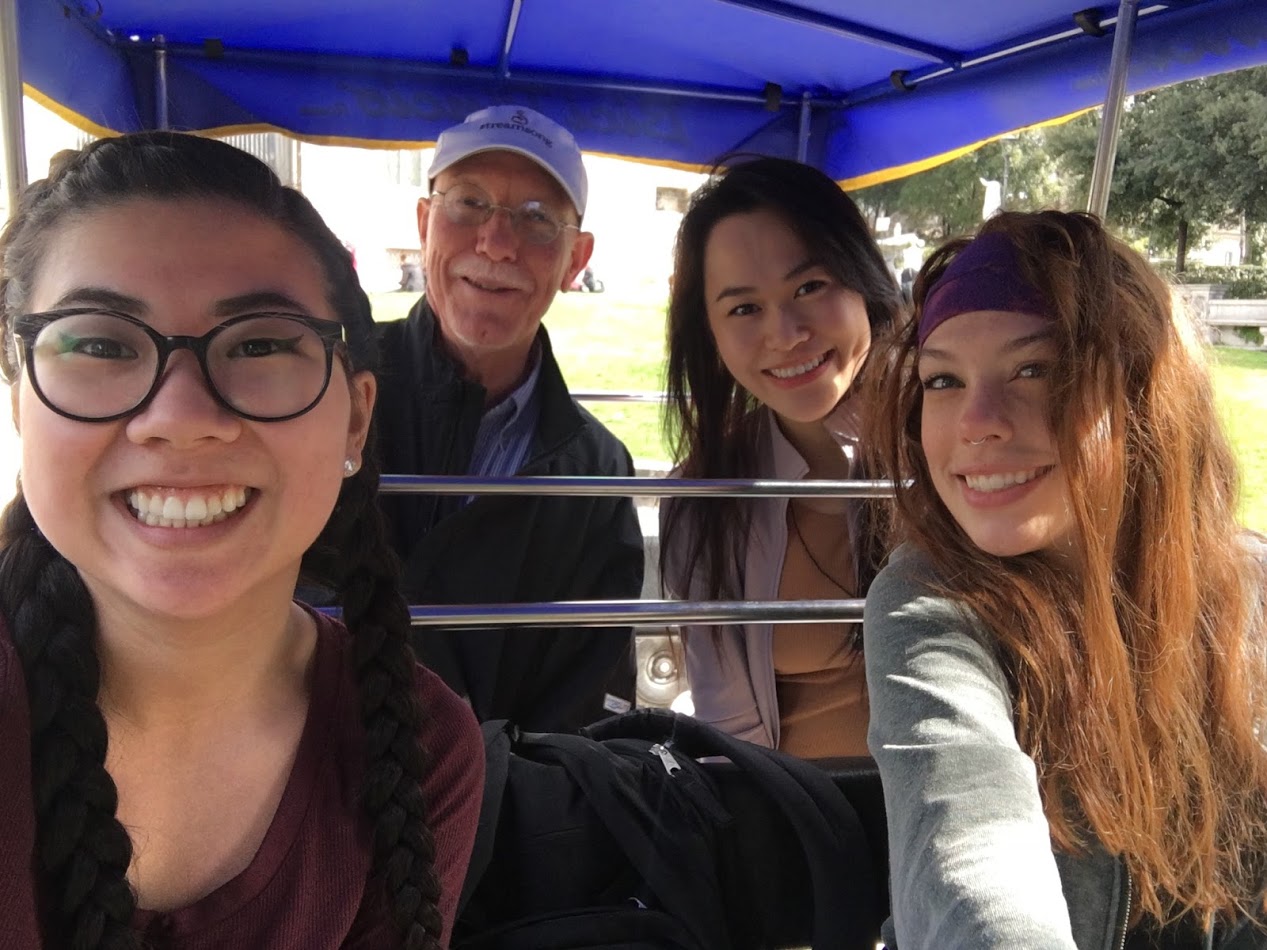 Our first destination was Rome, Italy. I flew in a week ahead, which allowed me some key insight for the day I led class in Villa Borghese. I knew they had motor-assisted pedal carriages and "adult"-sized pedal go karts. I opted to lead the tour of the huge park using these. I expected everyone would use the carriages. And was surprised instead when all of the boys created a hilarious swarm of go karts that followed closely, and then very far behind after the first couple of hills.
Overall, it was one of my favorite days in Rome, and made me that much happier about spending some extra time in the City outside of class.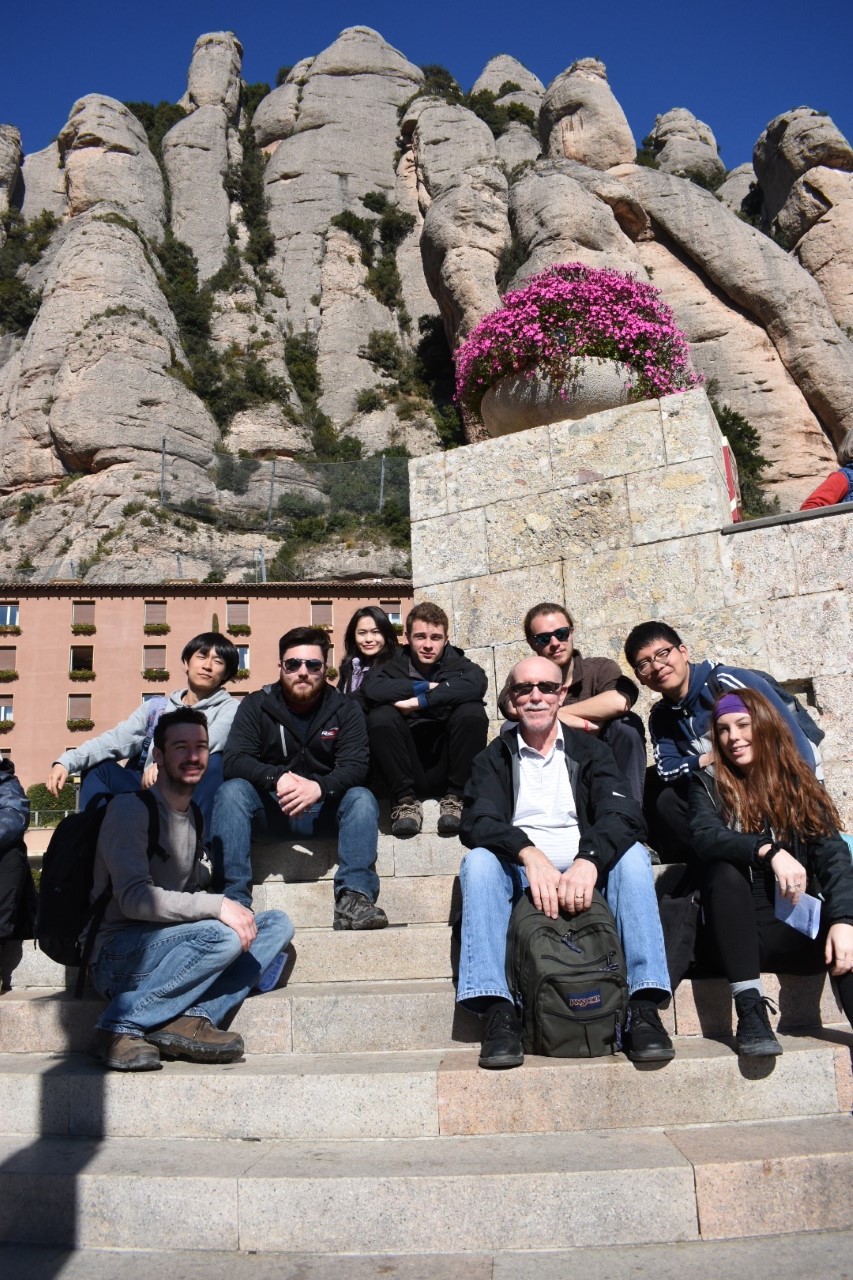 After a week we moved on to Barcelona, Spain, where we visited a beautiful beach and enjoyed a lot of delicious food, including many, many tapas! Unfortunately, most of us came down with colds, which made it especially hard to keep up with Nieratko as we toured the Gothic Quarter, and viewed the incredible works of Gaudi.
Over in Montserrat, I couldn't believe he beat us to the top of the mountain! It was amazing to compare the two ancient cities of Rome and Barcelona, and see how such vibrant and contrasting cultures modernized and shaped their cities into what they are today. Before we knew it, the week had flown by and we moved onto our next destination, Lisbon, Portugal.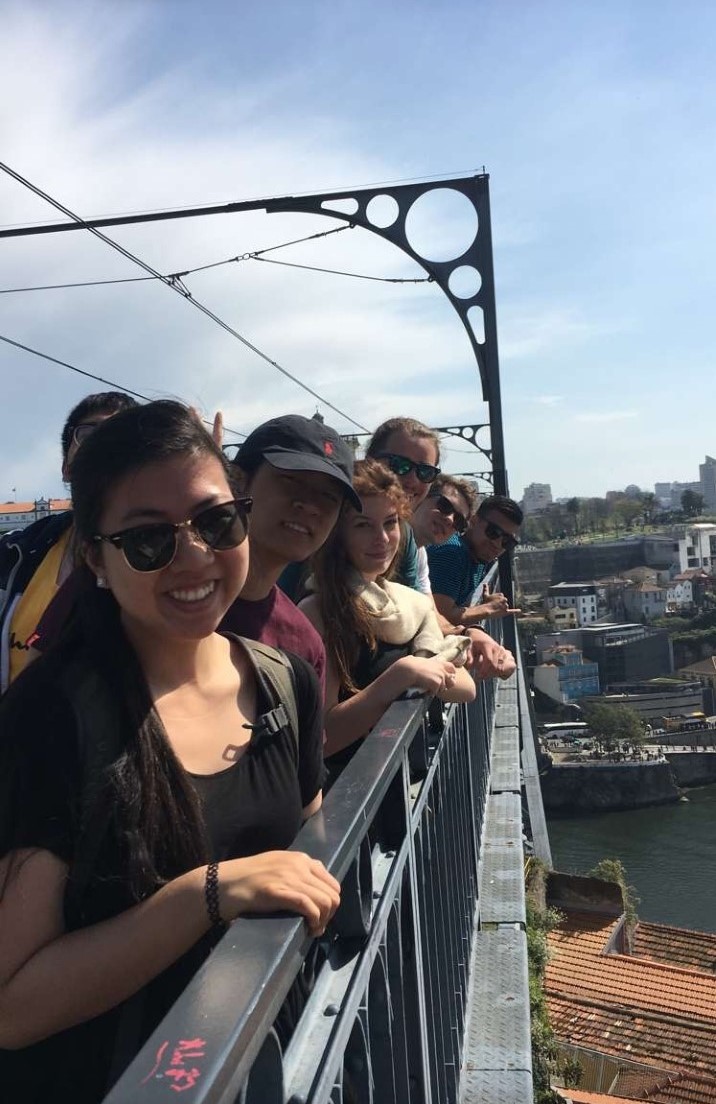 We only had a few days in Lisbon because then we had to move on to Port Alegre where we had a design charrette with Portuguese design students. Next, we visited Porto, Portugal, and back to Spain for Bilbao, and Leon. Having only a few days in each of those spots definitely made us that much more appreciative of each space, since we had such a short time to explore and discover.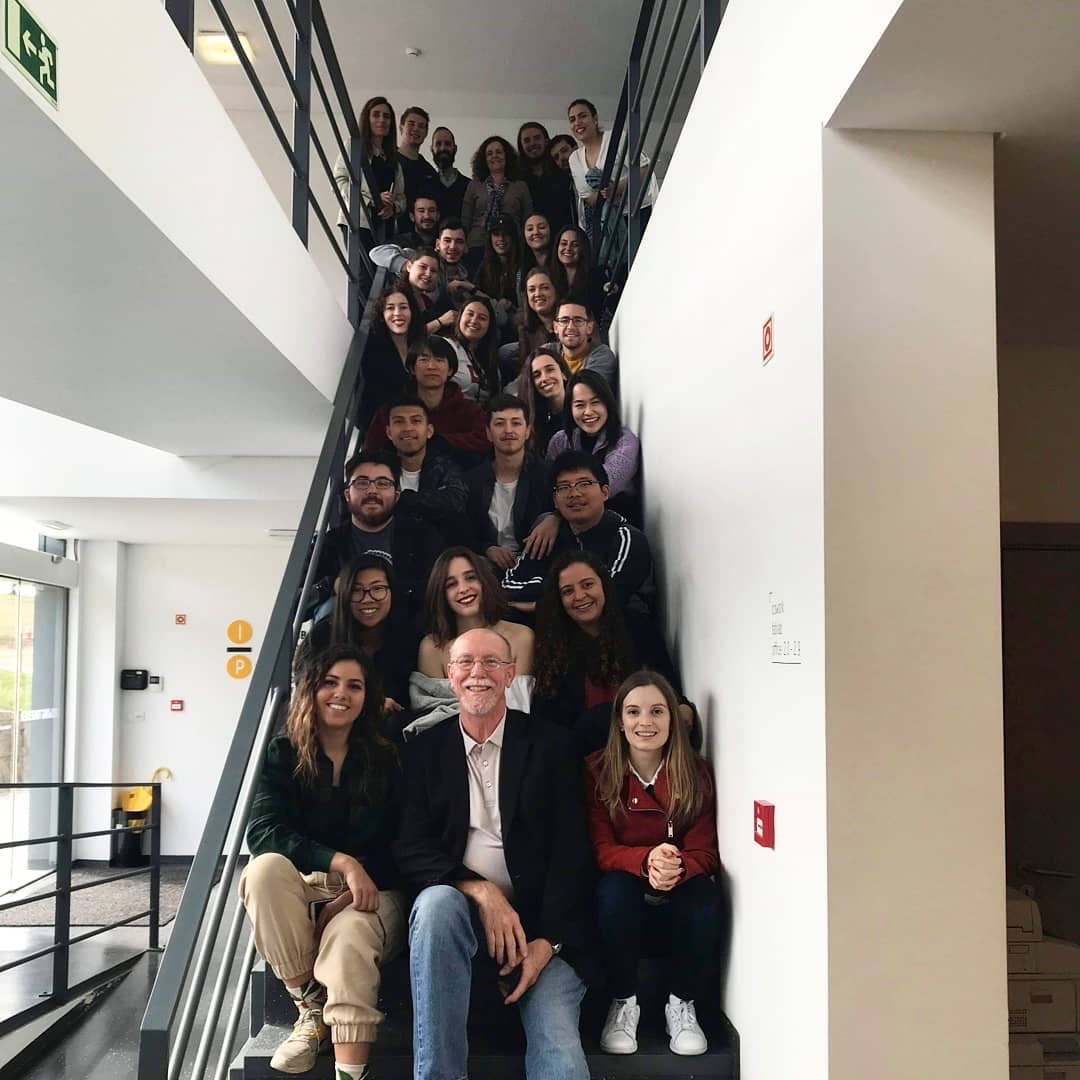 I think Lisbon was one of the most bittersweet departures for the whole group, since it was the last sunny and warm place we visited on the trip, and had the most stunning beaches, gardens and lively city center. It seemed the perfect weather made the City's inhabitants want nothing more than to be outside enjoying it, and their public spaces reflected it. It truly was a huge inspiration to each of us.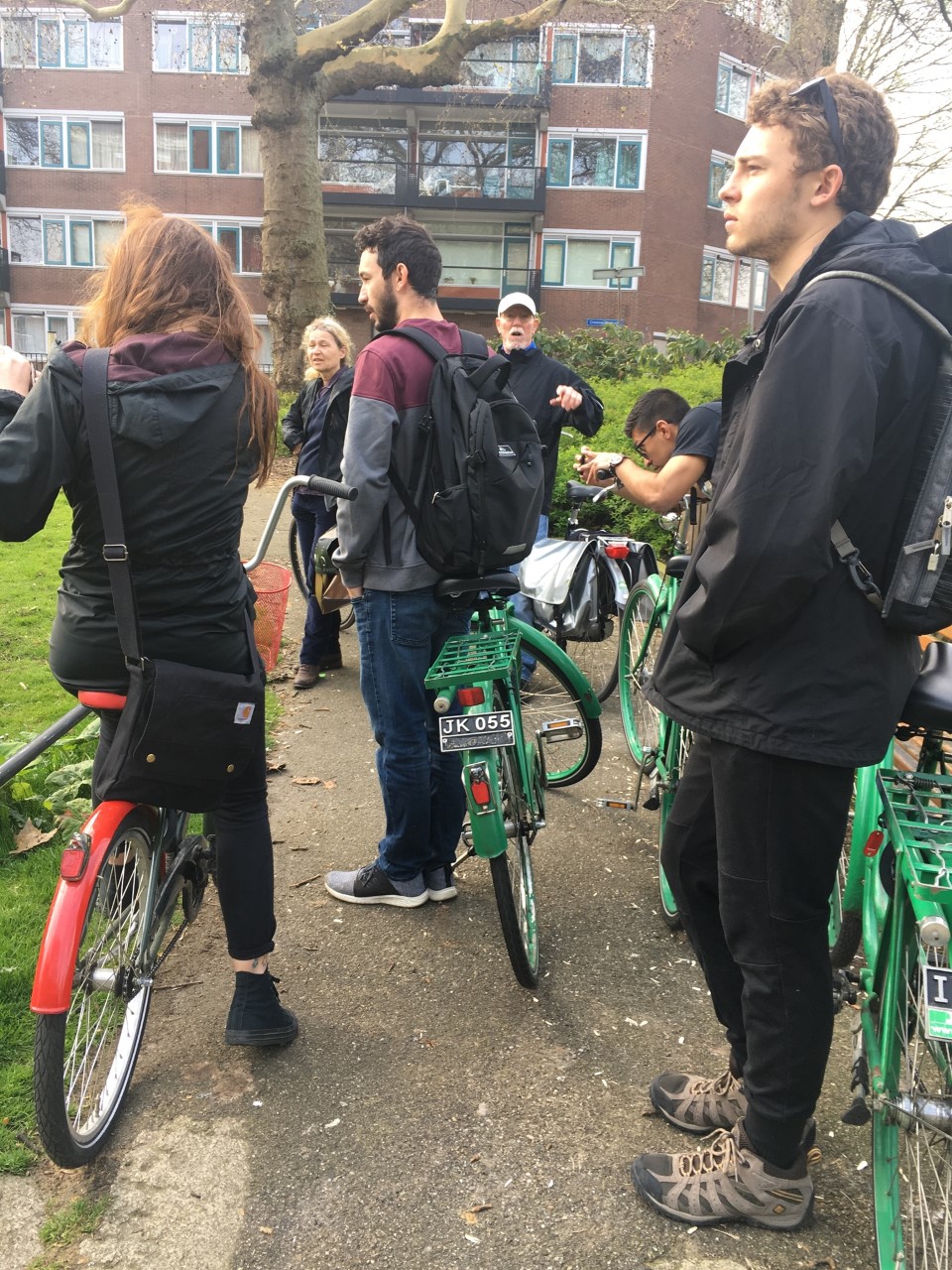 While our next country was a bit cooler, the weather continued to be beautiful for us in the Netherlands where we spent almost two weeks based out of Rotterdam.
As usual the three girls on the trip shared a room, and we managed to get the clock tower lofted room, with personal kitchenette, bathroom, classic records, record player and terrace included.
It was a bit of an upgrade from the boys cozy seven-bunker room with typical shared amenities with the rest of the hostel. The boys were happy for us. At least I think I'm remembering that correctly!
We all enjoyed the same upgraded transportation with our light rail passes, and also rented bikes a couple of times. We spent an entire day touring the city on bikes, and really got to enjoy this haven of landscape architecture with complete streets, linear urban parks, nearby forested parks, outdoor museums, and extensive waterfront pathways connecting the urban and suburban areas.
The infrastructure of Rotterdam was nothing short of spectacular: Being built out into the ocean, then completely reconstructed after being bombed in WWII, it proved creativity and dedicated hard work can really pay off.
Eventually we made it to England, and spent two weeks traveling all over the country, using London as our home base. By now we were no longer just a class traveling together. As cheesy as it sounds we were truly a family to each other. The way we bickered like old couples and argued like siblings even continues to this day!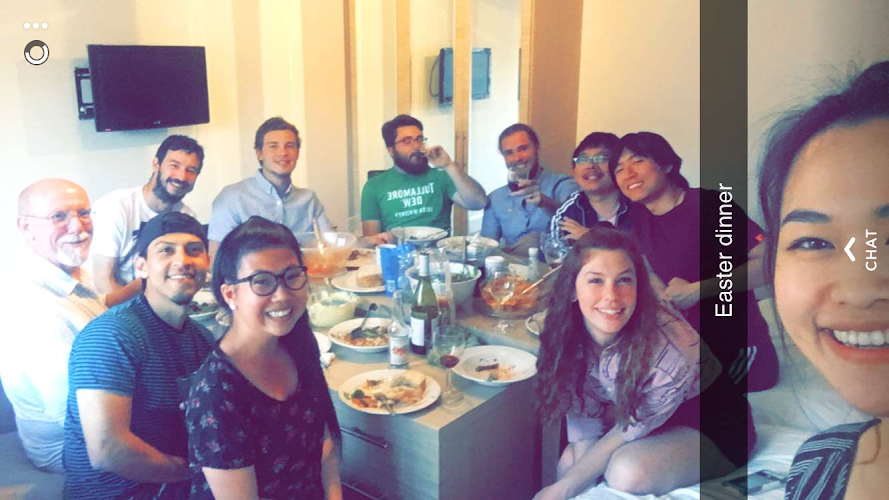 All in good humor though, we had incredible fun together, and even had a proper Easter dinner all together hosted in the girls' apartment that still fills my heart with warmth thinking of it today. While we were all a bit exhausted by this part of the trip, we continued to travel relentlessly, sometimes being able to sleep on the bus, and sometimes convincing each other to give piggyback rides, whatever worked!
As tired as we were, the learning never stopped as we visited awe-inspiring gardens, such as Stourhead and the Eden Project, saw ancient landscapes like Stonehenge, historical towns like Rhye and Yale, and explored each neighborhood park around us in London.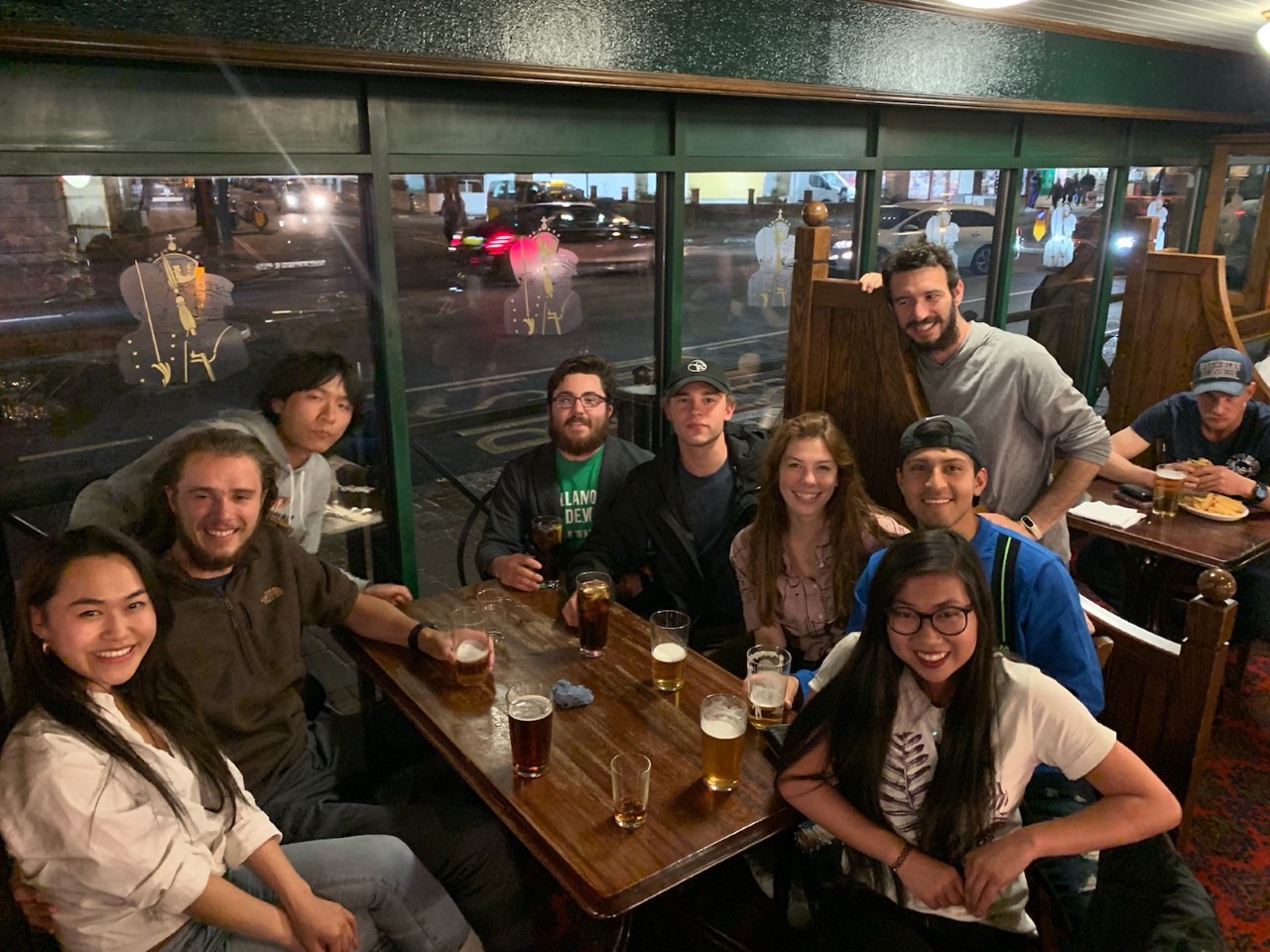 Finally, we parted ways at the end of April, while some of us flew back home to the U.S. and China, many of us continued on with our travels, each of us having learned and grown so much as a group and individuals.
The Michigan State landscape architecture study abroad trip was, to me, the trip of a lifetime. I got to travel with an incredible group of students, an amazing professor, and experience unbelievable amounts of inspiration, new environments, learning, personal growth and confidence as a designer.
It was the culmination of three years of studying landscape architecture and brought everything we've learned to life for us to see and experience for ourselves. What was previously theory and textbook knowledge is now reality and proof that there are no limits to what we can dream up, work towards, and design.
I know each and every one of us on this trip are so grateful to everyone that helped make this trip possible, and hope future classes continue to experience it. So, here's a big THANK YOU to those who contribute to making this trip happen every year, and cheers to the next class!