Celebrating MSU Landscape Architecture program's achievements, embracing change during novel coronavirus
Landscape Architecture program Director Jun-Hyun Kim shares a program update.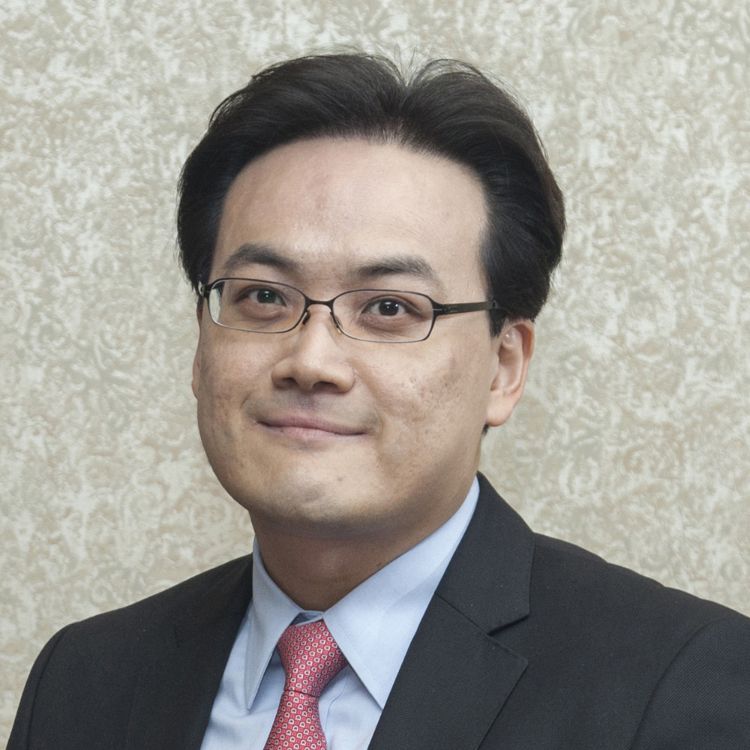 Since it was established in 1898 as the oldest landscape architecture program in the US, students and alumni of the Landscape Architecture (LA) program at Michigan State University (MSU) have faced a number of unprecedented situations, and have always come up with creative solutions in response to those challenges.
Landscape architects are trained to understand the complex interrelationship of built and natural environments by balancing ideology, design, technology, art and science toward creating a sustainable and resilient world.
With our learning, we have become experts whose responsibility is to solve problems, build new knowledge, and advance our society by creating healthy and sustainable spaces with an evidence-based design process across scales with the integration of art, science, and human interaction.
Even though we are now facing another unprecedented challenge regarding novel coronavirus, our program and the School of Planning, Design and Construction (SPDC) remain strong and in good shape with a great team of faculty, staff and students that preserve the practice of offering high-quality teaching using remote teaching platforms.
Our studio and seminar courses are being offered with diverse online teaching tools. Student advising services run uninterrupted via Zoom. Students receive financial support from our generous endowments. The School administrative team puts in a great deal of effort to support our faculty and students and are ready to move forward in whatever capacity needed.
Although we are experiencing a challenging time, we have achieved several accomplishments during this academic year.
First of all, our program ranks 9th in the US, according to the 2019-2020 Annual DesignIntellegence (DI) Survey based on input from more than 12,000 landscape architects, program chairs/directors, deans and students.
It is the second consecutive year that our program has been ranked as a top 10 landscape architecture program in the U.S. (10th in 2018–2019). In addition to the overall ranking, our program is ranked No. 3 in the "Schools Most Hired From" list for Group 3 schools, which rose three places from No. 6 last year.
On behalf of our program, I deeply appreciate your participation and support in our program during the DI survey period. I would like to keep discussing and exploring various strategies to keep us on top in the nation with our alumni, students and faculty.
Another exciting update is that our program is now designated as a STEM (Science, Technology, Engineering and Mathematics) program, effective April 2020. This will help us recruit top students, especially international students, and help us secure federal funding for our students.
Our program also successfully hosted several events. For the 2019 Landscape Architecture Alumni & Advisory Board (LAAAB) Guest Speaker Series, our keynote speaker, Raymond Jungles, FASLA and founder of Raymond Jungles Inc., delivered his lecture titled "Plant Passion, Roberto Burle Marx and Raymond Jungles." His talk inspired more than 100 attendees including students, alumni, local professionals and faculty.
Todd Brunner, one of our LAAAB members and owner at TMB Site Consulting, arranged our 2019 LA Alumni Association Scholarship Benefit Golf Outing. With his leadership, the event was a huge success, raising approximately $4K to fund student scholarships.
The 2019 LA Senior Show was held at the MSU Digital Scholarship Lab with more than 30 guests. Ten students presented their research-based design solutions to seven different project sites.
Our Annual LA Career Fair was successfully organized by our American Society of Landscape Architecture (ASLA) Club. Twenty-seven firms including one from Houston, Texas, attended our fair with more than 40 students participating from various majors including LA, Urban and Regional Planning (URP) and Horticulture.
Finally, Debra Guenther, FASLA and partner at Mithun, was inducted as the 2020 MSU LA Distinguished Alumni and delivered her lecture on "You Aren't All That: Collaboration in 2020" to our students and alumni in February.
Four MSU alumnus have been nominated for this award since it was established in 1978 including: Genevieve Gillette (class of 1920), Barbara Faga (class of 1972), Sandy Fischer (class of 1976) and Deb Guenther (class of 1982).
Our students and faculty actively build our impact by engaging in several community outreach projects and interdisciplinary activities. This spring, 10 sophomore LA students and 12 URP students participated in our inaugural SPDC DesignWeek led by URP Associate Professor Teresa Qu, Ph.D., and myself.
During the two-week SPDC DesignWeek, four interdisciplinary student design/planning teams delivered innovative and creative ideas to enhance the two proposed master plans for the MSU Spartan Village's future development.
Our students and faculty also were well represented in various regional, national and international meetings. Spartans dominated the last Michigan Chapter of the ASLA Meeting in Plymouth, MI with nearly 20 students in attendance.
Nine students joined the 2019 Conference on Landscape Architecture (formerly known as the ASLA Annual Meeting & EXPO) held in San Diego, CA. With our LA Board, alumni and friends' generous support, all students could receive an LAAAB or Jack Anderson travel scholarship to support their trip. I appreciate your tireless support to help students earn a worthwhile experience with diverse enrichment activities.
Our alumni reception during the 2019 Conference on Landscape Architecture turned out to be a great success with more than 40 alumni and students in attendance.
The ASLA Club organized a student-led 2019 Fall Enrichment Trip to Chicago. Thirteen LA students visited several landscape architecture offices where they learned about professional firm processes, philosophies, and what to expect in the landscape architecture profession.
Finally, three LA faculty, visiting scholars and Environmental Design concentration doctoral students attended the 2019 Council of Educators in Landscape Architecture (CELA) Annual Conference held in Sacramento, CA.
I am pleased to share some great news from our students, faculty and alumni. Our alumnus, William 'Bill' Johnson won the 2019 CELA Lifetime Achievement Award. He also received the 2020 Landscape Architecture Foundation Medal for distinguished work over his career.
The MSU student interdisciplinary team led by two LA students, Amanda Wakefield and Mitch Kreiner, won 3rd place (Honorable Mention) in the Master Plan Category of the 2019 EPA Campus RainWorks Challenge.
Claire Schleusener, our 2nd-year LA student won the 2020 MSU College of Agriculture and Natural Resources (CANR) Alumni Association awards scholarship.
Our School Director Ming-Han Li, Ph.D., was elected to the 2019 Class of ASLA Fellows which is among the highest honors the ASLA bestows on members based upon their work, leadership and management, knowledge, and service.
Our student chapter's Facebook Page won the Land8 Social Media Award in Landscape Architecture for two consecutive years. Four LA students received ASLA Student Awards: Honor Awards (Chanelle Russ and Ben Smedley) and Merit Awards (Maggie Wellman and Shu Yang).
In addition, six students have been inducted to the Sigma Lambda Alpha Honor Society: Matthew Diekman, Chanelle Russ, Ben Smedley, Maggie Wellman, Amanda Wakefield and Shu Yang. Amanda Wakefield has also been nominated as the 2019 LAF University Olmsted Scholar.
For the academic year of 2019-2020, scholarships totaling approximately $170K were awarded to more than 30 students. I am very proud to introduce our long list of the scholarship recipients below:
Hamilton Anderson Scholarship: Chanelle Russ & Anna Zultowski.
June Knostman Scholarship: Mitchell Corey & Mallory Koning.
Tomas K. and Sheila T. Moore Scholarship: Mitchell Kreiner.
Kenneth and Shirley Polakowski Scholarship: Carlos Medrano.
Jack A. Anderson Scholarship: Jonah Hayes.
LAAAB Golf Outing Scholarship: Paige O'Keefe and Mai Xiong.
MiASLA Scholarship: Amanda Wakefield & Maggie Wellman.
LA Endowment Scholarship: Eunho Herron, Alex Huizen, Jeremy Reece, Amanda Wakefield and Shu Yang.
John Campbell Scholarship: Alex Huizen, Amanda Wakefield and Shu Yang.
William C. and Kathryn Burgess Stenquist Scholarship (1st year): Max De Leau, Alyssa Dengler, Maria Finelli, Megan Nichols, Rachel Rye, Jordan Stacy and Tyler Rauhe.
William C. and Kathryn Burgess Stenquist Scholarship (2nd year): Andreea Bodea, Katie Mack, Claire Scleusener and Andy Song.
William C. and Kathryn Burgess Stenquist Scholarship (3rd year): Mitchell Corey, Bridget Guminik, Mallory Koning, Mitchell Kreiner and Carlos Medrano.
William C. and Kathryn Burgess Stenquist Scholarship (4th year): Jonah Hayes, Paige O'Keefe, Jeremy Reece, Mai Xiong and Anna Zultowski.
William C. and Kathryn Burgess Stenquist Scholarship (5th year): Matthew Diekman, Alex Huizen, Chanelle Russ, Amanda Wakefield, Maggie Wellman, Shu Yang and Yongyi Zhang.
We sincerely appreciate our alumni, friends and donors' generous and robust support to help our students' endeavors to be professional landscape architects leading our discipline in the near future.
The (LAAAB) and our program have built a very strong partnership, and our alumni board's support plays a paramount role in maintaining and improving the quality of our program.
Through exploration of new ideas in diverse discussion items, the board has helped with recruiting and retaining students, providing and supporting diverse student enrichment activities, organizing program events, engaging class activities and workshops, improving our curriculum, providing mentoring and internship opportunities, and fundraising for scholarships or enrichment funds.
The board approved support for our student enrichment activities with a $5K enrichment fund during this academic year.
In addition to the enrichment fund, I am thrilled to share establishment of the new "Landscape Architecture Innovation Fund." On behalf of the LAAAB, our alumnus, Robert 'Bob' Chipman provided the lead gift for establishing this new endowment.
We are incredibly humbled and grateful for this incredible gift to our program which will be used to support our student enrichment activities and technology enhancement. Please consider contributing.
Our program has a new family member. Wonmin Sohn, Ph.D., joined our program in August as a tenure-track assistant professor. She earned her doctorate in urban and regional sciences and master's degree in landscape architecture from Texas A&M University, where she was an instructor in the Department of Landscape Architecture and Urban Planning.
Her teaching and research interests include green infrastructure, stormwater management, flood-mitigation policy, hydrologic modeling, land use pattern analysis, urban resilience, and climate change. She is teaching landscape architecture construction and design studio courses.
When the final day of a semester approaches, we would normally celebrate our learning and accomplishments that have expanded our knowledge and experiences to make the world a more resilient and sustainable place, while making connections with others to share our success with events like our anniversary or final presentations.
However, at this moment, we are physically isolated, and our learning environments have been dramatically reformed. Despite this, we are still closely connected with technology, and our faculty and students have continuously demonstrated incredible resilience.
After this pandemic has settled down, I believe we will look back and take pride in what we achieved in response to this challenging time. We will talk and prove that nothing can stop us from moving forward to change our world into a better place.
I always deeply appreciate your support and dedication to our program. Please don't hesitate to reach out and offer your encouraging words to our faculty, staff and students during this uncertain time. Also, please share your accomplishments and stories with us.
You can follow our official Facebook page (@MSULandscapeArch) to receive our latest news and updates, events, and achievements.
I look forward to the day when I will be able to see our LA Spartans in-person again soon. I send my best wishes for health and safety to all LA Spartans across the world. Go Green!