Message from LAAAB President
On May 18, 2011 the Landscape Architecture Alumni and Advisory Board (LAAAB) was voted into existence by a group of 15 LA alumni, faculty and administrators assembled in the Human Ecology Building on the campus of MSU.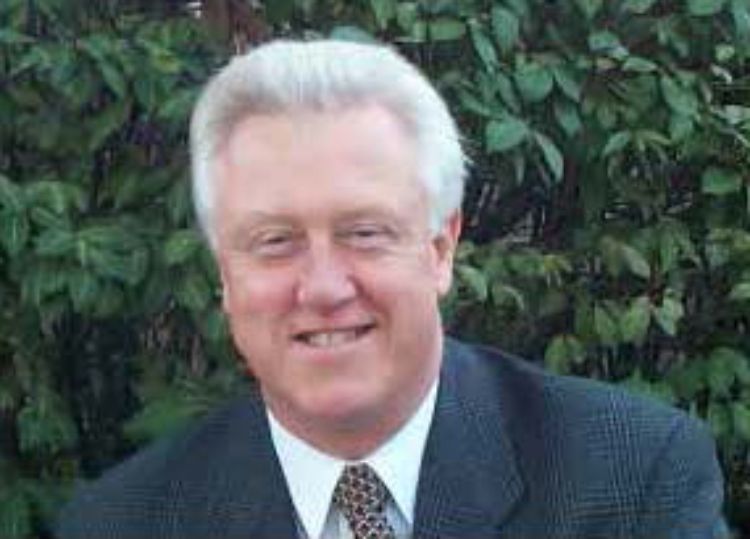 On May 18, 2011 the Landscape Architecture Alumni and Advisory Board (LAAAB) was voted into existence by a group of 15 LA alumni, faculty and administrators assembled in the Human Ecology Building on the campus of Michigan State University. It was later ratified by the University.
Although it has been commonly assumed that the MSU LA program had an alumni organization and many times in the past has been referred to as having one, there was never an actual Board sanctioned by the University. I was recruited by the program to become the inaugural president with the help of faculty and administration, namely: Mr. Warren Rauhe and Dr. Scott Witter, the School of Planning Design and Construction's Director.
Soon thereafter a Board was recruited whose purpose was "to provide advice and support for the MSU landscape architecture program", which now is the Board's function and responsibility.
Many of you are probably not aware that the landscape architecture program moved in 2008 from its former location on the N.W. corner of Wilson Road and Red Cedar Road (the old UPLA building) to the Human Ecology Building (north of the Red Cedar River) along Grand River Avenue next to the MSU Union and the nearby Eli and Edythe Broad Art Museum designed by world-renowned architect Zaha Hadid.
Some of you may not know that the landscape architecture program has also changed from being within the College of Social Science to the College of Agriculture and Natural Resources. The LA program shares the four-story building with the urban planning, interior design and construction management programs, hence the name "School of Planning, Design and Construction (SPDC). Dr. Scott Witter is the school's director, administering the four programs.
The board created four committees; Alumni Relations (D. Tobar chair), Communications (S. Troost chair), Fund Raising (B. Ford chair) and Operations (K. Polakowski chair). Most Board members and faculty elected to serve on two committees and it is through their efforts that we have been able to establish goals and objectives for the three-year terms that each have agreed to serve. Five members will rotate each year making room for new alumni to serve on the board starting in 2014.
The board's role is to look at all aspects of the program and to make recommendations that will benefit the students and faculty, encouraging them to pursue great ideas through research, education and real life experiences.
Our accomplishments thus far have been ratifying the board's operational bylaws, creating the newsletter and an annual "Distinguished Speakers Series", both of which are just getting off the ground.
Although the school has been successful in obtaining the Stenquist endowment, grants for our "study abroad program" from John and Patti Chipman, and other grants from JJR, John Campbell and Robert Chipman, we find that we have needs that exceed these gifts. Therefore one of our goals is to reach out to our alumni and others to provide funds needed to create the best LA program in the nation. With your help we can do this and actually are in the process of doing this.
We want the best practitioners and scholars to seek out MSU, to produce the best and brightest students, and to conduct meaningful research that will advance the profession. This is our over arching goal and we know we have a great foundation that others have laid for us to not only accomplish this goal but maintain it.
We are reaching out to our alumni to join the MSU Alumni Association as soon as possible and check the box for landscape architecture as a fundamental step toward this goal. A portion of the $45 goes directly to the program which allows the board to operate and supports other basic program needs.
We are also looking for your participation as a future board member or by supporting programs and events that will be announced throughout the year.
Finally, we are looking for you to consider a more long-range comprehensive approach which can sustain the program well into the future through
bequests and/or endowments from individuals or organizations that you know who value our profession or from yourself and/or family. Together we can make MSU the best program in the USA and beyond. We look forward to your camaraderie and participation in this journey. Let's make our program the best program.
LAAAB 2013-2014 Goals
Obtain funds to operate the newsletter and web page.
Retain "a professional in practice" for the program.
Create an expanded speakers series.
Recruit new students and faculty.
Host events.
Support domestic field trips.
LAAAB Board
Executive Committee
Robert Ford, President.
Zenneth Polakowski, Vice President.
Donald Fox, Secretary.
Lori Mullins, Treasurer.
Administration
Scott Witter, School Director.
Board Members
Kent Anderson
Pamela Blough.
John Campbell.
Robert Chipman.
Deborah Cooper.
Stephanie Crockatt.
Barbara Faga.
William Main.
David Tobar.
Steven Troost.
Kenneth Weikal.
Faculty Members
Jon Burley.
Patricia Crawford.
Trisha Machemer.
Paul Nieratko.
Warren Rauhe.
Joanne Westphal.