Michigan 4-H creates teddy bears for children in need
When R.I.S.E. Advocacy, Inc. agency asked for help, sewing machines in Clare, Gratiot and Isabella County 4-H homes started humming with colorful teddy bear production.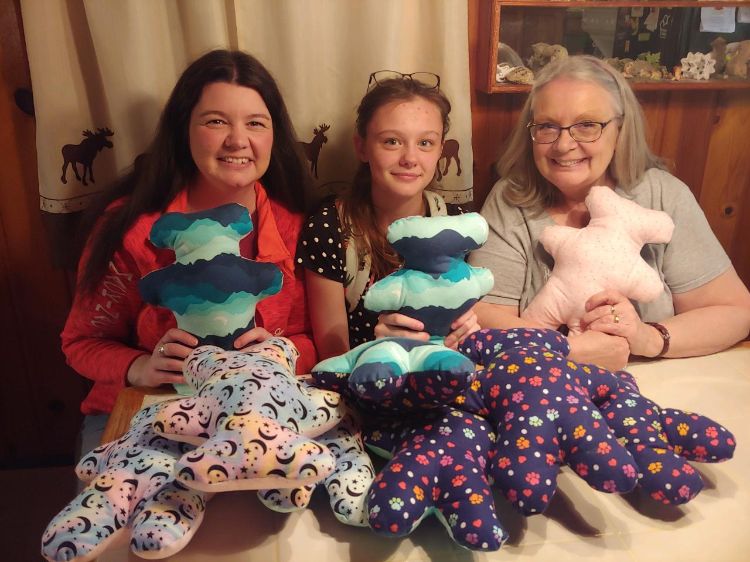 When the call for sewing help from the R.I.S.E. Advocacy, Inc. agency came in last December, 51 youth and adult volunteers with Michigan 4-H in Clare, Isabella, and Gratiot counties embraced the opportunity to help children in need.
Originally founded in 1977 as the Women's Aid Service, R.I.S.E (Recovery, Independence, Safety, & Empowerment) Advocacy, Inc. provides services to survivors of intimate partner violence, including shelter. When survivors and their children need help, a new cuddly teddy bear can be a welcome distraction during the intake process.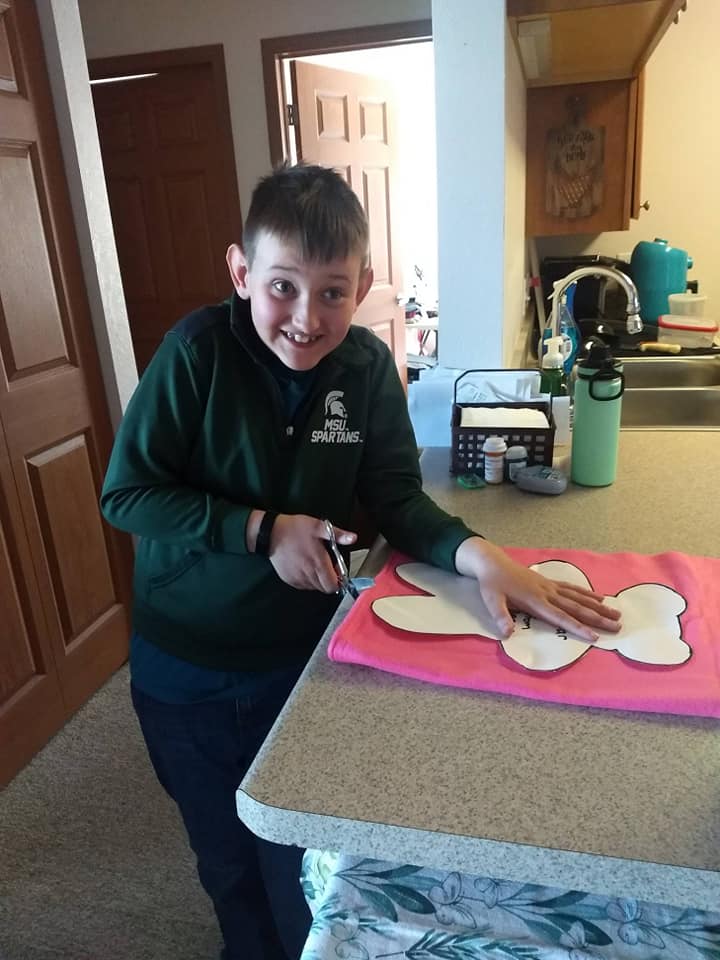 Though the pandemic had halted 4-H sewing clubs from gathering in-person, it didn't stop the youth and adults from individually lending a hand when R.I.S.E. fundraising and outreach volunteer, Kayla Rock, contacted Michigan State University Extension Districts 6 and 8 to sew teddy bears.
"I was in 4-H as a youth in Ogemaw County, raised dairy beef steers, and my mom was a 4-H sewing leader," Rock said. "We were looking for a group of people who could make the bears and with COVID-19, we thought people at home might be looking for something to do." As a former 4-H youth participant and now seed corn production agronomist, Rock said she still feels very connected to MSU Extension.
Piles of soft, colorful fabric and bags of stuffing were crafted into 130 teddy bears – far more than R.I.S.E. expected. With 92 children spending on average, 39 days in the shelter last fiscal year, the need is great.
"Someone had the idea of purchasing the Build-A-Bear® type of bear but that was too expensive, and that turned into 4-H sewing clubs doing the whole bear," Rock said.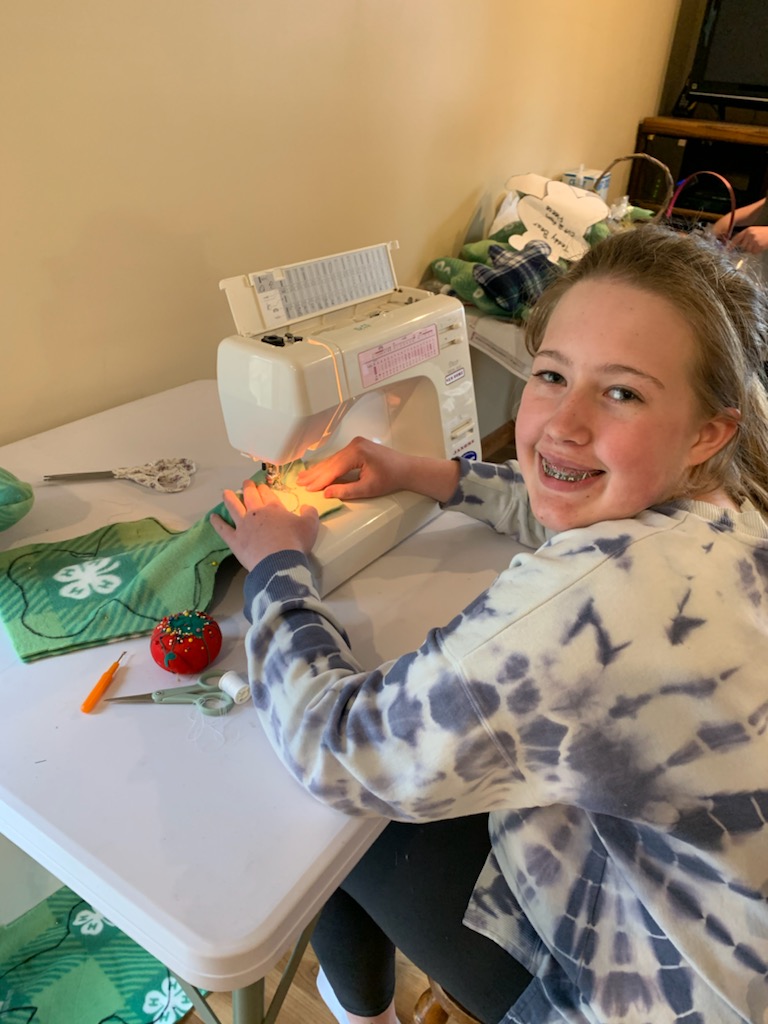 Alex Schunk, Clare County MSU Extension 4-H program coordinator adds that she and her colleagues, Chris Thompson, Gratiot County MSU Extension 4-H program coordinator and Kristi Schreiber, Isabella County MSU Extension 4-H program coordinator worked together to create a two-piece, easy-to-sew pattern.
"Fabric was provided by 4-H and a lot of families bought and donated fabric," Schunk said. "R.I.S.E. worked with Central Michigan University's Organization of Women Leaders (OWLs) and Zeta Theta Pi sorority for donations of stuffing and buttons for children to glue onto the bears to create faces."
For many months to come, the 130 handmade teddy bears will provide comfort to 130 children in need. Rock said the 4-H youth especially loved the project, and R.I.S.E. is already working on other projects they can help with in the future.
"A lot of times, it's women with children coming to R.I.S.E. in the middle of the night. This idea was born to offer the children something to feel comfort, safety, and to occupy them while mom is being admitted and filling out paperwork," Rock said. "It's something to help children in a pretty rough time."
Supporting their community through acts of service is one of the trademarks of the Michigan 4-H program. As part of the 4-H pledge, youth promise to use their "hands for larger service to their club, community, country and world."
"The 4-H community was very excited to step up and meet this community need, which has been a highlight of the program during the past year," said Schunk.
To learn more about how you can get involved with Michigan 4-H as a youth or volunteer, visit 4h.msue.msu.edu.