Michigan 4-H members and alumni shine at national dairy cattle judging contests
4-H, MSU collegiate and MSU IAT students compete at three national dairy cattle judging contests in the fall of 2022.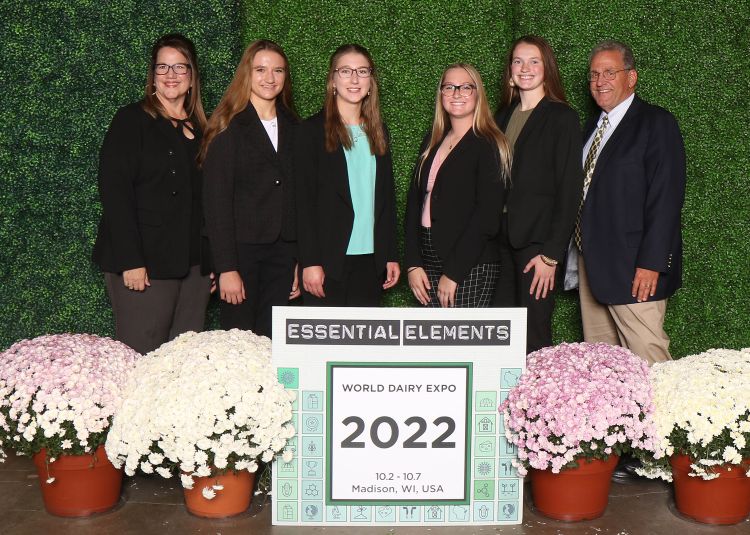 The fall is always a busy time for Michigan State University (MSU) Extension's Michigan 4-H youth and MSU students interested in dairy science, especially dairy cattle judging. The season kicks off with the weekend-long intensive practice to the Maryland State Fair over Labor Day weekend and then rolls right into contests. This fall, 4-H youth and MSU students competed in three national contests: the Invitational Youth Dairy Cattle Judging Contest at the All-American Dairy Show in Harrisburg, Pennsylvania.; National 4-H and Intercollegiate and International Post-Secondary Dairy Cattle Judging Contests at World Dairy Expo in Madison, Wisconsin; and the North American International Livestock Exposition (NAILE) Invitational Dairy Cattle Judging Contest at the NAILE event in Louisville, Kentucky.
This year, Michigan 4-H was represented by eight members: Grace Brown, Brianna Hill and Irie Moussiaux competed at the All-American Dairy Show; Grace Brown, Laken DuRussel, Brianna Hill and Irie Moussiaux were on the World Dairy Expo team (see photo at top of page); and Olivia Black, Lydia Deters, Chloe Steiner and Landon Thelen competed at NAILE (photo below).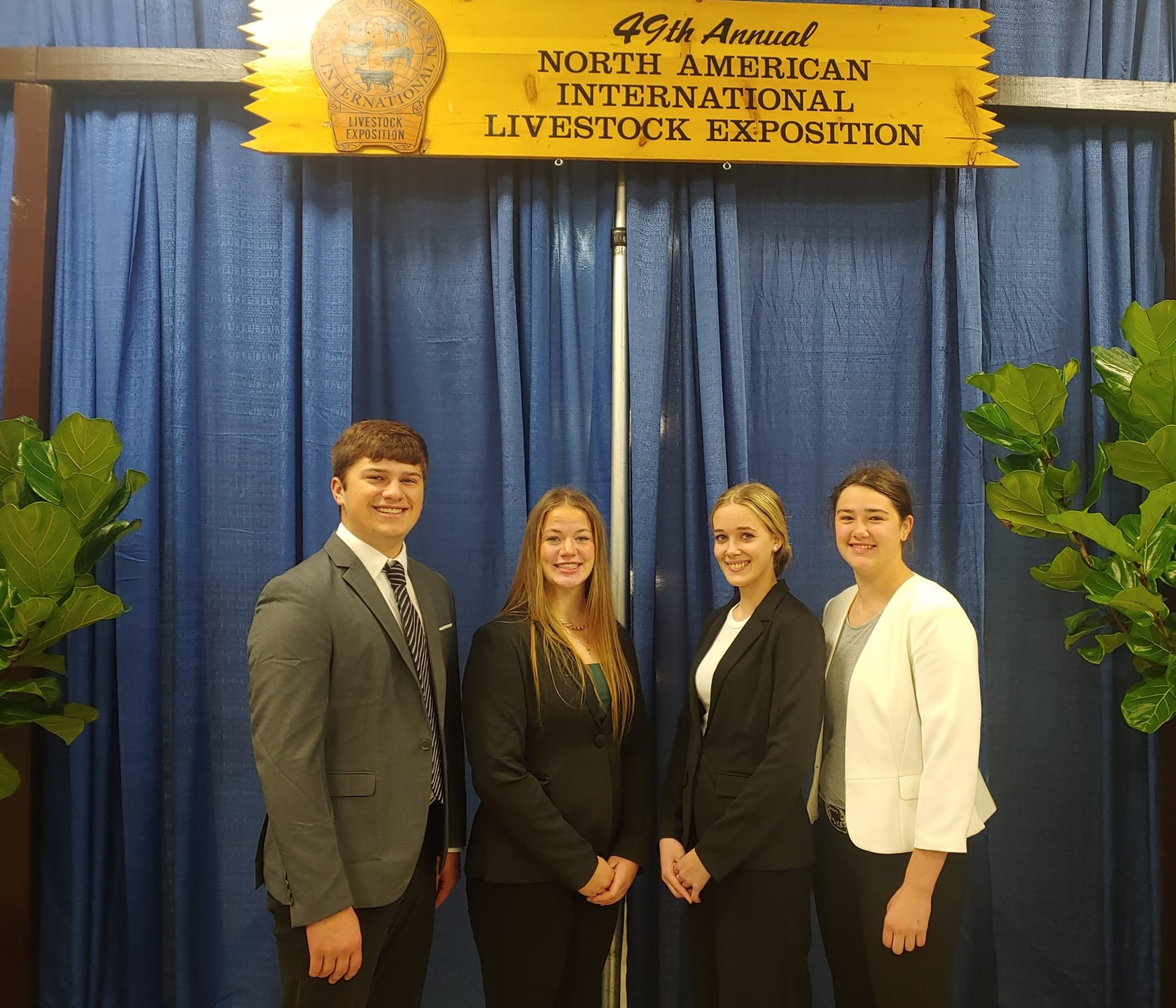 The collegiate team had a successful year competing the three fall contests, as well as the Western National Spring Show in Richmond, Utah in May. Representing MSU during the 2022 judging season were Rchael Bosse, Mikayla Bowen, Drew Neyer, Jessie Nash, Kelsey Pasch, Adalee Thelen, and Katie Wilson. Bowen, Neyer, Nash, Thelen and Wilson all competed on judging teams as 4-H members before they were MSU students.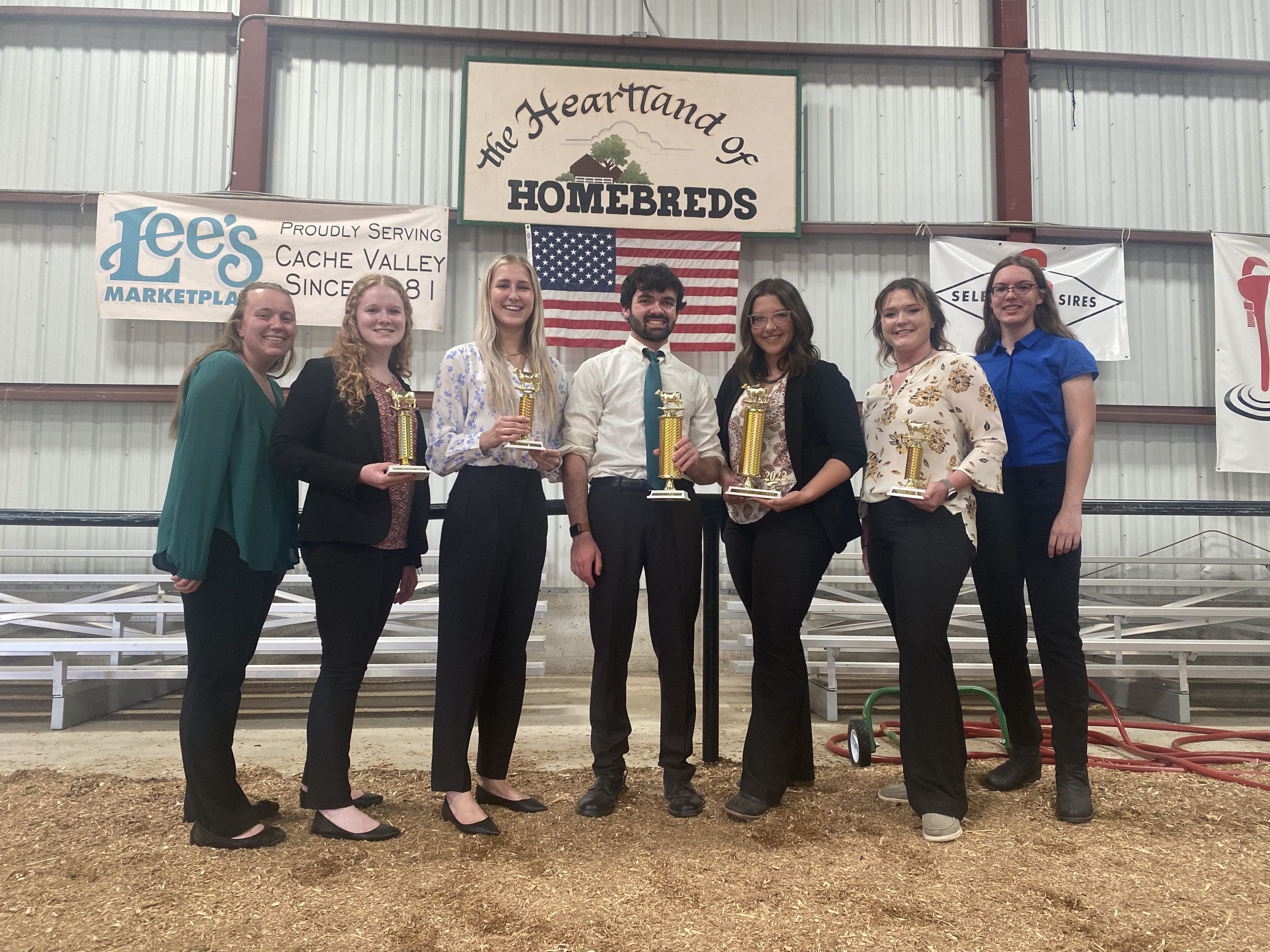 Juanita Bullock, Collin Galbraith and Tyler Klopfenstein, all students in the MSU Institute of Agricultural Technology (IAT) Dairy Management Certificate Program competed in the post-secondary contests at World Dairy Expo and NAILE.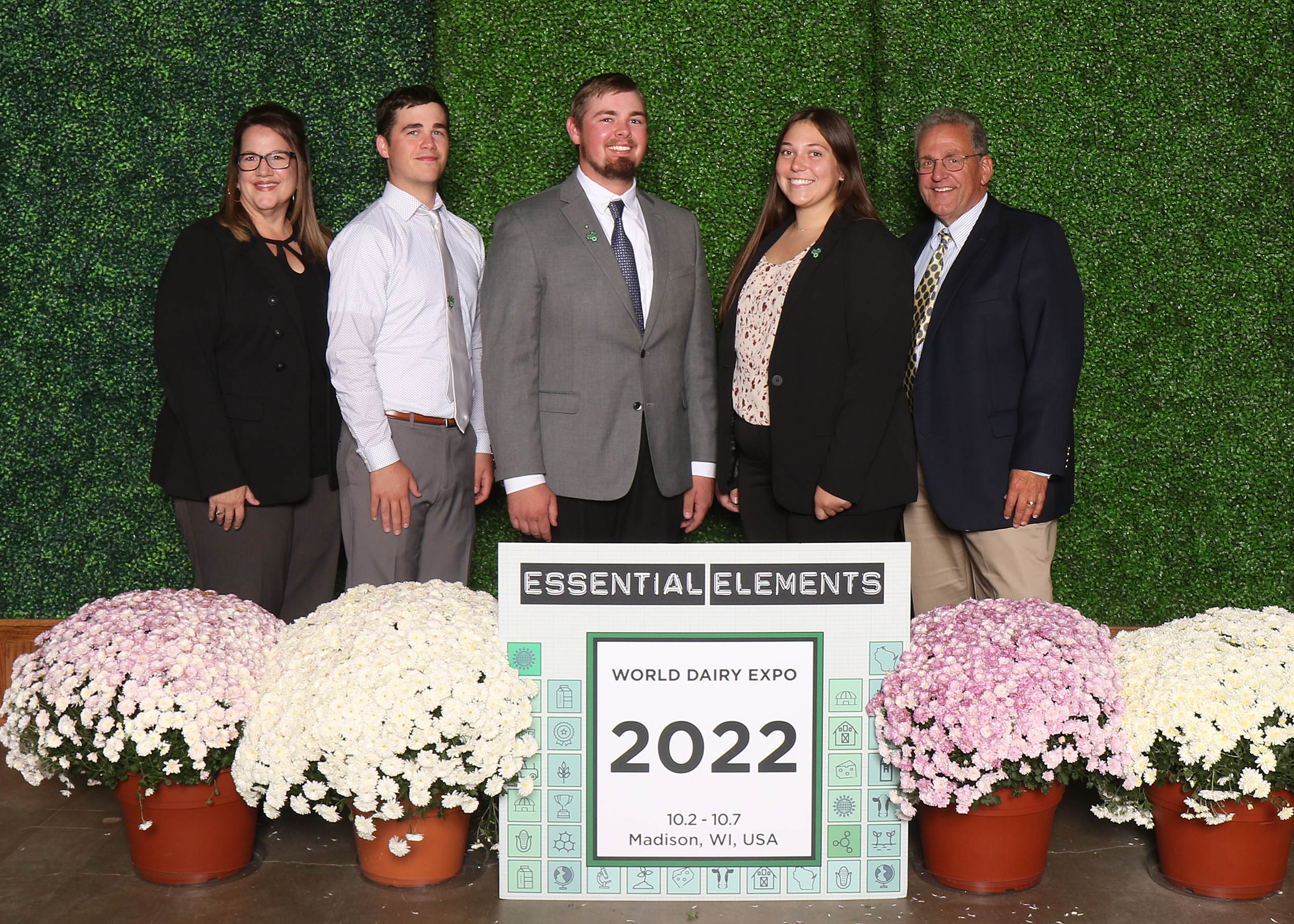 All 18 team members across the 4-H, IAT and collegiate teams attended weekly practices at dairy farms in Michigan from August until their contest to build skills and be ready for the national stage.
Highlights from the season include:
Jessie Nash, MSU student and Clinton County 4-H alumni, won the collegiate contests at the All-American Dairy Show and World Dairy Expo. This is the first time in 60 years an MSU student has won the contest and Gene Meyer Award at World Dairy Expo.
The Michigan 4-H team placed second overall at the contest at World Dairy Expo, earning an invitation to a two-week dairy science program in Scotland, Northern Ireland, Ireland and England. The trip takes place in June 2023.
Complete 2022 judging results can be found at the MSU Department of Animal Science Dairy Judging website, with links to 4-H, collegiate and ag tech teams from the 1950s to present.