Michigan 4-H represented by two youth at 4-H Shooting Sports National Championships
Joe Balkema and Jackson Sokel attend national 4-H competition.
Michigan 4-H was represented by two youth in the 4-H Shooting Sports National Championships held in Grand Island, Nebraska, June 23 through June 28.
The 4-H Shooting Sports National Championship is open to youth across the country to compete and present their skills in compound archery, recurve archery, air rifle, air pistol, smallbore rifle, smallbore pistol, shotgun, muzzle loading and hunting.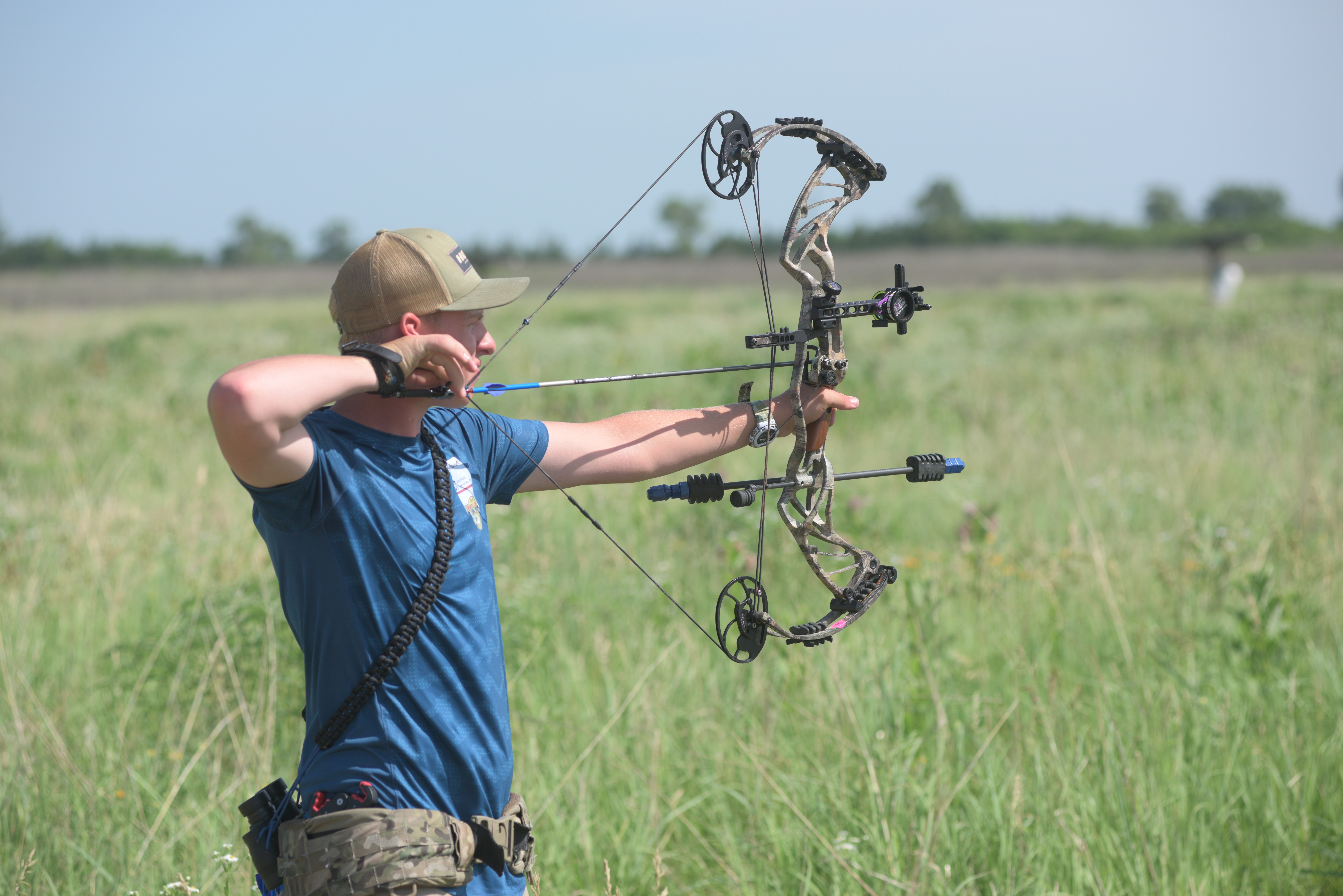 This annual event allows youth to compete at the highest level while enjoying camaraderie with their competitors. In addition to the competition, there are a multitude of activities for the youth to interact and learn amongst each other. The event includes opening and closing ceremonies, a variety of discipline competitions, state team pictures, award presentations, scholarships, an auction and much more.
"We're really proud of our two 4-H'ers who attended this national event," said Laura Quist, Michigan 4-H Shooting Sports coordinator with Michigan State University Extension. "Competing at the national level takes a lot of commitment, time and effort."
Preparation for youth to attend the national championships begins months in advance of the competition. The youth selected to participate put in considerable practice time in their chosen events in order to compete at their best.
The Michigan 4-H youth that attended and competed are:
Joe Balkema, a 15 year-old Kalamazoo County 4-H'er, who received a gold medal in 3-D archery and third place overall in compound archery.
Jackson Sokel, a 16 year-old Monroe County 4-H'er, who competed in shotgun.
"Congratulations again to these two youth on a great contest in Nebraska," continued Quist. "We also want to acknowledge and thank the parents of these 4-H'ers who helped to make their success possible."
Applications for youth wishing to attend the event in 2020 are due to Laura Quist by September 22. For information about the competition or Michigan 4-H Shooting Sports in general, contact Laura Quist at quistla1@msu.edu. To learn more about Michigan 4-H, visit 4h.msue.msu.edu.