Michigan AmeriCorps members are "getting things done" for Michigan 4-H
AmeriCorps members serving with MSU Extension's 4-H STEAM Corps program are making a positive impact on youth and communities throughout the state.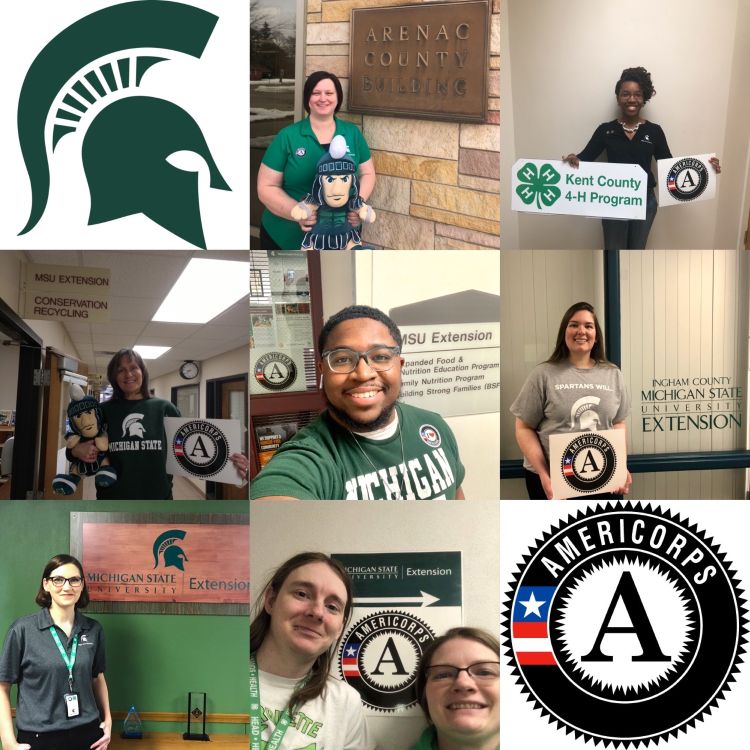 As people across the country celebrate AmeriCorps Week, March 8-14, Michigan State University Extension salutes the national service members serving within our own organization. Seventeen AmeriCorps members with 4-H STEAM Corps are dedicating their time to grow youth participation and interest in science, technology, engineering, art and mathematics (STEAM) and improving the lives of Michigan youth.
AmeriCorps is a national service program in which members pledge to "get things done for America" by providing intensive, results-driven service to individuals and communities in need. Members serve full- or part-time and in exchange for their service, receive a modest living stipend and an education award. More than any monetary compensation, members serve because they want to give back to their communities and make a difference in the lives of those in need.
The Michigan's AmeriCorps members serving with 4-H STEAM Corps are impacting the lives of many Michigan 4-H members as they recruit volunteers and youth to participate in hands-on, educational programs in the STEAM areas.
"Currently there is a lack of hands-on and engaging programming for students around the STEAM subjects," said Rachel Puckett, MSU Extension's 4-H STEAM Corps program manager. "4-H STEAM Corps members develop new and enhance existing programs that help grow young people's interest in the sciences and encourage them to pursue STEAM-related careers."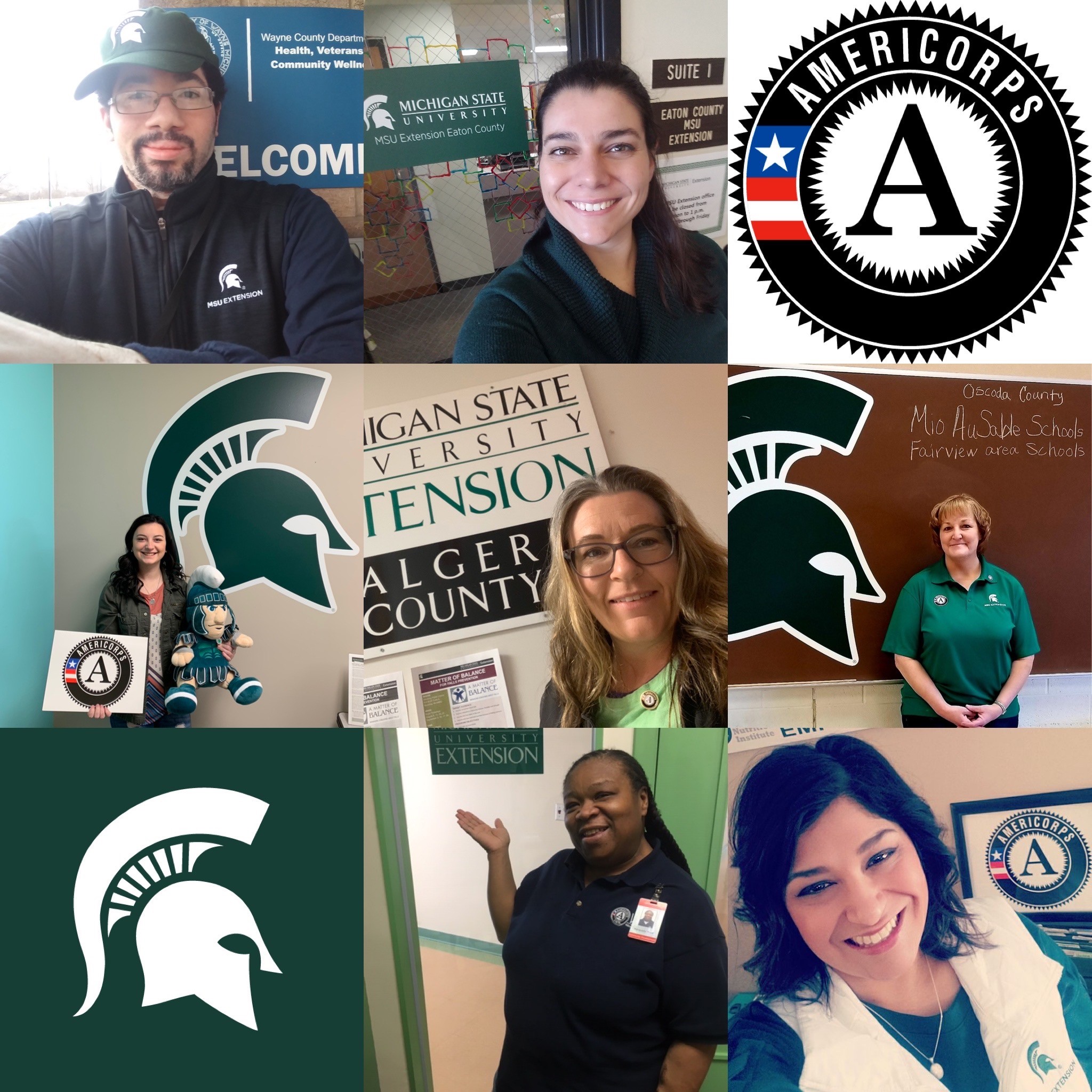 Scattered throughout Michigan, AmeriCorps members "getting things done" with 4-H STEAM Corps include:
Kay Anderson, Oscoda County
Jalen Bell, Ingham County
Bershar Chapman, Wayne County
Brandy DeBarr, Kalkaska County
Lance Fowler, Bay County
Ashley Freed, Luce County
Marquetta Frost, Calhoun County
Carol Horne, Alger County
Mary Lee Humphreys, Isabella County
Missy LeFever, Arenac County
Erin Lilly, Kent County
Desi Mims, Marquette County
Annette Murray, Roscommon County
Rachel Ochylski, Eaton County
Makaila Pray, Iosco County
Mary Riley-Walraven, Genesee County
Martina Valdez, Shiawassee County
Michigan 4-H and MSU Extension are grateful to these members for their service and their commitment to making a difference in the lives of Michigan youth. Visit the Michigan 4-H STEAM Corps website to learn more about 4-H STEAM Corps, including about becoming an AmeriCorps member with the program.