Michigan State University to host sixth International Symposium on Beef Cattle Welfare in June 2022
Rescheduled to June 2022, the Symposium will bring together academia experts, students, producers, retailers, government officials and industry representatives to discuss the latest in beef welfare.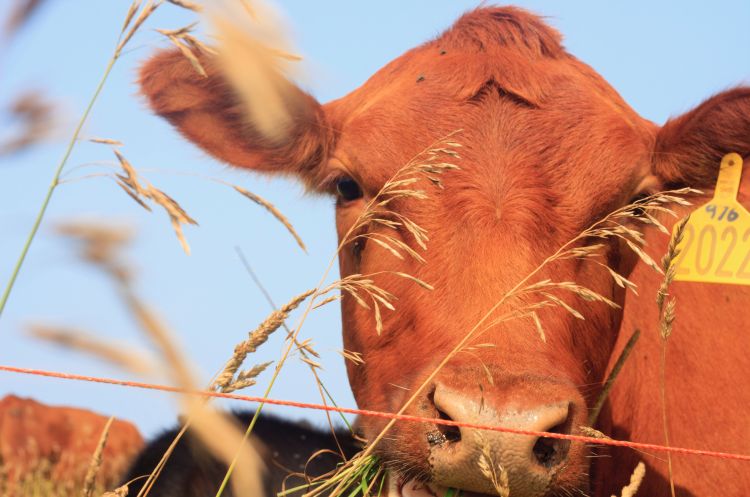 The sixth International Symposium on Beef Cattle Welfare has been postponed due to the pandemic outbreak of novel coronavirus. It will now be held on June 2022 at the Kellogg Hotel and Conference Center on the campus of Michigan State University in East Lansing, Michigan. The symposium program and practical lab offering format remains the same and we look forward to participants engaging in a high-quality in-person experience in 2022.
The symposium will bring together renowned beef experts that will discuss their latest research findings and emerging animal welfare issues that face the beef cattle industry. The symposium features topics of interest for anyone connected to the beef industry from academia and government to producers and industry.
"We are excited and committed to hosting the symposium. We look forward to showcasing the research, technology and facilities at Michigan State University in 2022, and the offering a program featuring a line-up of high caliber scientists, veterinarians, and industry leaders on beef cattle welfare." said Janice Swanson, Director of Animal Welfare and Professor in the Departments of Animal Science and Large Animal Clinical Sciences at Michigan State University. "It is important for us to honor the uniqueness of this symposium that brings together international academia experts, students, producers, retailers, government officials and industry representatives to not only learn about the latest in beef welfare but also offers a platform for dialogue to move the industry forward and as such we believed it was necessary to postpone the symposium to allow those around the globe recover from this challenge."
The symposium will feature research on indoor beef production practices, the development of new or enhanced methods/tools for animal welfare assessment, emerging issues in beef production and cow-calf management, new technology tools, and sustainable production. Research is critical to provide the science and technology to help stakeholders make informed decisions about best beef production and management practices to be sustainable and to secure the wellbeing of beef cattle.
"The planning committee is working to secure some of the top experts in beef welfare to speak at the symposium or host a wet lab demonstration to help move the industry forward through dialogue, demonstration and the latest in research from experts around the world," said Dan Thomson, Animal Science Chairperson, Iowa State University. "The symposium provides a rare opportunity for international experts, producers, government officials and industry stakeholders to make connections and engage in dialog."
In addition to expert talks the symposium will feature five hands-on labs and an opportunity for students to share presentations and posters featuring their latest research.
Interested in attending? Learn more at https://www.canr.msu.edu/beefwelfare2022/.