Michigan State University to host sixth International Symposium on Beef Cattle Welfare Webinar Series in 2022
The virtual symposium will bring together academia experts, students, producers, retailers, government officials and industry representatives to discuss the latest in beef welfare.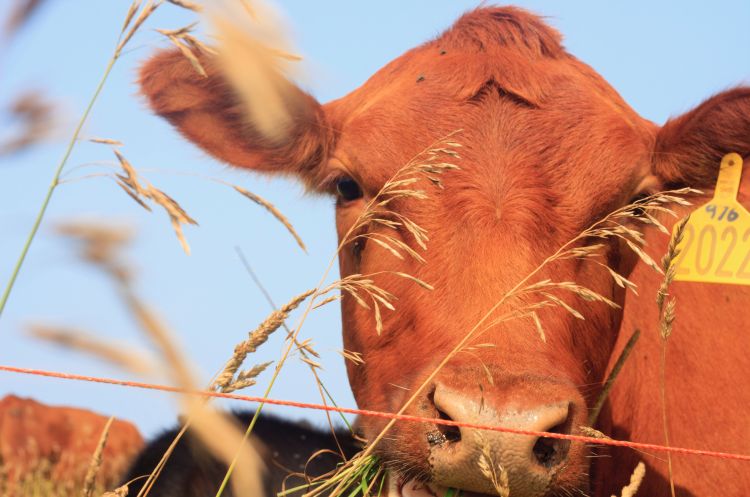 The Sixth International Symposium on Beef Cattle Welfare will take place virtually as a series of monthly webinars held on the fourth Wednesday from February to June from 2-4 p.m. E.T.
The symposium brings together renowned beef experts that will discuss their latest research findings and emerging animal welfare issues that face the beef cattle industry. The symposium features topics of interest for anyone connected to the beef industry from academia and government to producers and the allied industry.
"We are excited to host the symposium virtually and create an environment to discuss important issues facing the beef industry," said Janice Swanson, Professor in the Department of Animal Science and Large Animal Clinical Sciences at Michigan State University. "This symposium is unique because it brings together academic experts and students, producers, retailers, government officials and industry representatives to not only learn about the latest issues and science in beef cattle welfare but also offer a platform for dialogue to move the industry forward."
Symposium sessions will feature the latest research in the following beef cattle welfare topics:
Advances in Indoor Beef Cattle Production - February 23, 2022
Cow-Calf Management and General Beef Production - March 23, 2022
Emerging Issues and Student Presentations in Beef Cattle Welfare - April 27, 2022
Technology Advancements and Opportunities - May 25, 2022
Virtual Demonstrations in Beef Welfare Management - June 22, 2022
"The planning committee has worked to secure some of the top experts in beef cattle welfare to speak at the symposium or host a virtual demonstration to help move the industry forward through dialogue, demonstration and the latest in research from experts around the world," said Dan Thomson, Professor, Department of Animal Science, Iowa State University. "The symposium provides a rare opportunity for international experts, producers, government officials and industry stakeholders to make connections and engage in dialog."
Join us at the conference to hear from international and world renown experts like Dr. Bernadette Earley, TEAGASC, Ireland; Dr. Sonia Marti, Institute of AgriFood Research and Technology Spain; Dr. Kip Lukasiewicz of Sandhills Cattle Consultants and Dr. Karen Schwartzkopf-Genswein, Agriculture AgriFood Canada. Check out the complete schedule to see the rest of the all-star line up for this year's symposium.
In addition, to expert talks the program will feature three virtual demonstrations:
Proper Euthanasia Methods and SOP's
Emergency Response to Accidents Involving Livestock (ERAIL)
Low Stress Cattle Handling
In addition, the symposium is calling for student abstract (undergraduate, graduate and veterinary students) submission for poster presentations. Six student abstracts will be selected by the abstract review committee and invited to give oral presentations during the program. The call for abstracts is open for students until March 13 to be considered for acceptance. Abstracts may be submitted by going to: https://events.anr.msu.edu/isbcwmca/.
The webinar series is free thanks to the generous grant support of the United States Department of Agriculture, National Institute of Food and Agriculture. Those interested in attending may register at https://events.anr.msu.edu/isbcwmca/.
Interested in attending? Learn more at https://www.canr.msu.edu/beefwelfare2022/.