Michigan spotted wing Drosophila report for Aug. 1, 2017
Ripe and ripening fruit in susceptible crops must be protected. This is the final SWD report for the 2017 season.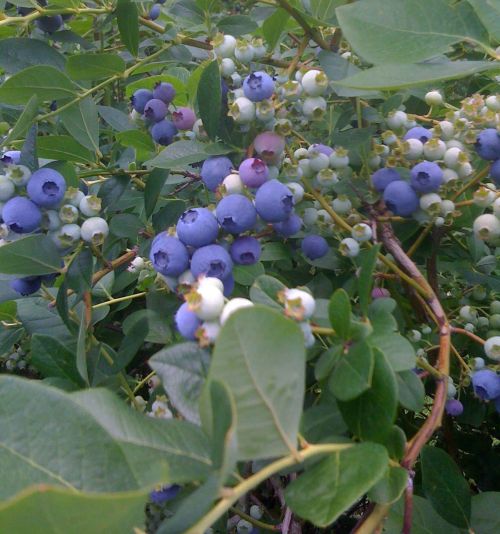 Michigan State University Extension fruit team members are wrapping up monitoring for spotted wing Drosophila (SWD) in crops that have been harvested, and SWD activity has now been detected in most locations where there are fruit crops being grown. Because of this, today's report will be the final SWD report for 2017. With a few months of trapping complete, we are also able to compare the unusually early population surge from this season with previous seasons.
As stated in previous reports, the summer surge of SWD occurred three to four weeks earlier than previous seasons, which arguably has made 2017 the most challenging season yet for growers managing this pest.
If you have yet to harvest a susceptible crop such as fall red raspberries or late-season blueberries, protect against fruit infestation through the end of harvest with insecticides rated excellent in terms of efficacy against this pest. It is also very useful to use the salt test to check samples of fruit for infestation levels before harvesting.
During the week ending in July 28, 97 percent of all the traps reporting caught SWD flies, of which 2,469 were female and 2,976 were male, for a total of 5,445. This is almost twice as many SWD flies than were caught last week.
Traps that caught SWD flies this season were placed in blueberry (Allegan, Berrien, Ionia, Montcalm and Ottawa, Van Buren counties), sweet cherry (Kent, Lenawee, Macomb and Oceana counties), tart cherry (Allegan, Antrim, Benzie, Berrien, Grand Traverse, Leelanau, Livingston, Manistee, Mason, Monroe, Oceana and Van Buren counties), grape (Allegan, Berrien, Ingham, Ionia and Van Buren counties), peach (Allegan, Berrien and Kent counties), plum (Van Buren County), raspberry (Allegan, Ingham and Kent counties) and strawberry (Ionia, Livingston, Macomb and Ottawa counties) blocks.
All traps in the network were baited with commercially available lures and placed in susceptible crop fields or orchards, or in a location adjacent to susceptible crops. The majority of the traps used this season were standard deli cup style traps baited with the commercial Scentry brand lure. Most of the traps were placed in areas where SWD infestation has been recorded in the past.
For more information on this pest, including how to identify, monitor and manage this pest in fruit crops, please visit the MSU Spotted Wing Drosophila webpage.
SWD regional graphs
These graphs show the weekly average number of SWD flies caught in traps baited with lures for the same time period over the past three years. This reveals that the surge in the average number of SWD flies caught in traps has occurred earlier each season since 2015. While the trend is not so clear for traps monitoring SWD in the northern region of the Lower Peninsula, we see much earlier activity this year as we look further south in the state. This season in southwest Michigan, the rapid increase in SWD occurred three to four weeks earlier than last year.