Michigan spotted wing Drosophila report for July 28, 2015
Summer increase of spotted wing Drosophila is in full swing in all fruit production regions in Lower Michigan. Ripening susceptible crops need to be protected.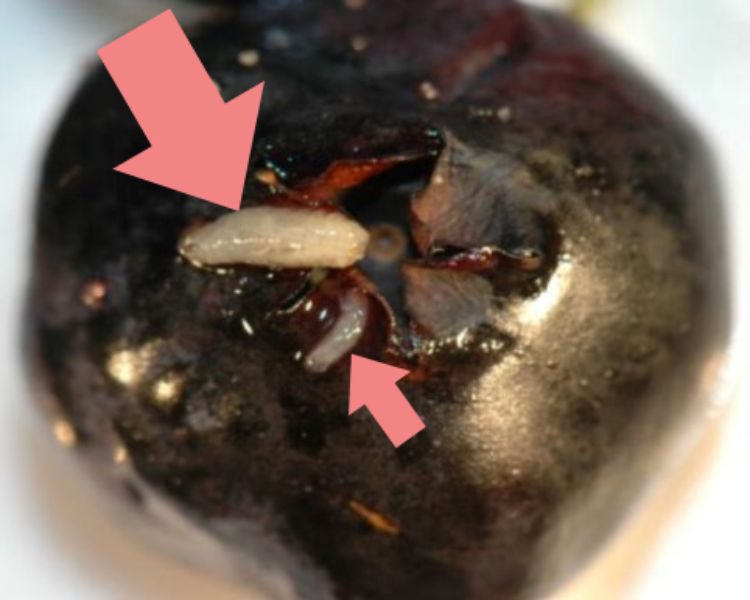 This is the seventh weekly report of the Michigan State University Extension spotted wing Drosophila (SWD) monitoring network. Traps in the network are baited with Trece lures and placed near susceptible crops and wild hosts in each of the major fruit growing regions across the state. Commercial plantings include strawberries, blueberries, raspberries, grapes, tart and sweet cherries, peaches and plums. Wild hosts in the trapping network include autumn olives, black cherries, pin cherries, choke cherries, blackberries, honeysuckle, mulberries and wild grapes.
The summer increase of SWD continues with all of the counties in the trapping network reporting SWD in traps this week. The highest per trap average continues to come from traps in the southwest. Approximately 291 females and 351 males, for a total of 642, were captured in 87 out of the more than 120 traps being monitored as part of the network. This is more than double the number of SWD caught in traps last week. Thin-skinned fruit such as blueberries, raspberries and cherries are at high risk of being infested. Growers with ripening susceptible crops need to take protective measures. As a back-up measure to trapping for SWD adults at a particular site, a salt test should be used to determine whether protective measures are working or if your management program needs to be adjusted (instructions follow).
Using the salt test to sample for SWD larvae in berries
Place about 1-2 cups of fruit in a gallon Ziploc (or similar) bag and lightly crush the fruit.
Mix up a saltwater solution that is one part salt to 16 parts water (e.g., 1 cup salt in 1 gallon of water) and add enough saltwater solution to the bag to cover the berries.
Seal the bag, removing as much air from the bag as possible.
Let the bag sit for at least 30 minutes, then place the bag against a dark surface in good lighting to look for larvae that may have emerged from the fruit.
For instructions on how to construct your own traps and use them for monitoring for SWD, please visit the MSU Spotted Wing Drosophila website. For specific recommendations about managing SWD in berry crops, please see "Increase of spotted wing Drosophila in berry crops."