Moving farm sales online: The wide-world of web-based platforms
Webinars help farmers navigate online sales platforms.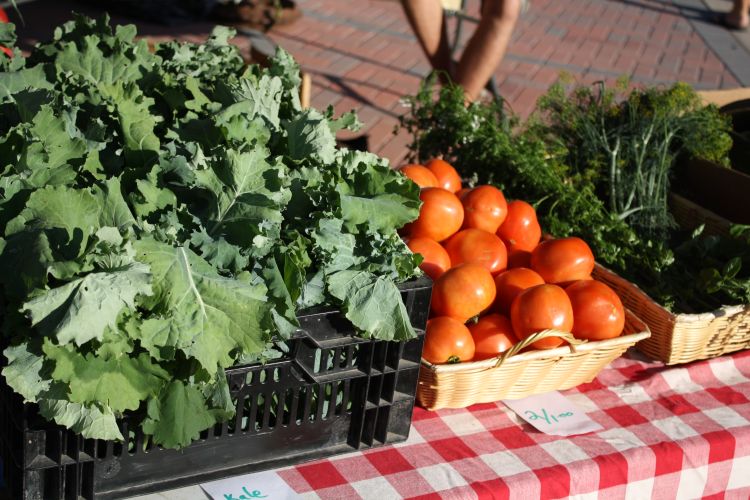 The COVID-19 pandemic rapidly raised public concern for safe and reliable food shopping options. One of those options was the ability to buy food directly from local farms. These farmers who typically interact with customers at farmers markets and farm stands had to adapt their systems quickly to create safe, accessible shopping options for existing and new customers. In a time of year usually occupied with planting schedules and employee training, farmers spent significant time redesigning their sales plans to provide safe and reliable shopping options. While the Michigan Farmers Market Association provided guidance on redesigning farm market stands, other farmers looked to online sales platforms, pre-ordering, and delivery to help reduce person-to-person contact and connect with their customers during the pandemic.
For farmers, navigating the myriad online platforms available to them can be overwhelming. Farmers need to consider things like their current inventory management strategies, the spirit of their farm, current marketing tools (Instagram, Facebook, e-newsletters), and their current payment processor or point-of-sale device. Finding a platform that meets the farmer's needs and accurately conveys the spirit of the farm makes a one-size-fits-all approach impractical. With so many options available, some farmers may find it helpful to re-examine their current platform choice, especially if they observe inefficiencies in their current system.
In response, MSU Extension, along with partners at Taste the Local Difference, Michigan Food and Farming Systems - MIFFS, and University of Michigan Sustainable Food Systems Initiative provided two webinars to help farmers choose an online sales platform for their farms. The first webinar covered low-risk and low-cost options and featured Detroit Flight Path Farm in a discussion of using simple online tools to support virtual sales. The second webinar, featuring a collaborative effort between Oakland Avenue Urban Farm and D-Town Farm, highlighted a variety of more formalized online sales platforms that require farmers to build critical skills in inventory management and organization. Both webinars covered important considerations when choosing online sales platforms and provided clarity on how the platform, payment processor, and merchant accounts interact. The webinars emphasized the importance of community connections and overall farm goals when choosing a platform.
Both webinars are available for viewing at any time at the links below:
In addition, local farmers are encouraged to explore the National Young Farmers Coalition Farmers Guide to Direct Sales Software Platforms, which provides side-by-side comparisons of the different e-commerce platforms.