MSU Ag Tech Dairy Judging Team Wins All-American Dairy Show
Ag Tech, Collegiate, and 4-H teams compete in the first show of the season.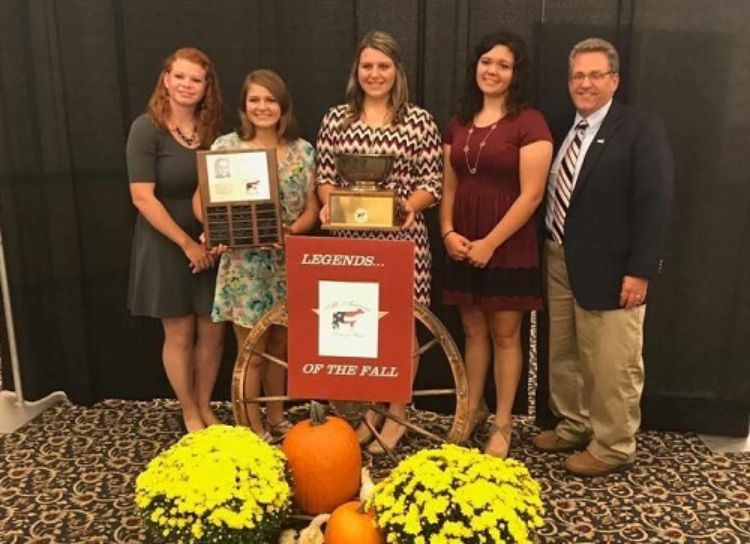 The MSU Agricultural Techology Dairy Judging Team started the fall season with a win at the All-American Dairy Show. The 2017 All-American Invitational Youth Dairy Cattle Judging Contest was held September 18 in Harrisburg, Pennsylvania.
The team won three breeds and reasons, and three of the four members were in the top five overall. Pictured left to right are Julee Telkamp (12th overall), Hope McAlvey (5th overall), Cameron Cook (1st Overall), Morgan Luoma (4th Overall), and Dr. Joe Domecq, coach. They had 100 points more than the second place team, a huge margin for the day.
The 4-H team was 9th and won the Brown Swiss breed. The Collegiate team was 11th in an extremely close contest.
Contest results are summarized in the All-American Dairy Show press release.
The next contest is the World Dairy Expo in Madison, Wisconsin, the first week of October.