MSU alums fulfill critical roles in $19 million grazing, soil health study
Spartan graduates lead partner research teams at Colorado State University, Noble Research Institute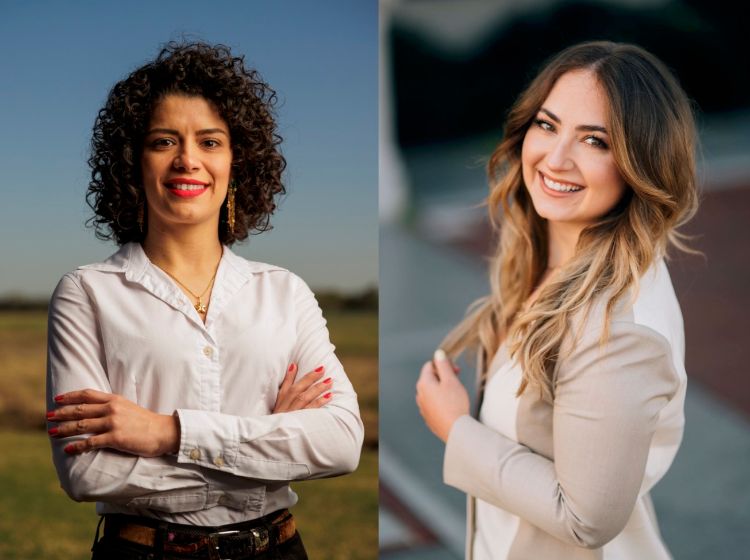 EAST LANSING, Mich. – Michigan State University (MSU) is working with Spartan trained scientists at research institutes across the country on a $19-million research coalition to examine how grazing management decisions can impact soil health on pasture and rangelands, and benefit producers.
Researchers at MSU's Lake City Research Center, led by C.S. Mott Professor of Sustainable Agriculture Jason Rowntree, recently started work on key components of the collaborative project entitled Metrics, Management, and Monitoring: An Investigation of Pasture and Rangeland Soil Health and its Drivers (3M).
Lake City is one of the hubs that brings together researchers from 11 institutions and public universities, including co-leads Noble Research Institute in Oklahoma and Colorado State University. Serving key project roles are MSU graduates Isabella Maciel, regenerative ranching systems researcher for Noble Institute, and Paige Stanley, a postdoctoral research fellow in the Department of Soil and Crop Sciences at Colorado State.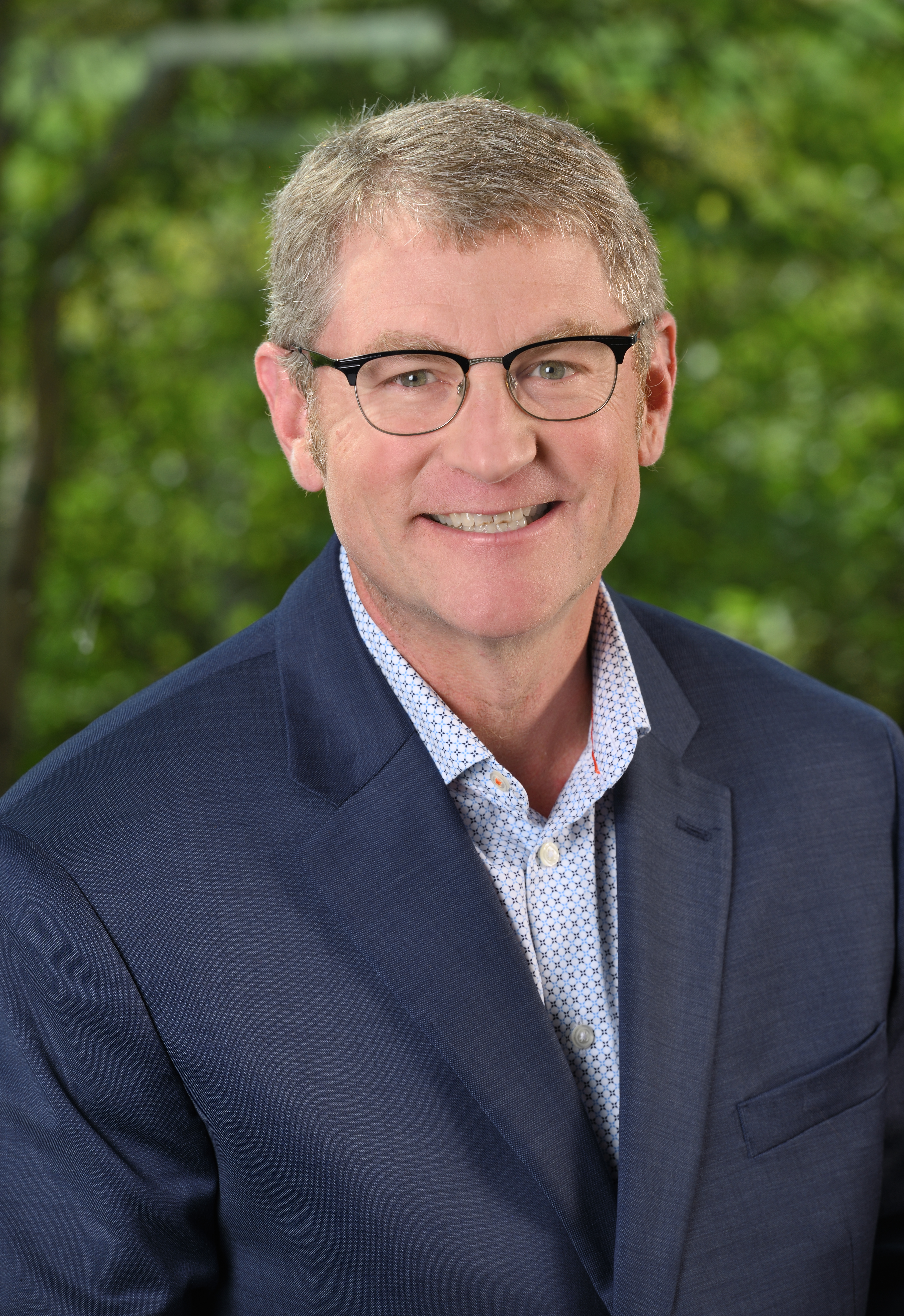 The project is led by Noble Research Institute, MSU, CSU and the University of Wyoming, and includes collaborators from Oregon State University, National Grazing Lands Coalition, USDA-ARS (Maryland, Colorado and Wyoming), Savory Institute, Snaplands LLC, The Nature Conservancy and the UK's Quanterra Systems. Funding for the project comes from the Foundation for Food & Agriculture Research and Noble, with contributions by Greenacres Foundation, The Jones Family Foundation and ButcherBox.
Research goals and impacts are wide-ranging and essential to the profitability and sustainability of the beef industry. It's a career highlight for Rowntree to examine how the industry can operate in tandem with nature and to have two of his former students working at his side.
"There is nothing more gratifying than to see students and postdoctoral scientists successful in their careers. These individuals are Spartans and create a legacy for our University throughout the world," he said.
Isabella Maciel
Maciel is the 3M Project co-lead for Noble Research Institute, an independent nonprofit agricultural research organization located in Ardmore, Oklahoma. Its motto, "dedicated to the support of regenerative land stewardship in grazing animal production with lasting producer profitability."
She will lead research for adoption and application strategies within a regenerative ranching framework, while contributing to the development of educational materials for farmers and ranchers. The research will focus on how ranchers can effectively apply soil health principles.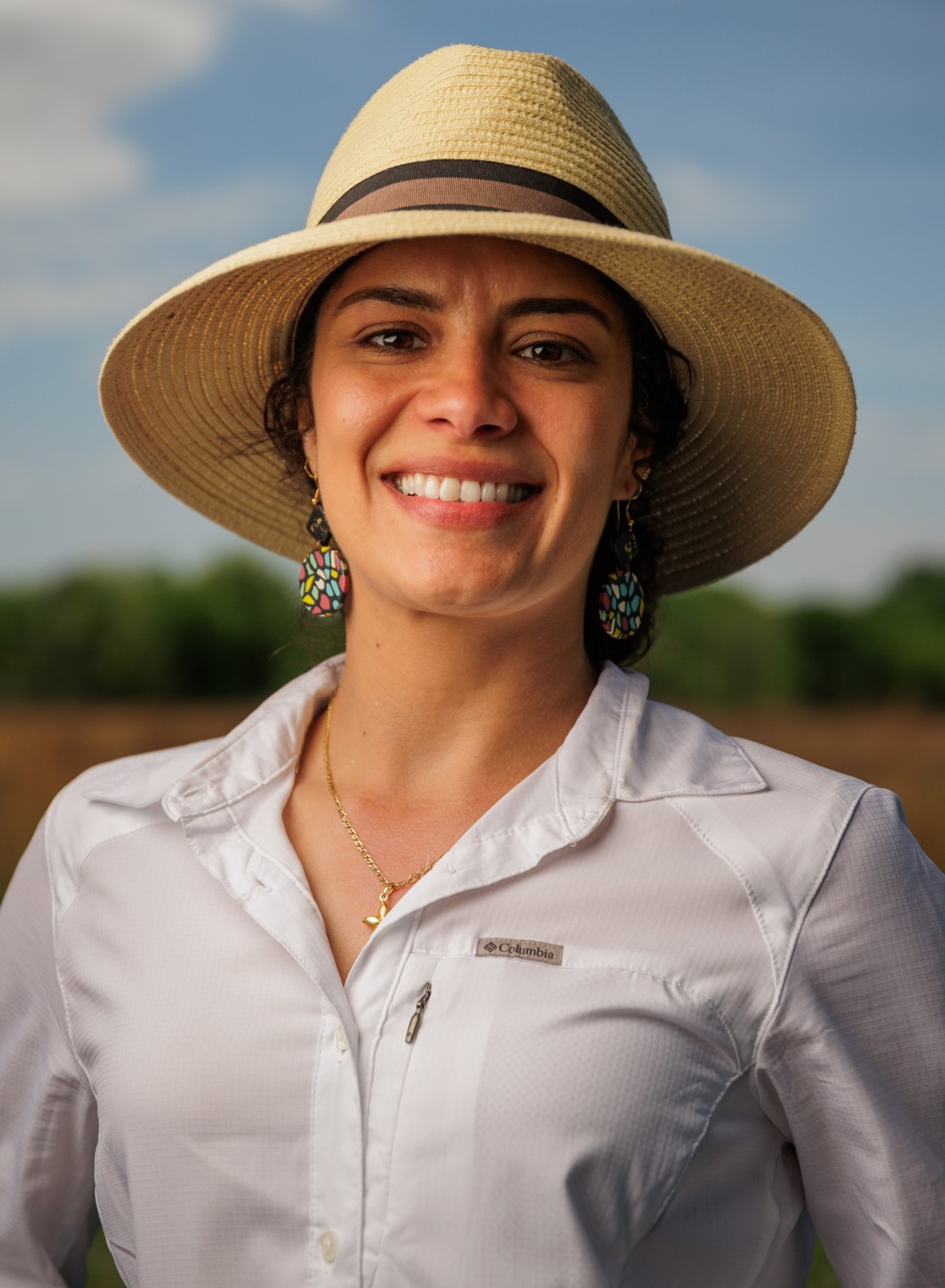 "Land, forage, animal, people – those are the key components of this project," Maciel said. "I am excited to work with ranchers and producers on how to have them on their lands for longer and what grazing management can do to help change and improve their way of life."
Maciel has conducted research on the fundamentals of beef cattle nutrition, food animal production, environment safety and mitigation of greenhouse gas emission.
Growing up on a ranch in Brazil, she has firsthand experience assisting in crop and livestock farming and impacted her career decision of being a veterinarian. She eventually became a Ph.D. student in her native Brazil working on projects related to greenhouse gas emissions and integrated livestock systems, but desired to train in the U.S. She aspired to work on regenerative beef production systems and sustainable animal agriculture and ultimately discovered Rowntree's work. She reached out, and Rowntree offered an opportunity to come to Michigan State University.
"At that time, I didn't speak English at all, and Jason was the person who opened the door for me to come to the U.S.," Maciel said.
With plans to immerse herself in Rowntree's MSU research program, learn as much English and as much about grazing management and American farming as possible before moving back to Brazil and finishing her Ph.D. program, Maciel had a surprising change of heart. "But after that first year, I was learning so much, I thought 'I don't think I want to go back anymore,'" she said.
Rowntree offered her an opportunity to be a post-doctoral researcher at MSU. A role she served until she was hired by Noble Research Institute in February 2022 as regenerative ranching systems researcher to lead Noble's portion of the 3M Project.
"Within one year, Isabella learned to speak English fluently, defended her Ph.D. in Brazil and then translated her work from Portuguese to English with multiple accepted manuscripts," Rowntree said. "Her dedication, energy and hard work are the foundation of her success. Isabella is a highly technical and organized scientist that manages people very well, and we are thrilled to have her co-lead this project."
The 3M project includes partnerships with 20 producers in each research state (60 producer partners total). Maciel said the collaboration is by far her largest project in her career, yet the familiar MSU faces provide comfort and confidence.
"This will be the biggest project I have been a part of, and I was a little intimidated at the beginning, but having Jason as one of the co-leads and having previously worked with the team members at MSU really helped me as we go through the challenges of this project," she said.
Paige Stanley
Shortly after starting her academic career as a cell biologist, Stanley found her passion attending a food and agriculture ethics course during a discussion of the environmental and animal welfare impacts of the livestock industry.
"Learning about the full scope of meat production, both in the U.S. and abroad, and what it meant for the animals, the environment and the communities, really just spoke to me and changed my career course immediately," Stanley said.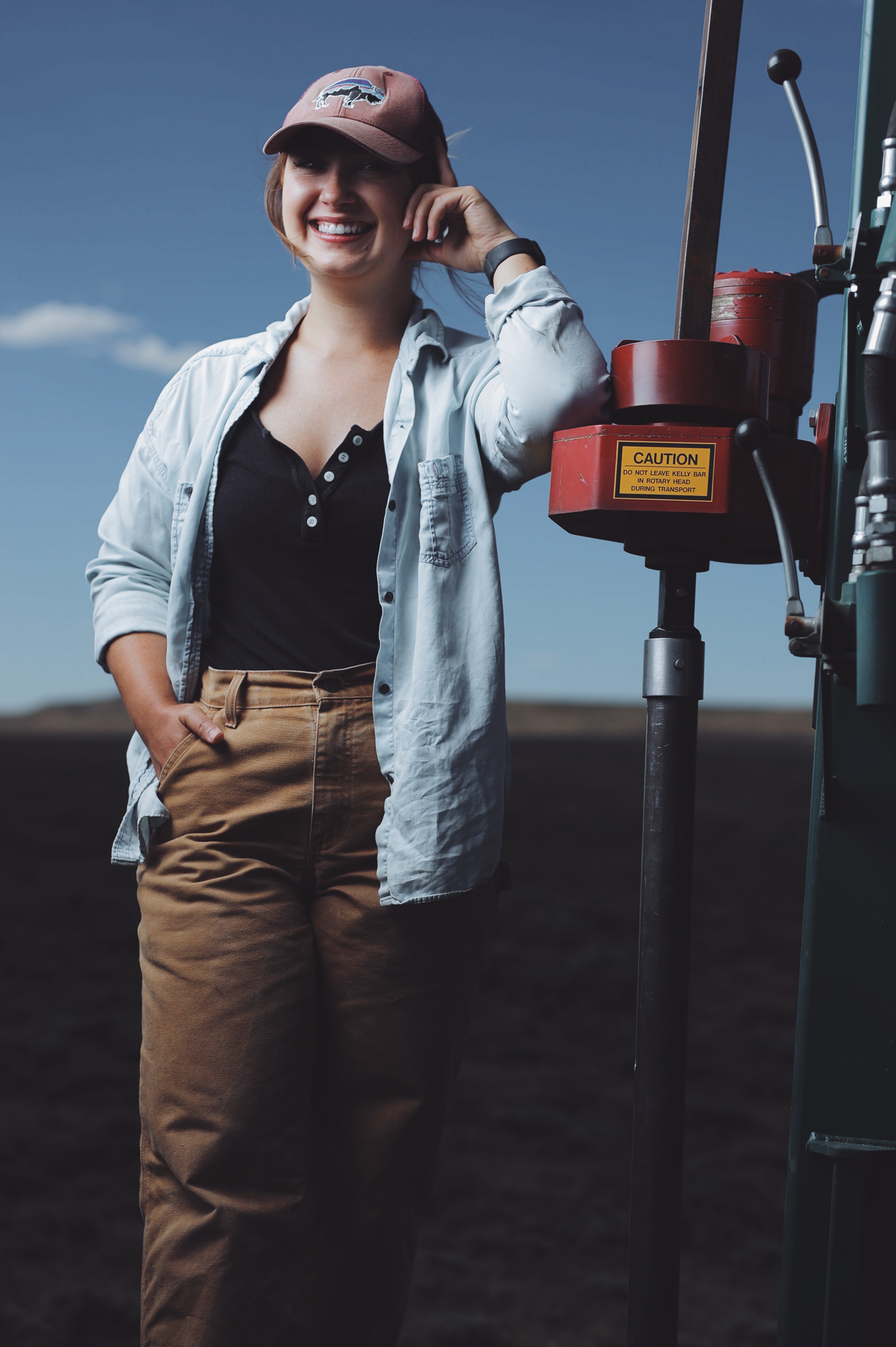 Stanley began studying foodborne pathogens in beef but had more interest in goals of environmental impact and sustainable animal production. She discovered Rowntree's research on greenhouse gas emissions and grazing systems and felt like it was the right fit. Ultimately, she joined Rowntree's team at MSU as a master's student with a focus on greenhouse gas footprints of beef production systems and soil carbon sequestration potential of regenerative grazing.
"My program at MSU was an opportunity for me to learn about beef production and also ways that we can seek to improve those systems. I had no experience when I reached out to Jason, and he had no reason to accept me into his lab, but for some reason he did and that was kind of all she wrote and what really got me started on this work," Stanley said.
"Getting my boots on every morning, learning how to move cows, how much forage they need, when to feed them, was the best learning experience for me, because I'm a very hands-on learner. Having that opportunity to work at the Lake City farm was really important to me."
Stanley is now a postdoctoral researcher for Francesca Cotrufo, professor in the Department of Soil and Crop Sciences at CSU. Cotrufo is co-lead of 3M with Rowntree and Maciel.
Cotrufo is a leading authority in the field of soil organic matter dynamics and soil carbon sequestration. She is involved in several projects investigating the linkages between agricultural management and soil carbon as key to the abatement of global greenhouse gas emissions. Stanley will collect soil samples, coordinate field work and contribute to the lab analyses of the soils to understand if, where, and how soil carbon is being stored.
"We are implementing two different types of grazing management programs on each of the sites, then deploying a series of intensive monitoring protocols to understand what's going on with the various soils based on outcomes of the grazing management programs, while also improving the ways that we're monitoring and measuring soil carbon," Stanley said. "The hope is to eventually develop efficient, low cost and accurate ways of measuring soil carbon and other environmental outcomes from grazing management systems."
Soil carbon sequestration research and the benefits for ranchers inspires Stanley.
"This project has important implications for rancher livelihoods, for rural livelihoods and for climate change mitigation. I'm bringing my background on rangelands, soil carbon and with grazing management in particular to this project, and I think I'm helping kind of marry a lot of different pieces of the project. You know, the soils specific people with the grazing specific people with the greenhouse gas people have kind of done a lot of all of that."
The opportunity to work with Rowntree and the MSU team has fulfilled one dream for Stanley.
"The 3M project really is an incredible opportunity to work with Jason and the MSU team again. He has been such an advocate for me, and it's kind of rare to have such a good experience with a mentor. He has opened so many doors for me, and it felt like coming home or arriving at the next step in my career joining this project."