MSU Extension address delayed planting in Allegan County
MSU Extension helped farmers make important decisions for their farms during a challenging 2019 growing season.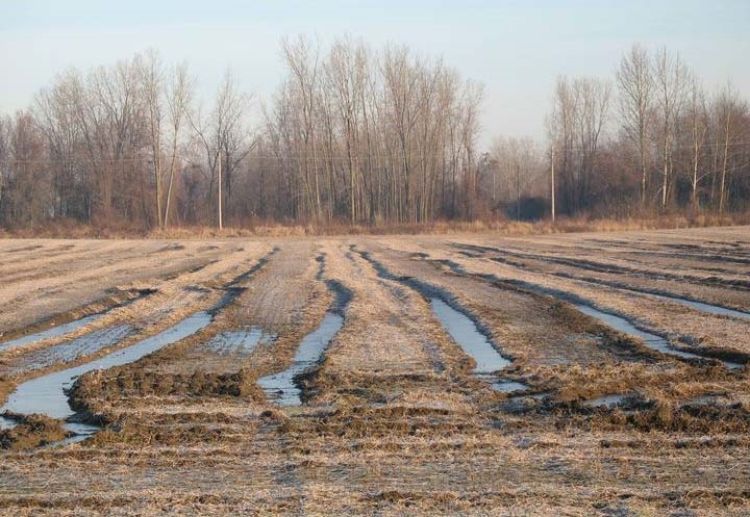 The issue: Throughout Michigan and the Midwest, prolonged wet weather and flooding in spring 2019 put farmers in a difficult financial position. Many farmers delayed planting and greatly adjusted management practices. Some fields were not planted at all. Due to these conditions, farmers faced a unique set of challenges in fall of 2019 making harvest related decisions.
How MSU Extension is helping: MSU Extension's statewide network of agricultural educators have responded to this situation by tracking growing conditions, working individually with farmers, hosting crop update sessions and writing educational articles detailing how farmers could adjust to inhospitable conditions, make difficult choices and apply for crop damage assistance. Because this issue has the potential to greatly affect farm income, many farmers found themselves under financial stress.
MSU Extension provides programming dedicated to serving farmers under stress - whether it be physical, financial, emotional or some combination of pressures. Farmers who are struggling can find a MSU Extension expert who can help them or utilize the ask a question online resource so MSU Extension can connect them to the proper resources.
Managing farm stress: Taking care of crops and animals is hard on farmers and agribusiness professionals. Caring for your own health and wellness in this high-stress profession is often overlooked but is just as critical as caring for your farm business.
From weather, to equipment breakdowns, a lot of things can cause stress. Researchers at MSU Extension are conducting a research study to learn more about struggles Michigan farmers experience and what types of information may help.
Farmers know how to take care of their animals and crops, taking careful steps to ensure they are healthy and safe, yet farmers may need support and encouragement to tend to their own mental and physical stress and fatigue. Stress becomes especially intense when an on-farm injury occurs, commodity prices are low or natural disasters decrease yield.
Whether these stresses come from a financial issue or the stresses of everyday life, MSU Extension can help. If you're concerned about yourself, a family member, a friend or a neighbor MSU Extension has resources and educators that can help you identify and manage stress.
**MSU Extension was granted a one time $500,000 award to implement farm stress programs. Please visit our dedicated farm stress site to learn more about programs offered and the research being conducted. https://www.canr.msu.edu/managing_farm_stress/index **