MSU Extension awarded four-year, $600,000 grant for chronic disease management programming 
The funding will support four key programs and focus on reaching underserved adults with disabilities and Spanish-speaking/Latinx communities.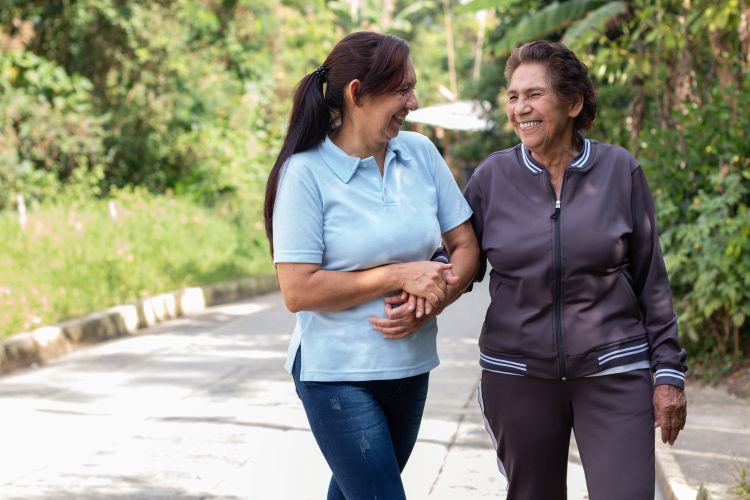 Dealing with chronic pain and disease can be complex and challenging — but often, education and support can make all the difference in managing these conditions.
To help Michigan residents who struggle with chronic illness, Michigan State University Extension has been awarded nearly $600,000 in federal funding from the U.S. Administration for Community Living (ACL). This funding will allow MSU Extension to expand its evidence-based chronic pain and disease self-management programming.
"Because of this grant, MSU Extension will be able to help even more Michiganders who are struggling with the challenges of chronic conditions," said Cheryl Eschbach, director of MSU Extension's health and nutrition programming. "We appreciate the funding opportunity to help even more Michiganders improve their health and their quality of life."
The project will be led by Eschbach, alongside senior Extension specialist Dawn Contreras, and educators Georgina Guzmán, Christi Demitz and Naomi Hyso.
As part of this work, which began in May 2023 and runs through 2027, MSU Extension will partner with the Area Agencies on Aging, the Arthritis Foundation of Michigan and the Disability Network of Northern Michigan to deliver four key programs:
Walk With Ease, a six-week, evidence-based walking program that teaches participants how to address pain and stiffness from conditions like osteoarthritis, rheumatoid arthritis and fibromyalgia.

Chronic Pain Self-Management Program (CPSMP), which teaches participants skills such balancing activity and rest, exercising safely, healthy eating, and more.

Chronic Disease Self-Management Program (CDSMP), which teaches participants skills such as medication management, how to deal with emotional challenges, treatment evaluation, and more.

Tomando Control de su Salud, the Spanish-language version of CDSMP.
A special focus will be placed on bringing this programming to communities in Michigan where rates of arthritis are highest, and recruitment efforts will center on underserved adults with disabilities and Spanish-speaking/Latinx adults.
To further reduce barriers for participants, all four key programs — which are taught by MSU Extension's expert team of health educators — will be offered both in person and virtually.
"I'm excited about offering these educational research-based programs in Spanish," Guzmán said. "The Hispanic community is stricken at a high rate with chronic disease, in particular heart disease; yet they often don't participate in these educational programs because of the language barrier."
Ultimately, MSU Extension aims to enroll approximately 1,000 participants as part of this ACL grant work.
For more information, visit MSU Extension's Chronic Disease Management website, or contact us through our self-referral form to find the right health program for you, a loved one or patient/client.