Maintaining physical health during Covid-19
How to manage your health during challenging times.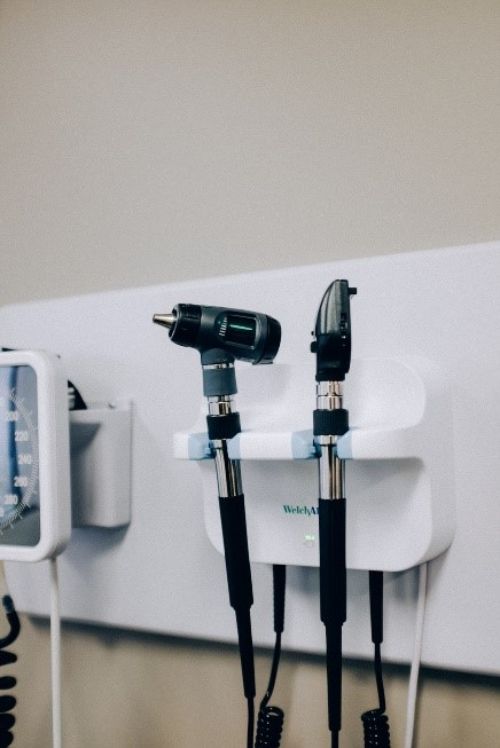 In an effort to keep patients and health care providers safe during the novel coronavirus pandemic, public health messages are being spread widely on topics such as wearing personal protective equipment like masks, practicing social distancing and hand washing. But looking after your physical health in other ways is just as important.

In a New England Journal of Medicine article, Dr. Lisa Rosenbaum describes how the medical profession has had to quickly adapt to caring for patients who have Covid-19, the disease caused by the novel coronavirus, while also providing continuity of care for non-Covid-19 patients. Although there has been a pause on "elective procedures" such as knee surgeries or hernia repairs, other delays may mean life or death. The current environment is a critical reminder to maintain your physical health by increasing your knowledge of risks and preventive measures, maintenance of chronic conditions, and staying up to date with your medical care needs with your primary care provider.
According to Susan Carr of the Society to Improve Diagnosis in Medicine, there have already been many impacts of Covid-19 due to delayed or missed diagnosis:
Visits to the emergency department have decreased by as much as 50% in some facilities. People have avoided these visits out of fear of catching Covid-19 or worry about overwhelming the already burdened health care system.
Emergency medical services reported an all-time high number of cardiac arrests in the field, as people are waiting too long to seek medical attention for heart issues.
Emergency medical services also reported a four-fold increase in the number of on-scene death pronouncements in April 2020.
Care providers put a hold on non-emergency appointments.
What does all this mean to you and how can you ensure optimal physical health, even during a pandemic?
Increase your knowledge about symptoms of heart attack, stroke and other life-threatening conditions. Do not ignore symptoms and seek medical help as soon as possible. Call 911 or go to the nearest emergency department. Encourage your family, friends, and neighbors with the same advice to seek medical care should symptoms appear.
Keep up with your preventive medical care, such as physicals, blood work and immunizations. Assist others in your care or that you care about to keep up with their routine and preventive healthcare.
If you have a chronic condition such as diabetes, high blood pressure or COPD, keep in touch with your health care provider on a regular basis. Some chronic conditions require regular medication monitoring and adjustments.
Educate yourself on the options for virtual health care to support your physical health.
Virtual visits are one way to maintain your regular health care during the pandemic, according to a recent Telehealth and E-Medicine article — especially those in a high-risk category, such as older adults and patients with chronic neurological conditions. The article's authors suggest that combining virtual visits with wearable diagnostic devices can help support health care providers, patients, and their caregivers. Wearable devices can track data for patients with chronic conditions and upload information to medical care providers to be used with telehealth visits. Things that are already easily monitored include physical activity, blood pressure, electrocardiogram data, and glucose monitoring. Virtual visits can also work to reduce medical costs and the burden on those patients' caregivers who are responsible for transporting loved ones to appointments. Considering many caregivers fall into a vulnerable population, this is an added benefit to keeping them safe.
The current pandemic is a reminder to all of us to actively participate in our own health care and be mindful of our physical health. Keep communicating with your health care team, whether that is through timely phone calls, video visits or in-person appointments. Ask your health care provider about any wearable devices that may help you track your health conditions. Take responsibility for increasing your knowledge about your risks, prevention and treatment of chronic conditions. Share information with those who live with you or others you care about to help optimize their physical health.
If you are dealing with a chronic condition or you are a caregiver of someone who has a chronic condition, you realize the importance of understanding risks, prevention and treatment of those conditions. In addition, maintaining physical health may include increasing your circle of support. One way to do this is by taking part in group classes to learn to manage your health and the health of someone you care for. Michigan State University Extension has classes to help support you, such as Personal Action Toward Health, Falls Prevention, and Powerful Tools for Caregivers. These classes offer a way to increase your knowledge with research-based information, brought to you by content experts in a small-group format.